We're here with Wedding Specialist Cindy Bene at the beautiful Harry's Savoy Ballroom, a wedding venue in Wilmington, Delaware. We're going to take you through what an event is like at the Patio Room at Harry's Savoy.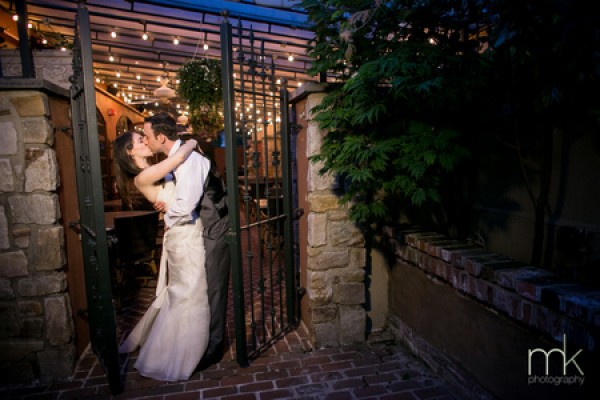 Guests will come through the main entrance at Harry's Savoy Ballroom in Wilmington, Delaware.
One of the staff will welcome them and escort guests along this path to The Patio Room.
As you can see, this room opens to a beautiful courtyard.
This space is perfect for spring and summer weddings. The doors open. You can have cocktails and hors d'oeuvres are passed. And then you are welcome to join other guests on the courtyard.
What's interesting about this space, the wedding couple's limousine drops the bride and groom at the gates after the ceremony.
They are dropped off right by the side entrance and are invited to go up the stairs to enjoy some time alone for cocktails and relaxation before the reception.
Still searching for amazing Philadelphia venues? Click here! Searching for incredible Philadelphia wedding and event vendors? Click here!