It is YOUR day. And you have invited your nearest and dearest to celebrate with you. They know they are special. But what next? Do them a favor and make them feel comfortable by telling them what you expect. Are you starting the ceremony at 6 p.m. SHARP? Will you provide transportation? Where should they park? And, what should they wear? A friend approached me recently and said that he and his wife received a wedding invitation to a ballroom in New York City on a Saturday night. The invitation didn't specify attire, so he wondered if it would be casual after all and if he needed a tie. The quick answer: The tie is a must, as is a dark suit. If nothing is written on the invitation, here are some clues to help you get dressed: Look at the time of the ceremony and reception. After 6 p.m., assume the attire is dressier.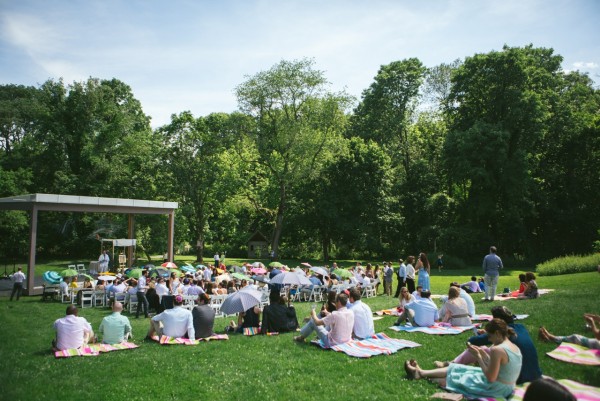 Photo credit: We Laugh We Love Photography
Check the location. A ballroom, hotel, or museum will probably be dressier than a beach, boat, or backyard.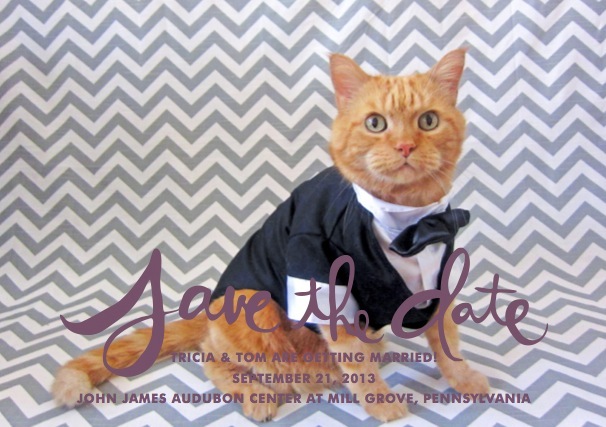 Photo credit: BG Productions
Look at the invitation itself. Is it engraved and calligraphied? You can guess the tone with the color and weight of the paper too.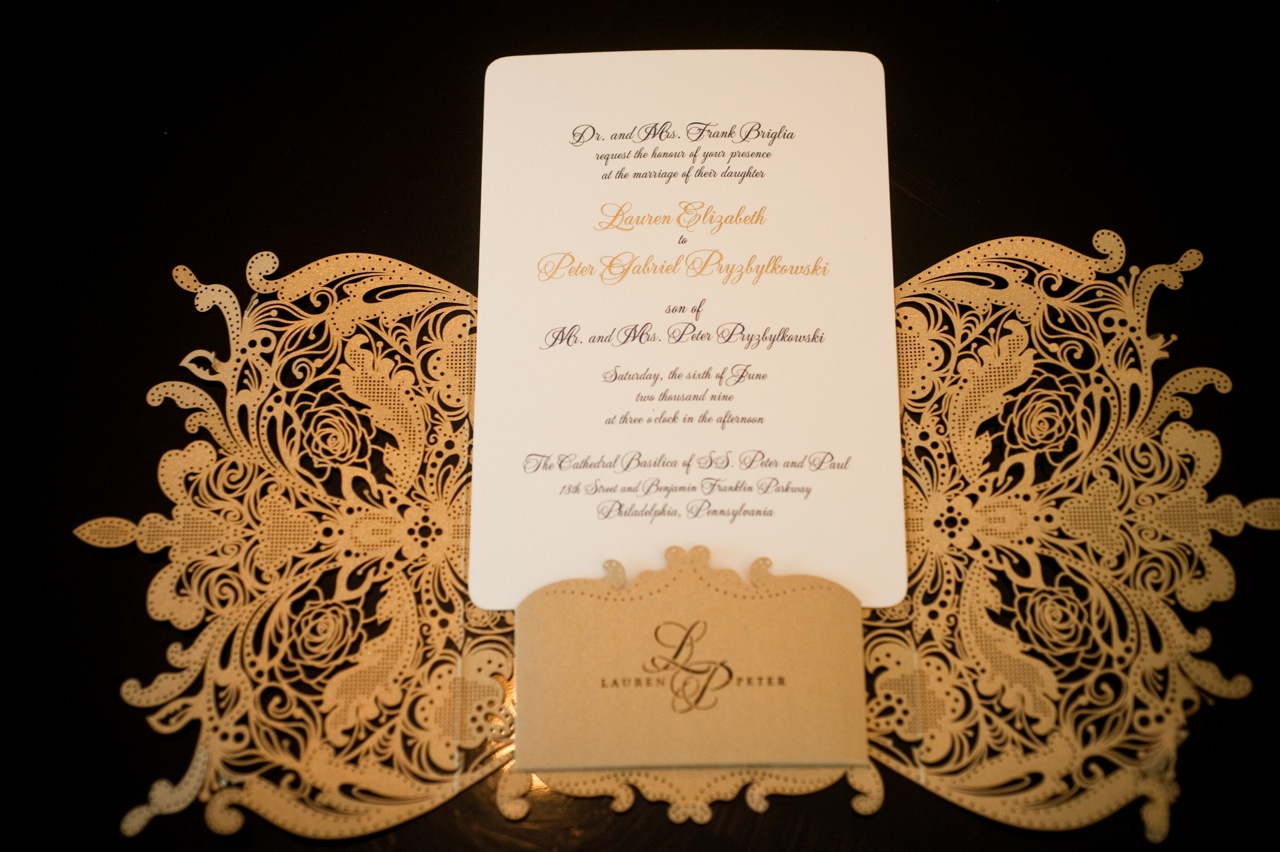 Photo credit: Cliff Mautner Photography
Ask what the men in the wedding party are wearing. Are the men in tuxedos or suits?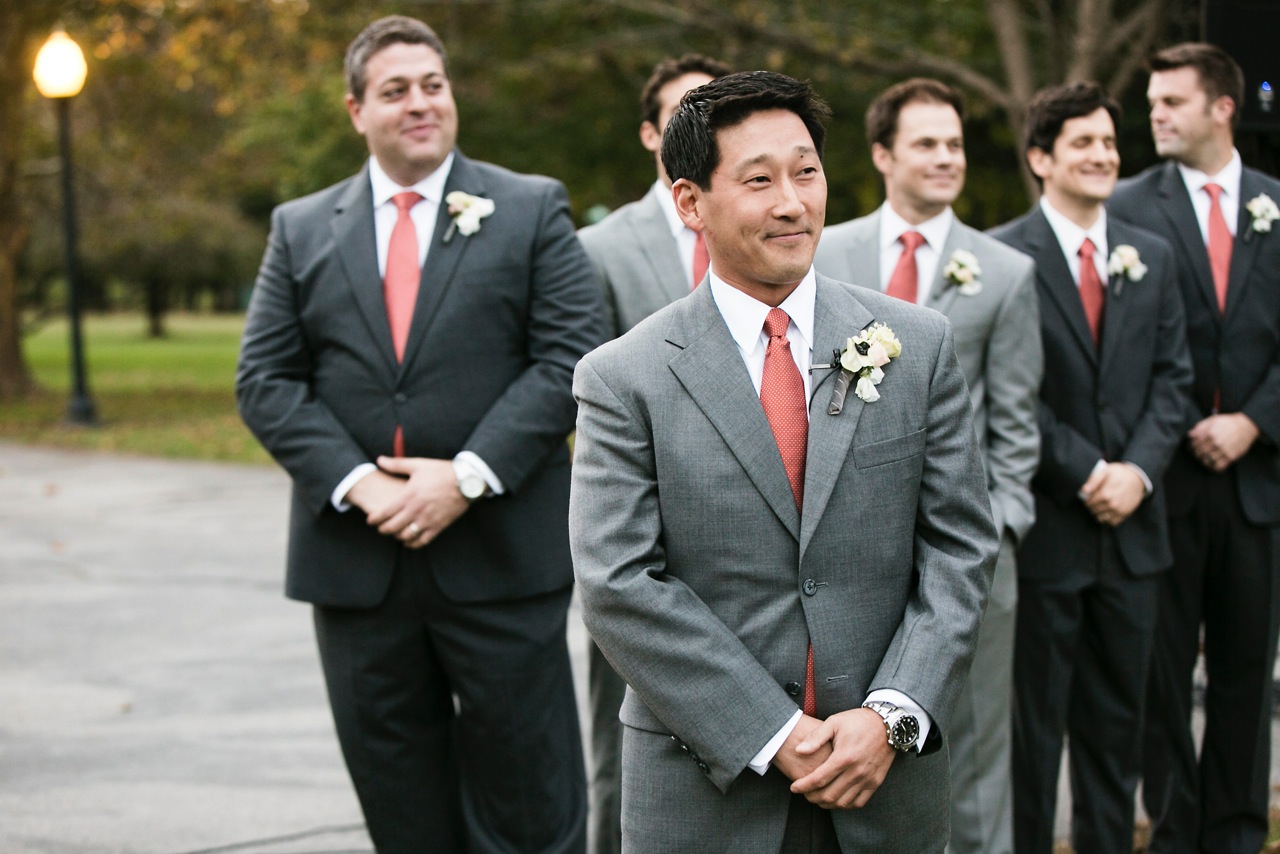 Photo credit: Carley K Photography
But what exactly does "dressier" mean here? If you write White tie on the invitation (and yes, the "t" is lower case), your guests will know that men wear tails and women wear gowns. If you say Black tie, men are being asked to wear a tuxedo and women either a gown or a fancy cocktail (meaning short) dress. That is pretty clear.
But there are so many other descriptions of attire that I have seen on invitations, including:

Black tie optional (men can wear a tux or a suit and women wear long or short dressy dresses)
Black tie invited (if you have a tuxedo, please wear it, but if not please don't spend the money to buy or rent one)
Semi-formal attire (women are expected to wear short dresses, not gowns, and men wear dark suits, although sometimes they wear tuxedos)
Cocktail attire (similar to semi-formal)
Casual attire
Garden party attire
Summer chic
Festive chic
Beach attire
Beach chic
Gatsby attire (yes, I did a wedding where the couple insisted that their guests dress up, and they gave directions on their wedding website for guests to go to another website to use for inspiration!)
The descriptions at the top of the list are fairly clear, but the rest are not. And sometimes guests get annoyed because they care about you and want to do the right thing, and they are not certain what that is! Help them out!!! Try not to just be cute about it… be helpful and informative. Tell the guests what they will really need to know. If you are having a beach wedding, is beach attire a bathing suit with a cover-up or a summer dress? Will they be asked to remove shoes? Will guests at a backyard wedding be able to wear heels, or should the women wear wedges (I have seen this be thoughtfully communicated for a wedding with 370 guests!). What about sandy or rocky terrain? Will guests be sitting in the sun and need suntan lotion (will you provide this?), sunglasses, hats or parasols? What about the need for a sweater or pashmina if guests will be in a cool or windy locale?
The more information you can give your guests about your Philadelphia area wedding--on your wedding website, in your invitation packet, and/or by word of mouth--the more comfortable they will feel. No one likes to feel out of place!
And... just a reminder that, if a guest arrives in an outfit you consider inappropriate or outlandish, this is still YOUR day, and they are there for YOU, regardless of what they wear.
Lynda Barness?
P.O. Box 22450?
Philadelphia, PA 19110?
(215) 262-8188?
(215) 262-8188?
Master Wedding Planner
Association of Bridal Consultants