The venue has been booked, the gown and tuxedo fittings are scheduled and the invitations have been mailed. As your wedding day draws closer, scheduling a day to obtain your Pennsylvania marriage license becomes a priority. Here are the steps you'll need to take.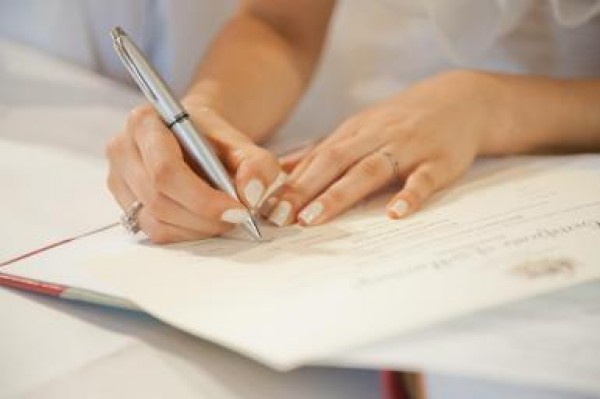 Seek out the Marriage License Bureau of the Register of Wills department at your local county office. Call or look up their hours prior to your visit as hours may vary. You certainly don't want to schedule a day off work only to find the office closed because of early Friday summer hours, for example. Among the many details to get in order is the fee and if they take cash, credit cards or checks (this varies from county to county from $50-$80). Proof of identity, of course, is a requirement for couples 18 years and older. Have these items ready.
Another big question is when should you obtain your Pennsylvania marriage license in your wedding planning timeline. Make sure to get your license 2-3 weeks before your wedding day. However, it cannot be obtained more than 60 days prior to the ceremony. So, get your calendar ready--it's a window of opportunity where the license is valid 60 days from the date it was issued. Additionally, there is a 3-day waiting period from the date you and your fiancé applied for it to when it will be officially issued.
The good news is that there are no residency requirements. However, you must be wed within the Commonwealth and make sure to bring the necessary documents for the application:
What to Bring:
Driver's license issued in the United States; or
Passport showing your name and date of birth
Social Security card
Divorce or annulment decree (if previously married)
Obituary or death certificate (if a widow or widower)