Matching your rustic wedding venue with a menu that reflects these elements can be a fun process. Here are some tips to inspire you!
What types of menu items do you suggest to couples looking for a rustic wedding theme?
For hors d'oeuvres, we, at Provence Catering, like buffalo chicken wontons, smoked brisket on homemade potato chips, and Watermelon & feta with mint.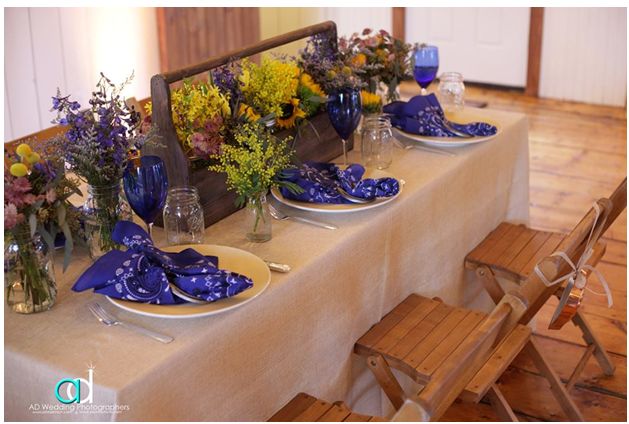 Photo credit: AD Wedding Photographers/Provence Catering
For stations, we love our Southern Crawl and our upscale elegant barbeque menus featuring grilled tenderloin, shrimp and pineapple kabobs and our own dry rubbed, slow smoked pulled pork are very popular... We like to serve these with grilled Mexican corn, quinoa and kale salad and roasted orange and chipotle glazed sweet potatoes. These items can be modified to fit a seated served entrée too.
For dessert, we love our Strawberry-Margarita push pops, Pie mania station featuring a variety of homemade pies for rustic weddings in Philadelphia, and an awesome cookie display. Who doesn't love cookies and milk?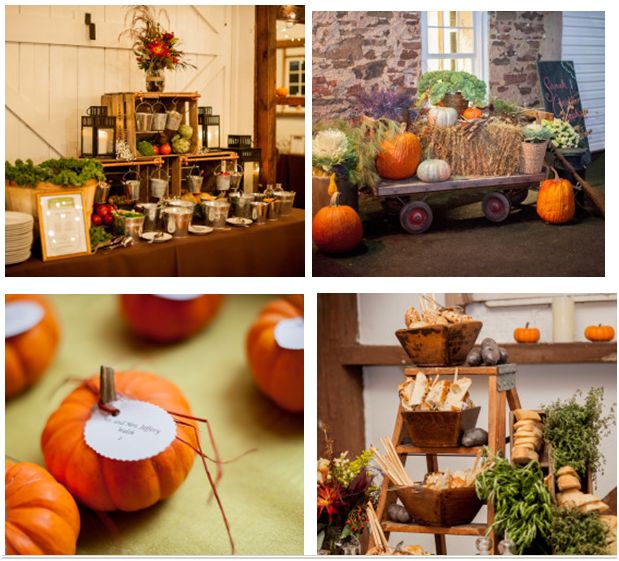 Photo credit: Provence Catering/Nathan Densch
What display ideas do you utilize to create a rustic look?
We like to use a lot of natural elements from small wooden spoons to oversize wooden bowls. Mixing rustic and old world elegance also creates a great and unexpected look. Hanging chandeliers, utilizing wagons and hay bales all help create a great, unexpected atmosphere which our clients really appreciate.
We like to mix wooden apple crates with tree trunks and galvanized pails of all sizes which are great for holding everything from silverware and potato sticks to salad dressing and jalapeno corn muffins. We serve our jams and homemade honey butter in small mason jars so the theme is consistent throughout. Chalkboards and wooden signs are a must for rustic weddings in the Philadelphia area.
.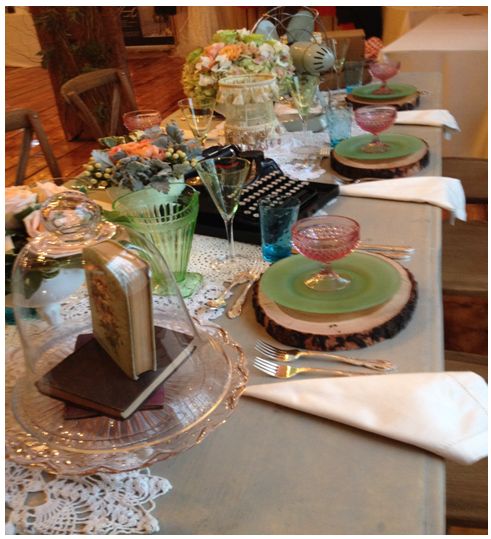 Photo credit: Provence Catering
Are there certain types of plate ware, linens or garnishes that are more rustic than other choices?
We recently started using wooden slabs as chargers and mix them with slate and old style tin enamel chargers on the table. Using old fashioned hand crotched doilies, raffia, camp chairs, tons of candles, farm tables and other elements help to create a beautiful tablescape.. Really, anything goes today!
Do you offer rustic party favors?
We can offer anything from personalized cookies, S'mores in a jar (or box) to go which is perfect by our fire pit, hand poured candles, homemade warm cider donuts, small jars of local, artisan honey and even seed packets of flowers and vegetables. The possibilities are endless for rustic party favors for your Philadelphia wedding.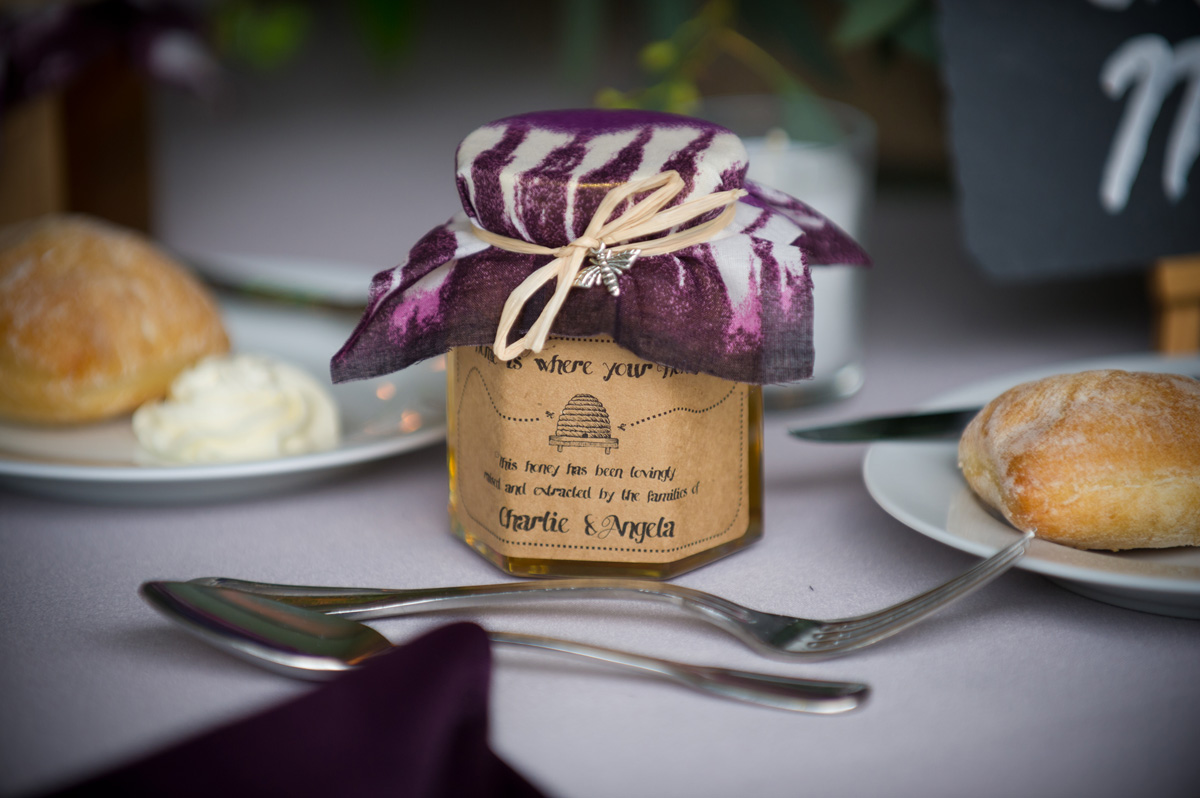 Photo credit: Joy Moody/Provence Catering