Balancing wedding cake and food allergies doesn't have to mean sacrifice -- it's an easy and delicious fix at our Philadelphia bakery. Sweet Freedom is baking you happy for your wedding!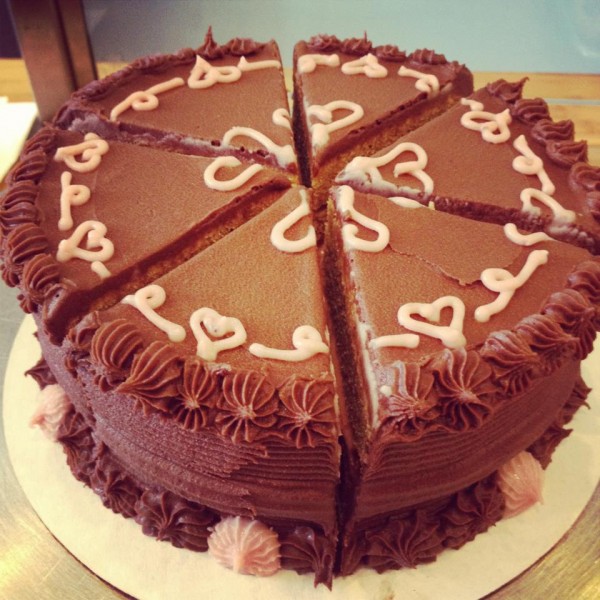 Ever wonder about the significance of the name, Sweet Freedom? We chose Sweet Freedom simply for the meanings behind the words. "Sweet" because that is what we serve, Sweets. We chose "Freedom" because we can help those that struggle with the obstacle of finding treats either due to allergies or simply because they appreciate a healthier option; we are free of the bad stuff. AND, "Freedom," because we are located in Philly!!
Sweet Freedom Bakery was created because the owner Allison, struggled for years with many food sensitivities. She was unsatisfied with the baked goods that were on the market as many of them contained ingredients she did not feel comfortable eating. Allison set out to create baked goods that she felt good about putting into her body. After hundreds of recipes that were "one step closer to success" and thousands of dollars invested in coconut oil and other alternative REAL ingredients, she finally figured out how to create moist, delicious treats and in January of 2010, Sweet Freedom Bakery was born!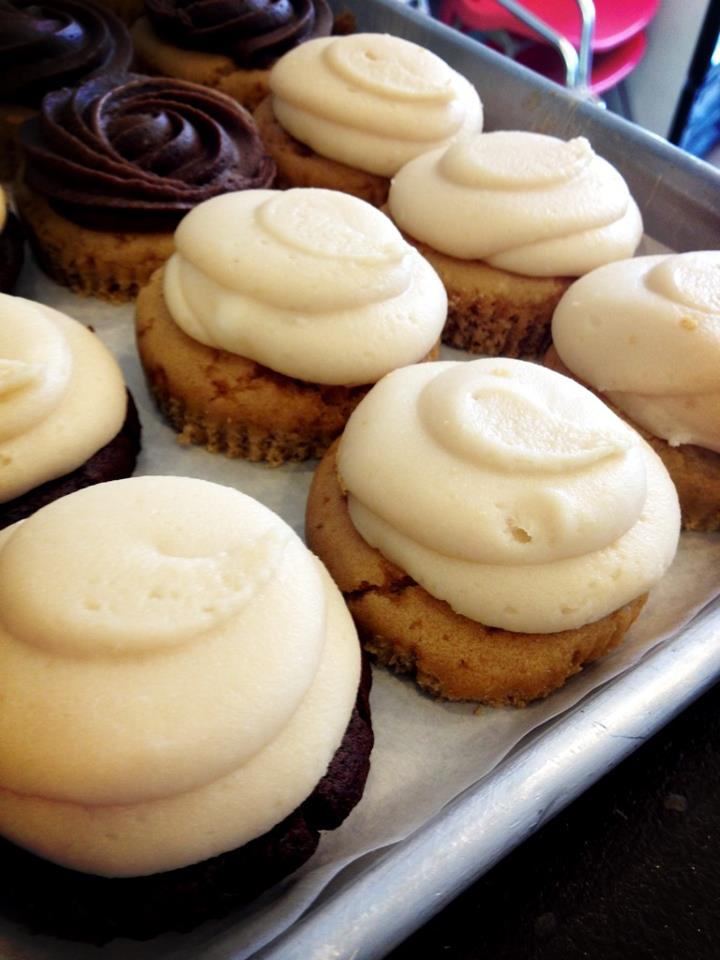 Photo credit: Sweet Freedom Bakery
Probably, the most important thing to know here is that not only are we innovative with baked goods, not only are they original and delicious, but we provide a service to some that have never even been allowed to enjoy a treat. Every week, we get a call from or meet a mom that has never been able to provide her child with a birthday cake, or someone that hasn't had a doughnut in years. We are able to help and hearing all the positive feedback reminds us that we are doing our job of "baking you happy."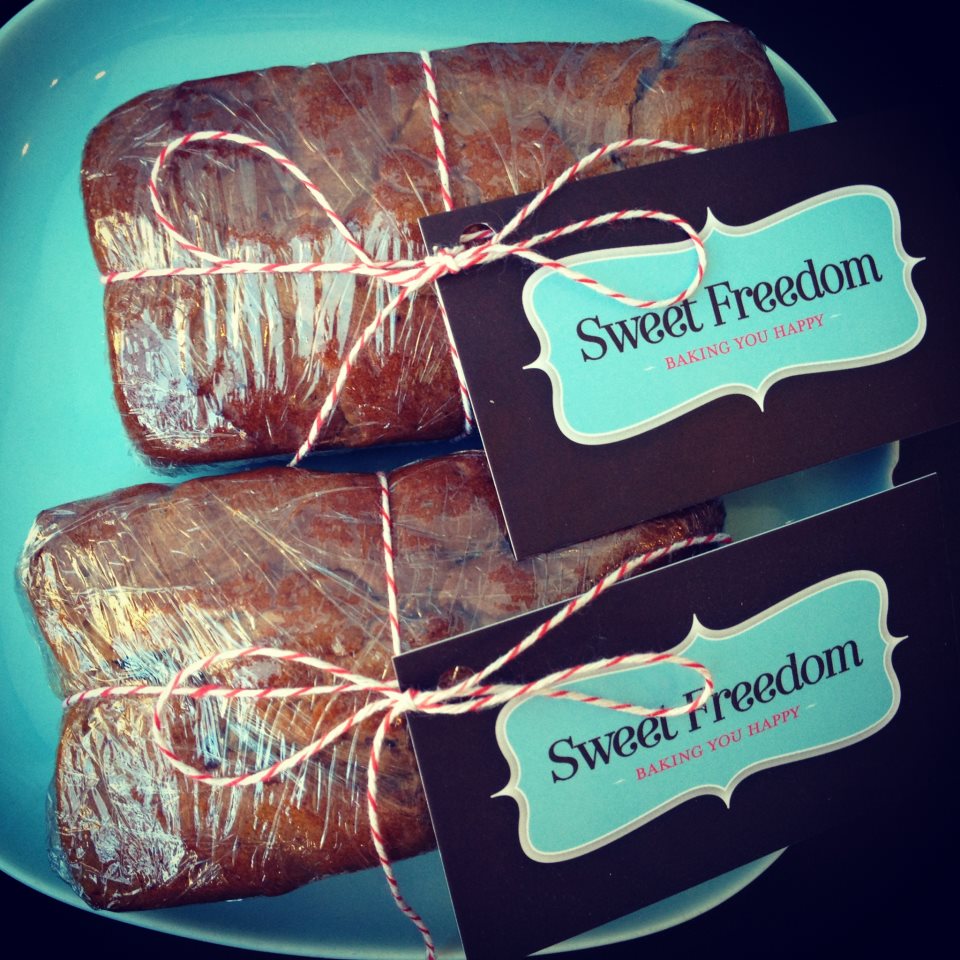 Photo credit: Sweet Freedom Bakery
We offer wedding cakes in Philadelphia at a personal level from just the bride and groom or to serve the entire guest list. We use all natural colors and flavors and allow the bride and groom to take the lead in the design. Your unique design and our organic ingredients turn into spectacular custom cakes and desserts that are vegan and kosher, free of gluten, corn, soy, dairy, eggs, tree-nuts, and refined sugars.
How do our treats taste, you ask? Many people assume that products without eggs, butter, meat, or other animal products would be tasteless and boring. Sweet Freedom is just the opposite of boring and helps create a positive image of vegan baked goods. Many of our non-allergy customers say that they cannot taste the difference.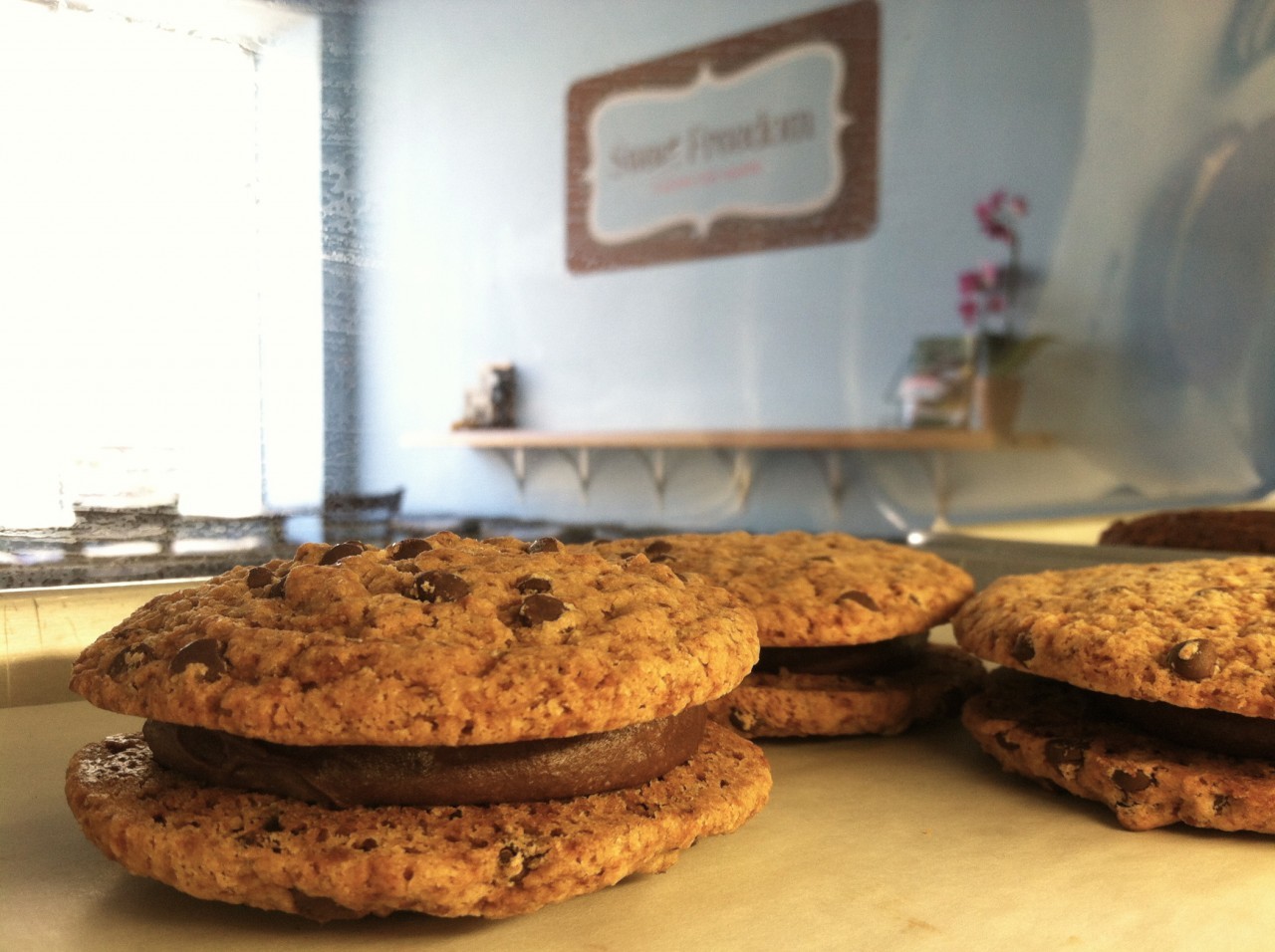 Photo credit: Sweet Freedom Bakery
There are many health benefits of avoiding traditional bakery ingredients. Refined, bleached flours and sugar wreck havoc on your insulin levels, zap your energy, and cause you to become addicted. Butter and dairy can contain saturated animal fat that can cause inflammation and increase cholesterol levels in the body. Moreover, butter is not a type of fat that can be used for energy production, as does the coconut oil we use. Dairy products can also cause increased mucous production in the body as well as digestive difficulties. The impact on your body of eating such products over time can be potentially detrimental.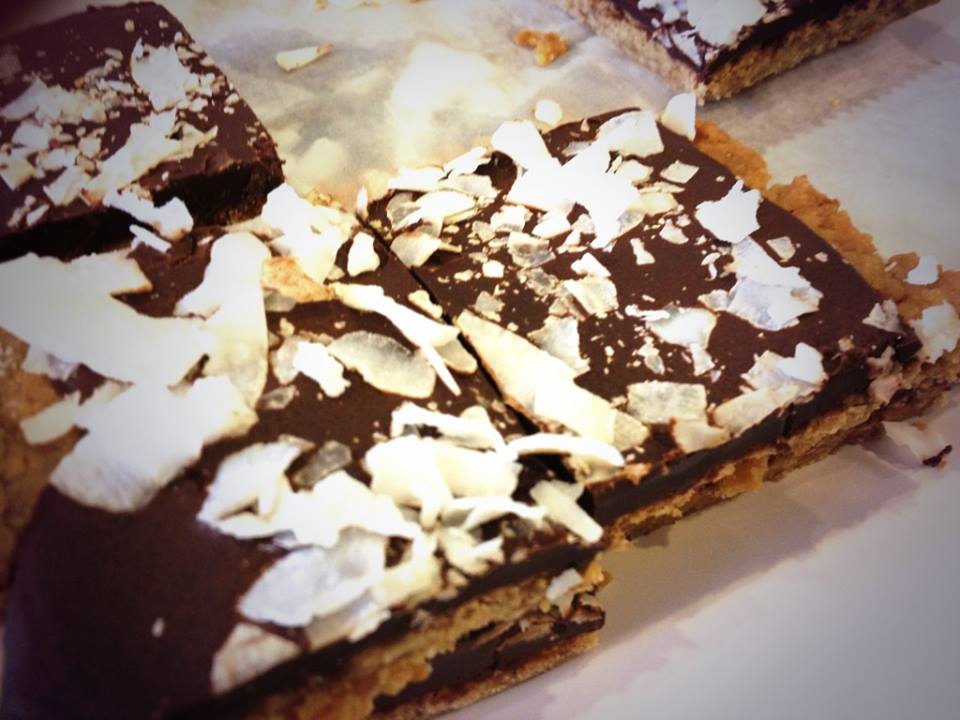 Photo credit: Sweet Freedom Bakery
That being said, we don't believe in deprivation, and think that everyone should indulge every now and then – but when you're eating a healthier version of your favorite treats, you can indulge more often! Because we strive for our goodies to taste just as great as those that you're traditionally used to eating, it's a no-brainer! Our goal is for even those without allergies to love our treats.
We have received a lot of positive feedback about our baked goods. Some of our reviews have been "the cookies and cupcakes are to die for," "best allergy-friendly bakery," "even our non-gluten and non-vegan friends love the desserts," "apple crumb bars are awesome," "finally desserts that taste like the real thing," "the cookie sandwiches here are so good: sweet, creamy, and moist all at once," "Sweet Freedom's tomato pie - once it hits your lips it's so good."