Since the dance floor is a large part of the fun at Philadelphia area wedding receptions, we reached out to Dominic Longo, Lead DJ of Esteem Entertainment to find out how they encourage a full dance floor. Here is what he had to say: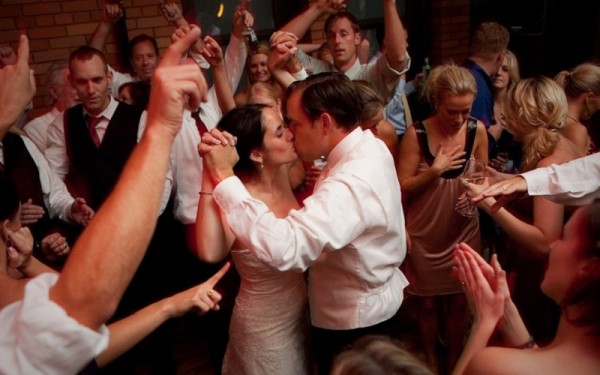 Photo credit: Esteem Entertainment
As a DJ with over a decade of experience, I have seen all kinds of events ranging from Christenings to retirement parties and, of course, weddings. The crowd is going to be different every time. Sometimes there is a big crowd with hundreds of guests where people can feel as though they can "hide" on the dance floor. They are not hesitant to dance because they can feel as though they are blending in with the crowd and that nobody is watching them. Other times, there are more intimate affairs where guests may not want to be the first one on the floor or are too shy to be seen on a large dance floor. For those events, having an experienced DJ and MC will get everyone partying! There are several tricks to the trade that I use to get crowds big and small up and moving!
Let's start months before the actual event day. All of our clients know their guests and their tastes in music better than we ever could. By the time the reception starts, we have only known your guests for an hour or so and you have known them for years! We always pay attention to the specific needs of the client. I take great care to study each specific play list from every client to make each event truly unique. The preparation, attention to detail, and focus on each individual crowd allows me to be able to keep a dance floor packed all night long!
Now, picture yourself at a wedding where you are a coworker of the bride and you do not know any other guests besides your significant other, or maybe you are a relative of the groom but you are holding back from letting out your wild side and you are not sure about getting out on the dance floor. As professional wedding entertainers, we know that it may be difficult for some to get out there and show us your moves, so I like to start off with a well known ballad such as "At Last" by Etta James to get the couples on the dance floor. Even the people who think they can't dance will get up for a slow dance with their date. Ballads are great ice breakers.
Following the ice breaker, I like to go with some upbeat wedding classics mixed with the top hits of the last couple of years in my first set, perhaps "September" by Earth, Wind, and Fire followed by "Uptown Funk" by Mark Ronson and Bruno Mars. From my point of view in the booth, this allows me to hit every age group in the room at the same time. These are songs everybody knows and loves!
After the cake cutting, bouquet, and garter tosses, I like to go into the sing along songs such as "Shout" by the Isley Brothers, or a line dance such as the Cupid Shuffle to get everyone back on the dance floor. These are followed by high energy, up-tempo songs such as "Jump Around" by House of Pain and "Delirious" by Steve Aoki and Kid Ink. The night will start to come to a close with a tired out crowd that has no more energy to dance, jump, and go crazy, so I like to wrap up the night with more sing alongs such as "Don't Stop Believing" by Journey.
Of course, none of my DJ sets are ever prerecorded. All of the mixing is done live and in person. If a certain genre and style of music is keeping the dance floor packed, I'll be sure to play a couple more songs of that style. On the other hand, if the floor thins out on a particular song, I'll be sure to move on to the next style quickly. In my opinion the art of DJing and mixing music lies in reading the crowd, and I pride myself on my crowd reading skills.
DJ Dominic Longo is an award winning New Jersey DJ with over a decade of business in the event planning industry. He is currently the lead DJ and office manager for Esteem Entertainment in Freehold. Through Esteem Entertainment, he currently takes bookings for over 100 events every year and counting.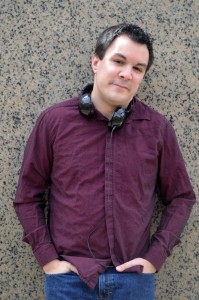 Dominic Longo
Lead DJ and Office Manager
DJs, Bands & Ensembles
"We Love What We Do And It Shows"
(732) 490-5607 phone
(732) 490-5608 fax
www.esteemlivemusic.com
2015 The Knot Best of Weddings Award
2012-2015 New Jersey Bride Love It Award