A travel theme wedding can be anything from places the couple has traveled, to where they got engaged to a destination wedding.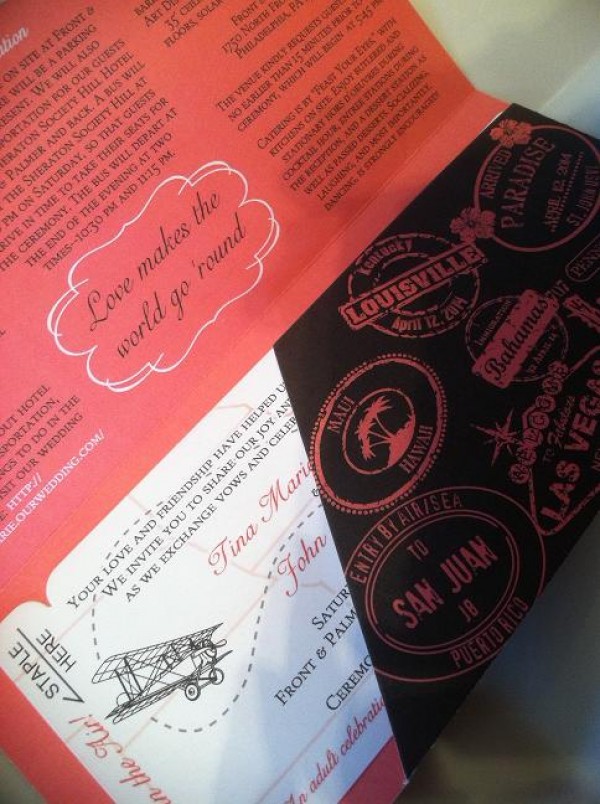 Photo credit: Partyspace.com/Invitations: Allurements by Rebecca
Some great ideas for coordinating this would be things like photos of places traveled instead of table numbers, an old suitcase for a card box, centerpieces that reflect the country or state that the table is named after.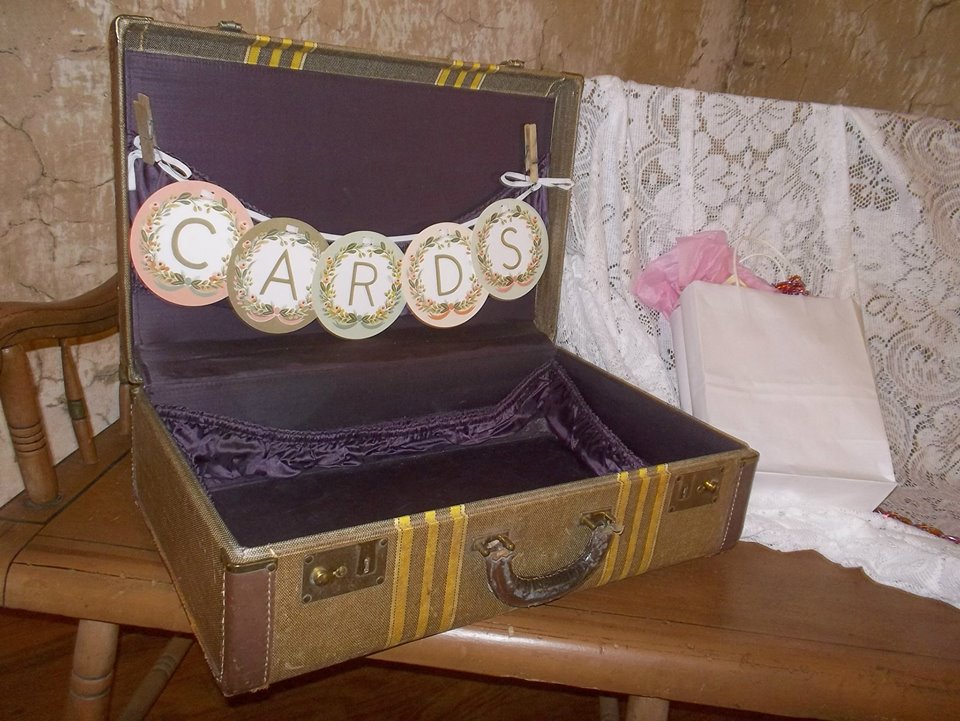 Photo credit: Audubon Weddings
I have a bride who is doing a "French" themed wedding, so she is using Eiffel Towers and damask table runners. If it is a destination wedding, using things native to the location would be fun--coconuts and leis or steel drums and pina coladas.
The invitations can certainly be incorporated into the theme such as a passport idea, boarding pass or maybe something native to the destination. I have seen invitations from a particular country or a collage of the places traveled to by the couple.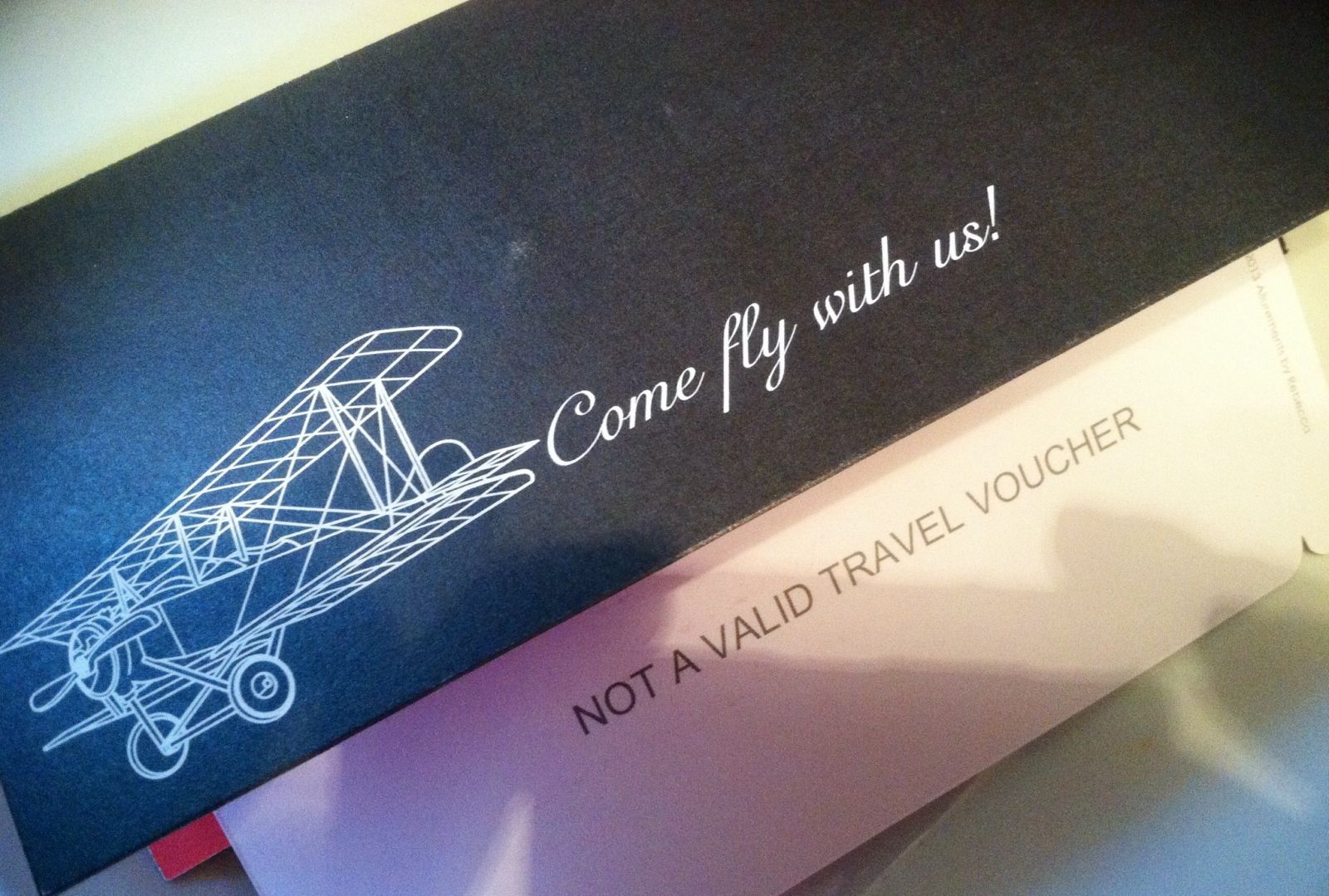 Photo credit: Partyspace.com/Invitations: Allurements by Rebecca
As with any theme, going overboard is always a consideration. But, using special touches without doing too much of one thing is important. Don't saturate the venue with all kinds of souvenir type props. Don't make the tables look like the welcome center of the airport and use a subtle touch for the invitation. Think about giving the "HINT" of the idea and not making a travel journal out of it.