A wedding planner is a wedding professional's best friend!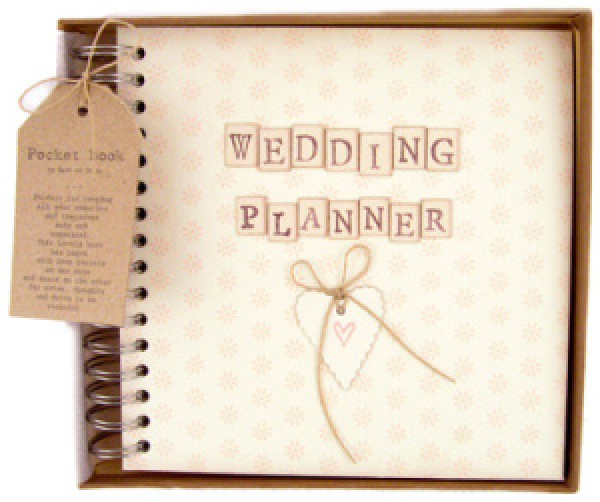 Photo credit: Sioux Empire Wedding Network
"Why, you ask?" EASY! His/her main goal is a successful event that goes over without a hitch. The wedding planner wants a happy couple AND reliable vendors who deliver for your Philadelphia wedding. Even if someone is unreasonable, it works for the wedding planner to broker a solution which makes a planner the world's greatest mediator! In short, a wedding planner is a problem solver! A wedding has too many moving parts for someone to fail to his or her part. A win-win is always the goal.
Let me share three scenarios from my professional experiences:
Situation #1: The bride who does EVERYTHING!
One of my brides did everything was even "on-call" on her actual wedding day. By the time the wedding came, she was unhappy with the entire wedding party. During one of our telephone check-ins, she told me how much she wanted to strangle a couple of bridesmaids! She complained that nobody helped her as much as they should or could have and that her mom fussed about everything. I bet some of her frustration arose simply from the fact that a wedding is a huge undertaking, and she doesn't plan major events everyday! Mind you, she and her fiancé had planned a long honeymoon; thus she worked until the Wednesday before her Saturday wedding. Ultimately, she didn't get a chance to rest or enjoy the process. Sadly, on the wedding day, she was still working! Every possible issue came to her cell phone. From the florist who got lost to the last minute guest cancellations, she was taking calls! She was trying her best not to become frustrated. Then, here comes Blush! Eventually, I had to ask her to give someone else her phone because the constant interruptions were delaying her makeup service, and the limo was on its way! Who wants to go down the aisle flustered??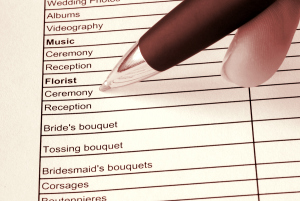 Photo credit: Grooms Advice
Situation #2: The "okay" wedding planner!
In the early days of my business, I met the wedding planner at a bridal boutique. Thus,
when I received a call about one of her brides, I was elated! Shortly thereafter, I met with the bride for a pre-wedding consultation, and everything went well! She liked her makeup, paid for the consultation, and promised to review the agreement and sign it ASAP. Weirdly, the only contact information I had for the bride was the address where her consultation took place, and she wanted all communication to go through her planner. After a few days, I reached out to the planner to follow up about the contract. She promises to get back to me. A few more days go by, and she says the bride can't find the contract; thus, I send another one. A few more days go by, and no contract. This goes on until the wedding in Philadelphia. The bride never signed the contract! Although I will never work without having a signed agreement again and there were several hitches that day, what I know about weddings and planners still prevailed: questionable planner = questionable bride! Therefore, I was able to adjust my expectations. If the planner cannot get a wedding on track, regardless of the reason, it is a red alert to vendors that the day is going to be "interesting" which allows us to hunker down and get ready!
Scenario #3: Great Wedding Planner
Months before the wedding, the wedding planner sends me an email to introduce herself and gives me all of the details that she has available and shares her contact information: WOW! JUST WOW! Things get a little hairy in the few weeks right before the wedding. Busy Bee, a.k.a. the Bride, had a last minute change in the location where she was getting dressed for her wedding and leaves that information on my voicemail; but I couldn't quite make out everything she said. Additionally, she had a remaining balance on her contract with me. In order to prevent money issues at wedding time, full payment is required ahead of time. I had been trying to reach the bride to no avail. Meanwhile, I knew she had family coming in from across the pond, a bunch of activities leading up to a huge rehearsal dinner, and tons of other things to manage. Although my deadline had been missed, I was trying to be understanding. Lo and behold, just as I was debating leaving a "remember that provision of the contract, and I don't know where you're getting dressed" message, I receive an email from THE WEDDING PLANNER! The email acknowledged our communication difficulties and addressed both of my issues! I handled the remaining details through the wedding planner. Guess what? The wedding day in Philadelphia was all smiles! If anything was wrong, nobody knew! Isn't that what you want???
Bottom line: Wedding planners are life savers! They keep relationships intact and your day on track!
Searching for the perfect Philadelphia wedding or event vendor? Click here! Searching for event professionals? Click here!