Do area coffee house employees greet you by your first name? Are you intoxicated by the scent of fresh ground beans? Perhaps a coffee themed wedding reception is your forte.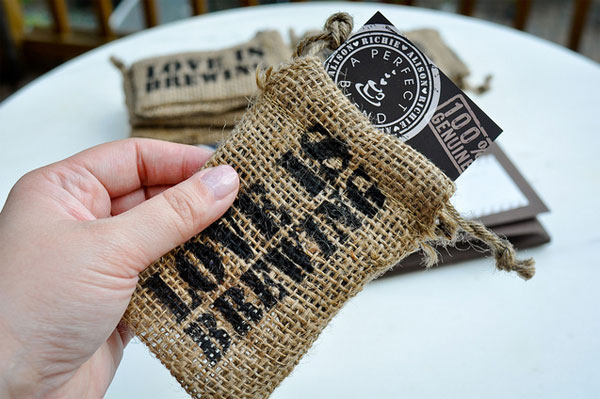 Photo credit: Invitation Crush
Here are some java inspired ideas to jolt your Philadelphia wedding planning:
Décor: Replicate a coffee shop atmosphere down to the music, the fireplace, couches and of course, lots of beautfiully written chalkboard signage.
Consider vintage coffee tins, framed coffee art, wooden crates adorned with hydrangeas or wildflowers, and of course large burlap sacks (stuff them with crepe paper so they don't weigh as much as a sack of beans). They make for an inexpensive do-it-yourself project.
Mason jars or clear vases with a candle centered in a bed of coffee beans make lovely accents. French presses double as a beautiful vintage vases as centerpiece options.
Refreshments: How about Cup of Joe themed signature drinks? Take it on the rocks on a summer day.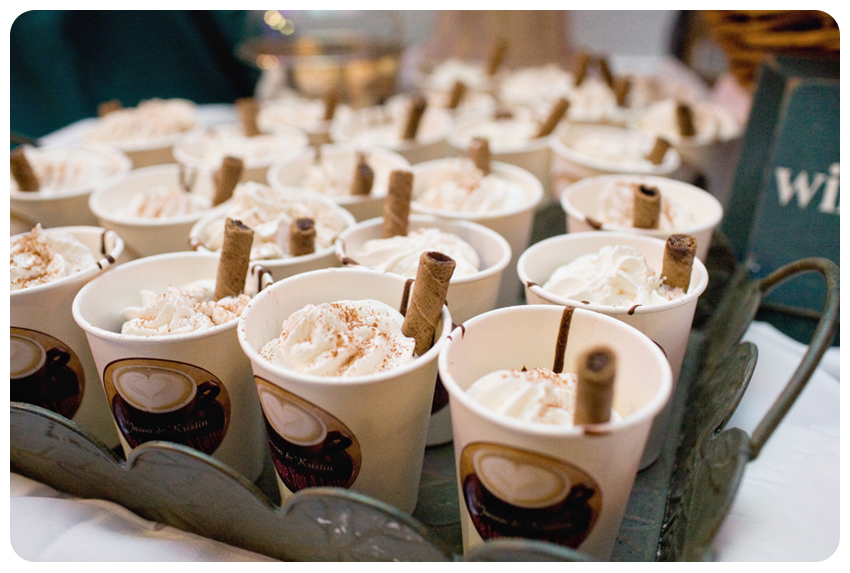 Photo credit: Bethany Belle
Cappuccino, espresso and a coffee bar with all of the fixings is an ideal set up for a coffee themed wedding reception. Include a variety of syrups to toppings, seasonings like cinnamon, nutmeg or cocoa, cream, whipped cream and fun swizzle sticks. Liquors like Baileys, Amaretto and Frangelico take your latte to the next level. Pair your coffee bar with buttery Madelines, delicate macarons, hearty banana bread, tiramisu or favorite items from the typical glass display case.
Serve your guests coffee in fine China or paper Starbucks or Wawa cups, it's up to you. Perhaps, coordinate with your corner cafe to purchase paper cups and place your guests' names on it like an actual order and use them as a place "cards."
Party favor ideas include artisan coffee scented soaps, jars of jam or chocolate covered espresso beans in small burlap sacks with a stamp stating, "Love is Brewing" or "A Perfect Blend!"
Finally, perhaps your guests can throw a coffee bean or two instead of rice?