Light, crisp ingredients and seasonal fruit create the recipe for the perfect summer signature drink for your Philadelphia wedding reception.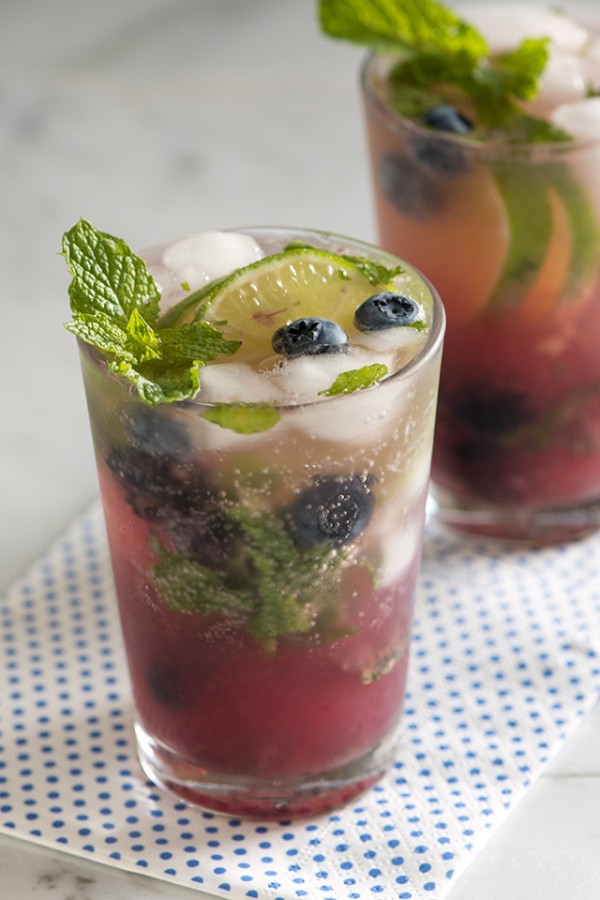 Photo credit: Inspired Taste
Here are our favorites to put a splash in your summer celebration:
Blueberry Mojito: Summer is when blueberries and mint are ripe in flavor and perfect for picking. Why not combine these two choices for an ideal summer wedding beverage (especially if your wedding colors are blue or purple). White rum is light on the taste buds while club soda is effervescent. Add to the decor by indicating the name of your signature drink on a chalkboard stand near the beverage station.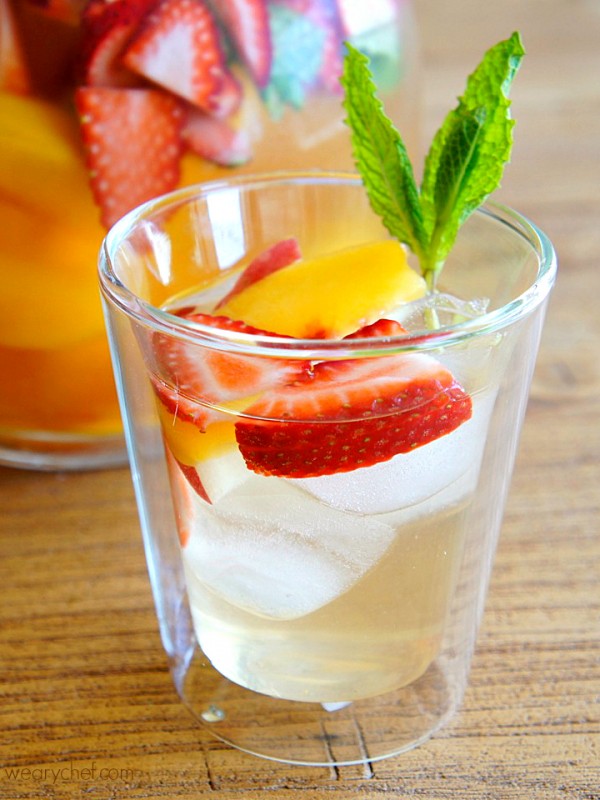 Photo credit: Weary Chef
White Sangria: Summer is synonymous with sangria but white sangria is the crisper alternative of the two. Even better, sangria is flexible enough to substitute your favorite fruit like peaches, limes, strawberries, apples--you name it! Optimize your wallet by using table wine like Pinot Grigio or a Riesling as the base for this signature drink. Using a Chardonnay would be a waste as the wine is blended with so many different flavors. Top your white sangria glass off with a fresh sprig of mint leaves for added color and texture.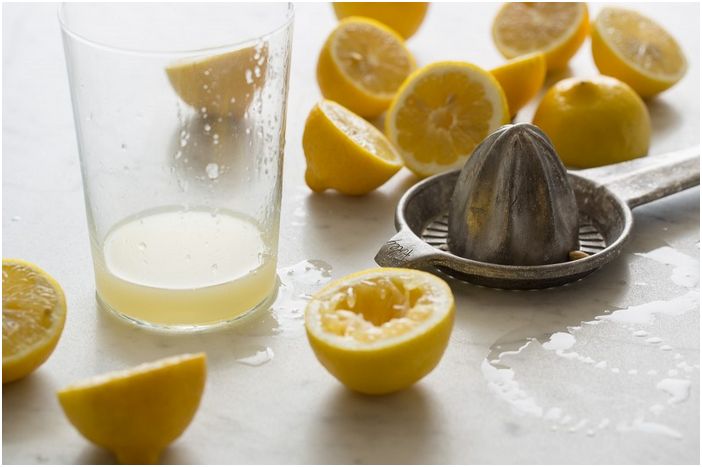 Photo credit: Spoon Fork Bacon
Summer Shandy: Beer lovers--don't worry, we have thought of you too with this fun, Summer Shandy served in a frozen glass. Basically a derivative of half beer, half lemonade, this recipe too has some flexibility. Keep it simple with a pale ale and your favorite frozen or fresh lemonade or follow this recipe for another alternative.
Kir Royale: This renown cocktail is a standard recipe found just about anywhere consisting of Champagne and Crème de Cassis. Light and airy--fruity yet tart, your Philadelphia wedding guests will embrace summer with this chilled concoction. Of course, substituting bubbly from France for Spanish Cava or Prosecco will lighten the cost too. Basically, for one serving: add 1 Tablespoon Crème de Cassis to 6 fluid ounces of Champagne.
Cucumber Mint Water: Try this refreshing beverage for an exciting fresh flavor for your water. After all, not all guests drink and we all need to stay hydrated with good breath, right?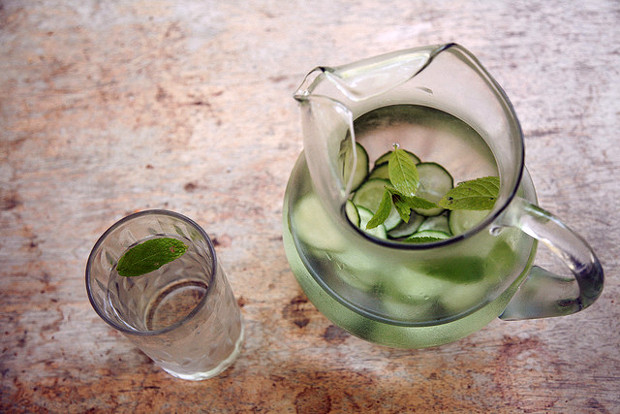 Photo credit: Food Renegade