Imagine taking top credits at the local marquee in the film "The Tale of True Love." Take a starring role in your truly unique movie themed wedding in Philadelphia that is virtually guaranteed to stand out from the rest.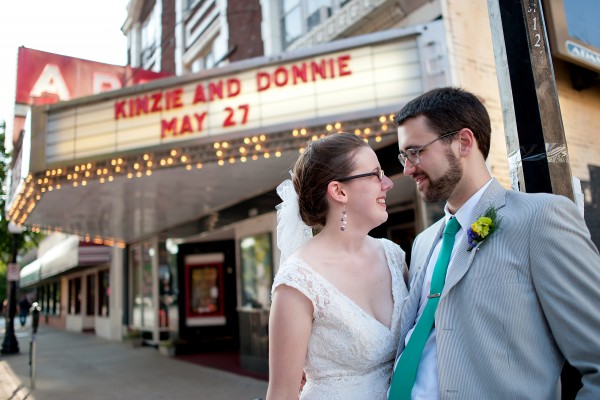 Photo credit: Crafty Broads
Or, plan an Old Hollywood 1940s vintage theater wedding reception with the traditional red carpet for an added twist. Just keep the paparazzi in check and behind the velvet ropes.
Start with ticket stub invitations to convey your fun theme coming soon to a theater near you.
Venue: Many locally owned theaters will allow for private party rentals. Of course, check with the manager of your favorite movie theater and make sure you have the rental in a contract like with any wedding vendor. See if they will allow you to use the ticket booth outside to pass out the wedding programs for authenticity.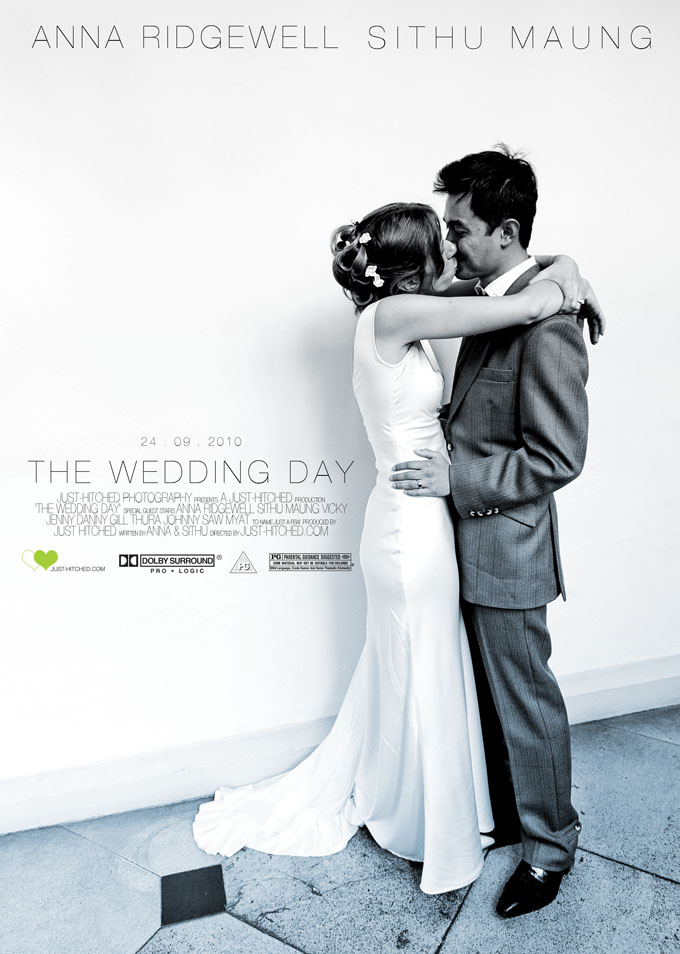 Photo credit: Essex Wedding Photography
Décor: Take a couple of photos from your engagement shoot and blow them up into movie posters with credits like "Co-starring Jenny as Maid of Honor" and "Buddy as Best Man." Life sized character cut outs are great props for décor like those displayed for upcoming film promotions. Or, choose to print cardboard cutout movie stars for a do-it-yourself photo booth with the stars! VIP Press badges could serve as seating cards.
Classic movie titles could be the centerpiece for each table or real metal movie wheels. His and hers directors chairs could serve as special bridal party seating.
Menu: Rent a popcorn and cotton candy machine to add to the drama and an old fashioned candy counter with large boxed treats is a must. Food stations with a movie themed entree as the focal point at each station like Philadelphia cheesesteaks or beloved local crabby snacks or homemades, for example, at a "Silver Linings Playbook" or "Rocky" station. Perhaps, a "Willy Wonka and the Chocolate Factory" dessert table is in order. "Breakfast at Tiffanys" is a classic for a brunch wedding.
Gold foiled chocolate Oscar party favors bring the movie themed wedding reception in Philadelphia all together as your guests depart.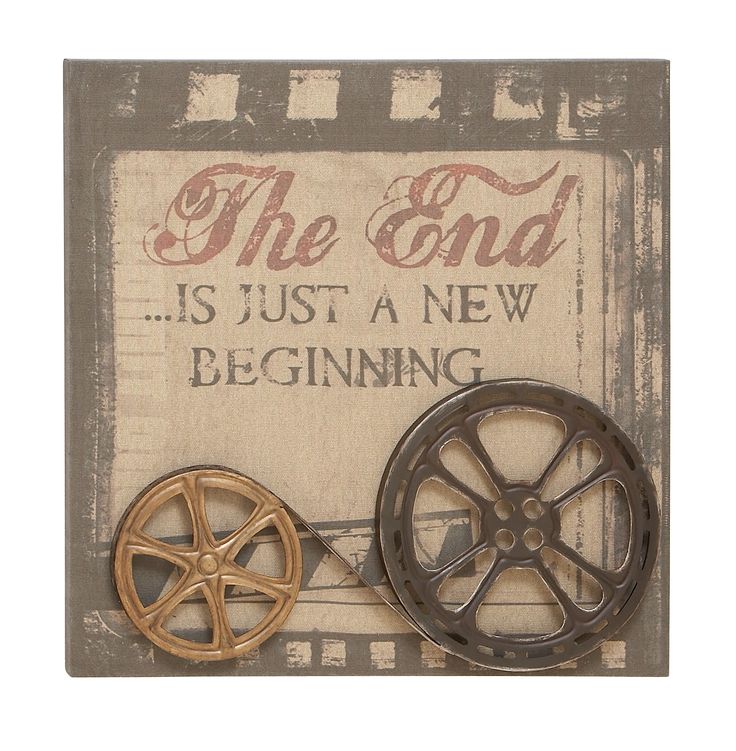 Photo credit: Pinterest