It takes a special guest to travel from out-of-town to witness your Philadelphia wedding especially flying in or taking a train or driving many hours out of state.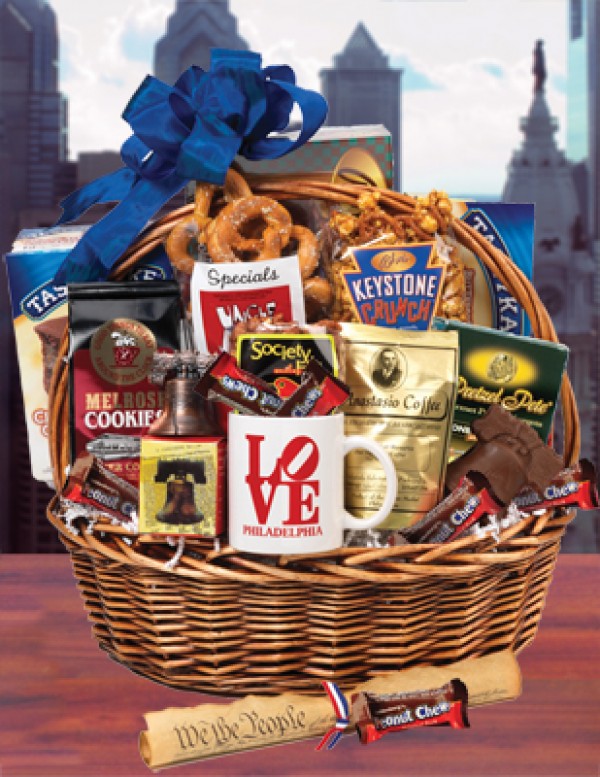 Photo credit: Pennsylvania General Store
Make this crew feel special with a care package upon their arrival to the hotel. Gift baskets are the ideal trinket because it can hold various items.
Fill it with pieces that are essential to their Philadelphia visit as well as a key item central to the City of Brotherly Love like Herr's potato chips, Tastykakes or some Federal Donuts. It may be tempting to include a cheesesteak in there; however, a gift card to Pat's or Geno's would be the better option. Other examples include a map of Center City, directions to your Philadelphia area wedding venue, invitation to the rehearsal dinner, and schedule of wedding events.
Insert a post card, snacks like trail mix, a set of French macarons, a set of Philadelphia soft pretzels, water, bottle of wine, and perhaps a "recovery kit" consisting of aspirin and a sleep mask. Tuck in a hand written note to welcome them.
Follow it up with a call to make sure they arrived safely and thank them for traveling to your wedding.