PartySpace is launching an awesome new contest! We have the perfect contest for you if you live in Greater Philadelphia, Delaware or New Jersey!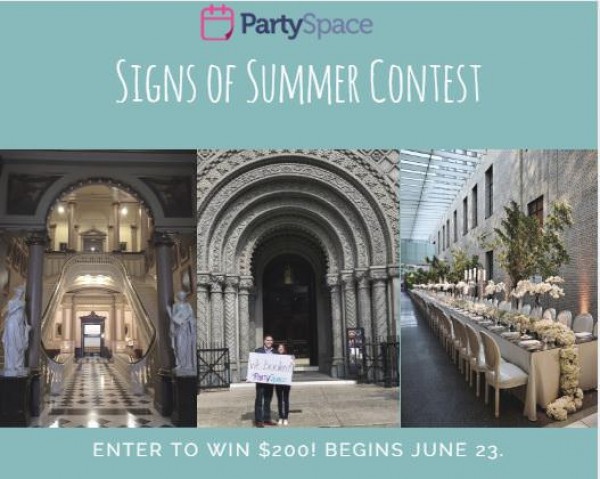 Photo Credits: Left & Center: One North Broad; Right: Marie Labbancz Photography/Perelman Building/STARR Events
Did you find your Philadelphia, New Jersey or Delaware wedding venue on PartySpace and then book it? Our Signs of Summer contest is simple--just follow these steps:
Step 1: Upload a picture of yourself at the venue using a sign that reads "We Booked! #PartySpace" and include #PartySpace in your post. Submissions can be made on Facebook or Instagram and must be left up for the duration of the contest.
Step 2: And that's it! Click here to enter your submission on Facebook or post away on Instagram!
The WINNER of a $200 Visa Gift Card will be randomly chosen after the contest ends on August 31st.

Please contact us at advertise@partyspace.com with any questions or concerns.