Here's five Philadelphia area wedding venues that are perfect for those who love science!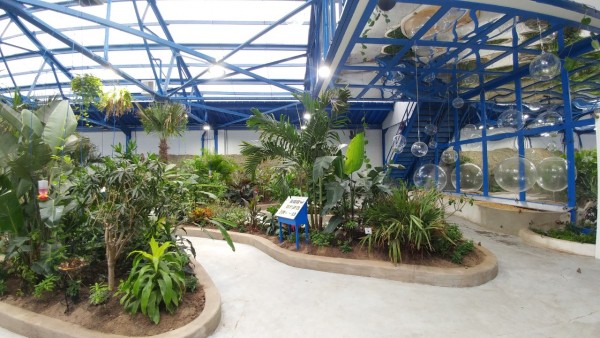 Photo Credit Philadelphia Butterfly Pavilion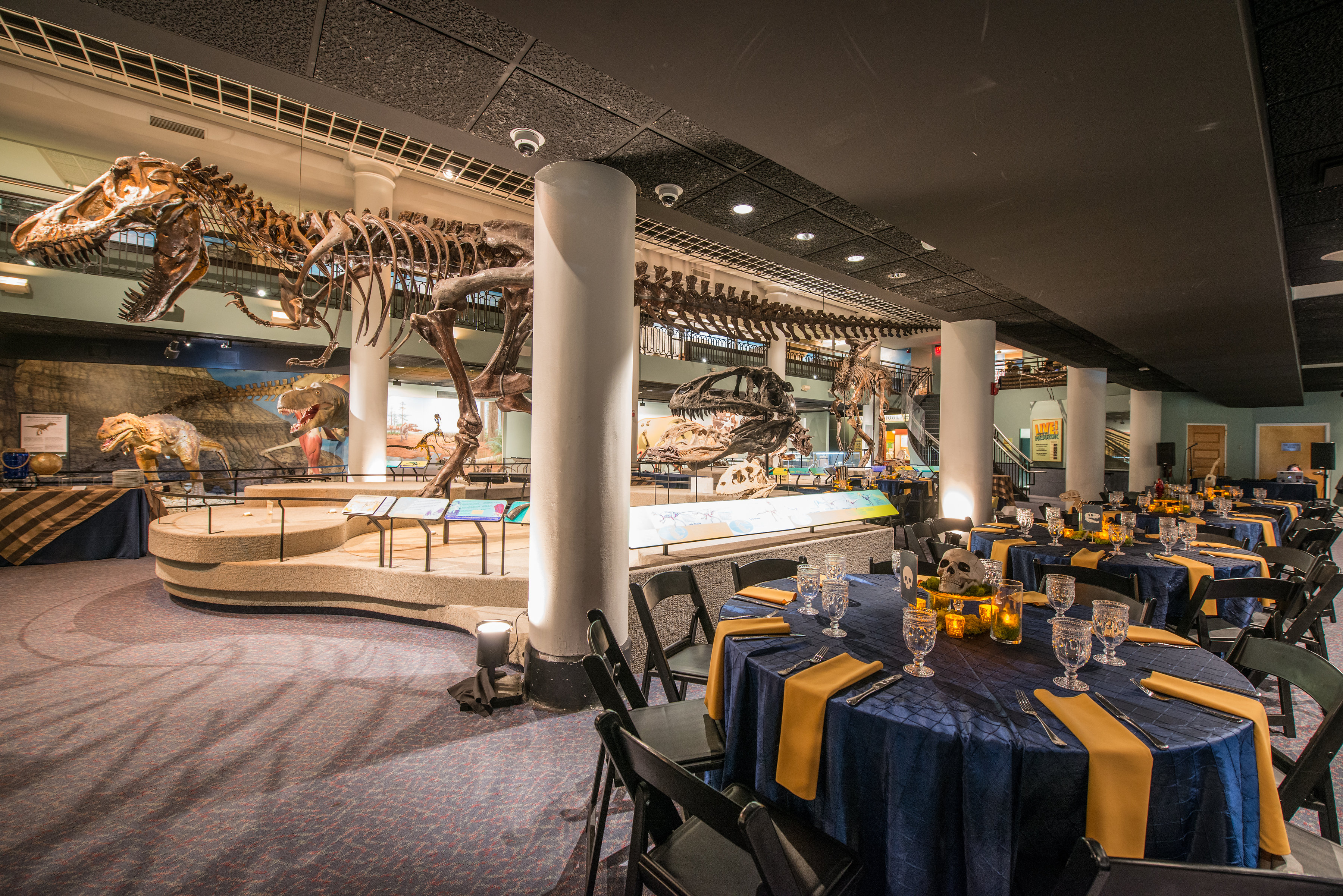 Photo Credit The Academy of Natural Sciences
The Academy of Natural Sciences
Who would pass up the chance to dine alongside dinosaurs? No one. At the Academy of Natural Sciences at Drexel University you and your wedding guests can do that and more. Be surrounded by gorillas, lions, and other African wildlife in the Africa Exhibit, which can hold 100 people. Another option is the North American Hall, which houses stuffed moose and other wildlife. The Academy of Natural Sciences is certain to create an experience you and your guests will never forget.
Photo Credit Joy Moody Photography
The Franklin Institute of Sciences
The Franklin Institute of Sciences offer several unique ceremony options, including the elegant and historic Jordan Lobby or under the stars in the Fels Planetarium. The interactive Giant Heart & Sciences Gallery is sure to make an impression as well, allowing your guests to wander in and out of the anatomy exhibit. With accessibility to the rooftop deck and rain garden, as well as unlimited access to each and every exhibit within the institute, your photographer will have no shortage of photo opportunities. A designated Bridal Suite is also included in the rental.
Video Credit Philadelphia Butterfly Pavilion/YouTube
Philadelphia Butterfly Pavilion
The ethereal 7,000 square foot space at the Philadelphia Butterfly Pavilion would be perfect place to host a celebration. Certainly it will be unlike any other wedding you've ever attended. With "a sea of shimmering tropical butterflies and twinkly lights, surrounded by lush flowering foliage," this colorful world transcends your typical wedding experience and would be perfect venue choice for biology enthusiasts. With the butterflies, the greenery, and the blue ceiling beams, the Philadelphia Butterfly Pavilion provides the unique backdrop for unbelievable wedding photographs.
Video Credit Penn Museum/YouTube
For those passionate about archaeological sciences, the Penn Museum is a premier venue choice. Be surrounded by one-of-a-kind artifacts and worldly collections inside the exquisite 300,000 square foot historical building. Designed in the 1890's, the breathtaking exterior details include Tiffany glass mosaics, Calder sculptures, and marble medallions. There are beautiful gardens available as well, that provide space for breathtaking outdoor ceremonies. Create an evening to remember at the Penn Museum.
Photo Credit Leave it to Me Photography
If there is one thing worth being upstaged by on your wedding day, it's a giraffe. The Elwood Park Zoo offers you the opportunity to plan your wedding ceremony and reception where the wild things are. Zoo tours, animal feedings, pony rides, face paintings, these are all additions that you can add to your special day. Elwood Park Zoo is a fun, unexpected venue that will delight any animal-lover.