Power Plant Productions is one of the most unique wedding venues in Philadelphia.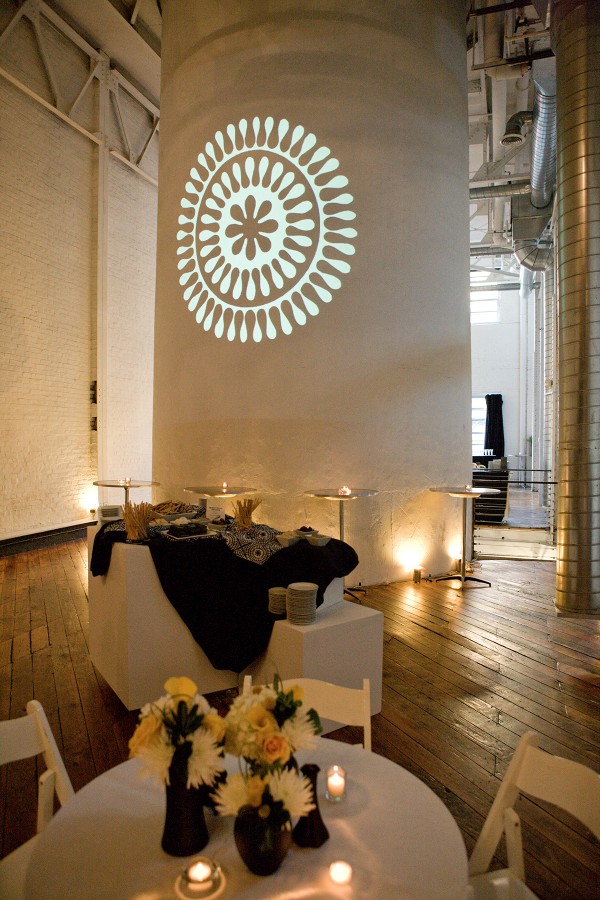 The studio, located in Philadelphia's Old City gallery district, retains all of the industrial feel from its days as an early 1900's power plant--from its steel beams, 34 feet of industrial windows, diagonal hardwood floors--to a 25-foot ceiling, exposed and painted brick walls and a massive interior smokestack.
The studio is over 4,500 square feet with a commercial style kitchen; perfect for a unique special event, wedding or corporate party. In fact, Power Plant Productions can be used for both the wedding ceremony and reception.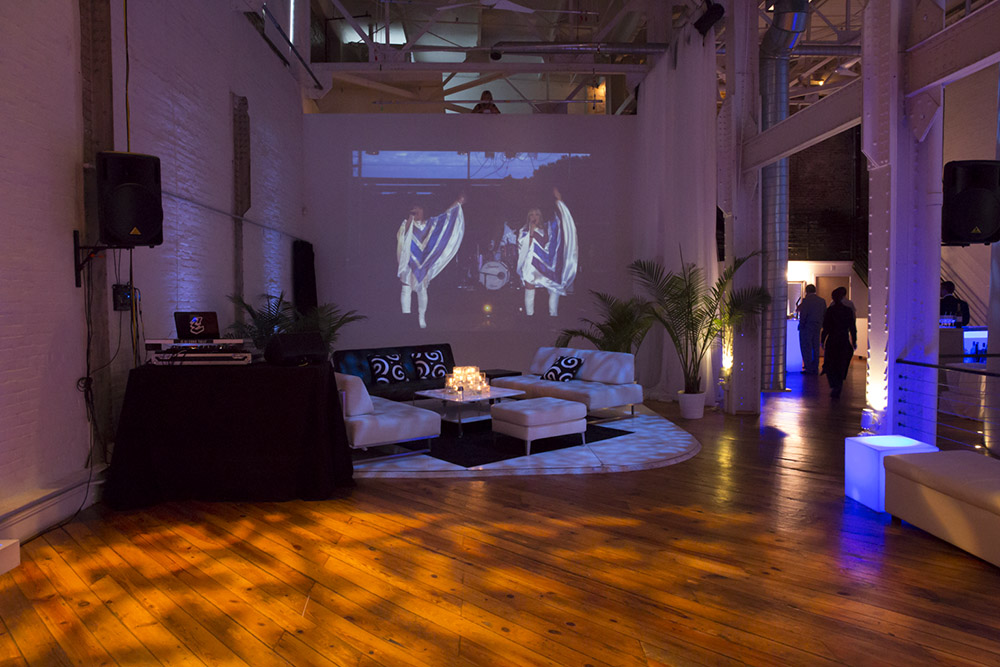 Our favorite feature of the Power Plant is not the building or the location, although both are great-- it's our service. We are a small family-owned business. We work closely with our clients to make sure they have the best experience possible. Details are important to us. Making sure everything is perfect is our goal. Every couple brings a unique touch to our space and really transforms our studio into their personal vision for their Philadelphia wedding. We love being a part of their special day.
The studio is conveniently situated right across the street from a valet parking garage and within walking distance to a number of hotels for out-of-town guests, and historic sites like Elfreth's Alley. The building is also within walking distance to the Race Street Pier, perfect for outside ceremonies on the Delaware River. Unconventional, Interesting and Inspiring--Power Plant Productions!