The barn at Jericho Mountain Orchards is used in a variety of ways for weddings.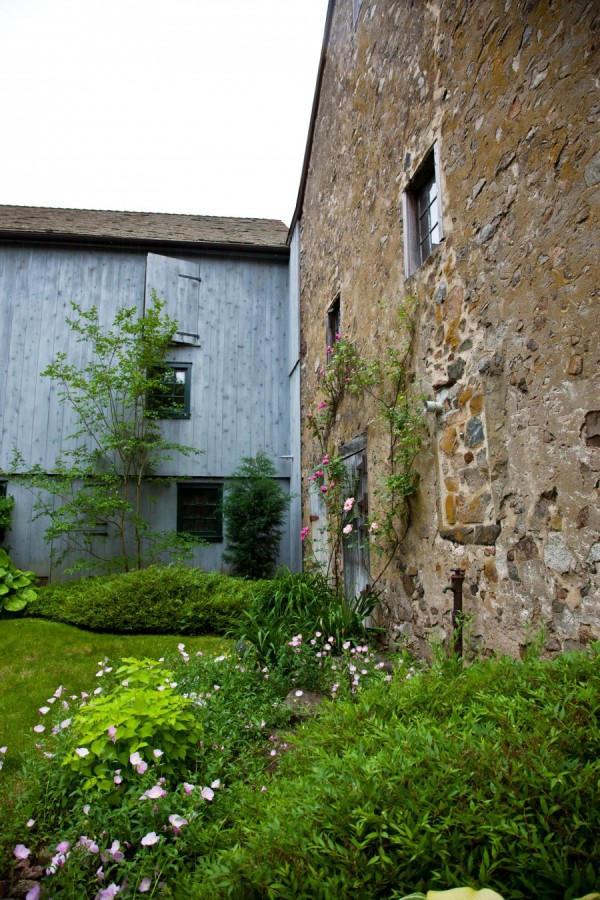 The main room with the vaulted ceiling and open space is always used for dancing. However, it has also been used for the wedding ceremony and for seated dinners for groups of no more than 80 guests. The more rustic part of the barn is ideal as a cocktail location for inclement weather and was used as a dance space for our most recent wedding. The barn is very versatile and each person's creativity crafts a unique design and way of using the space.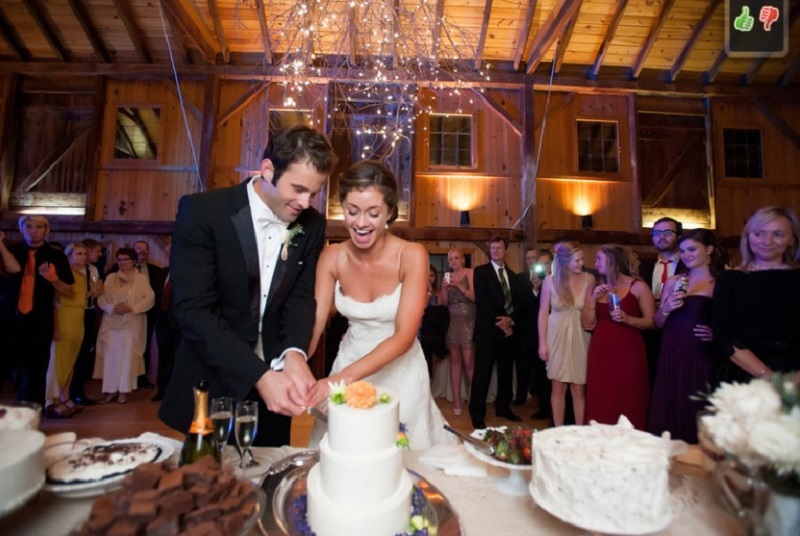 Photo credit: Kevin York Photography
The barn was built in several stages. The oldest part, with side stone walls, has thick beams, an expansive high ceiling and old timbered floors. The combination of the old wood and stone dating back to the early 1700s has the magic of history with its beautiful building elements. The later section of the barn dating back to the late 1800s, has been restored with a new floor and ceiling. The original beautiful elements of the post and beam construction remain as well as the vaulted ceiling, but provide a modern smooth ash floor for dancing.
All the original features have been maintained....the floors, windows and ceiling were replaced, but the windows and ceiling were replaced in the same manner as previously.
For those planning a New Hope wedding in the fall, I offer a location for a bonfire at Jericho Mountain Orchards. The last fall wedding in October used pumpkins, cornstalks, and hay bales around the bonfire. This theme was continued throughout the wedding décor.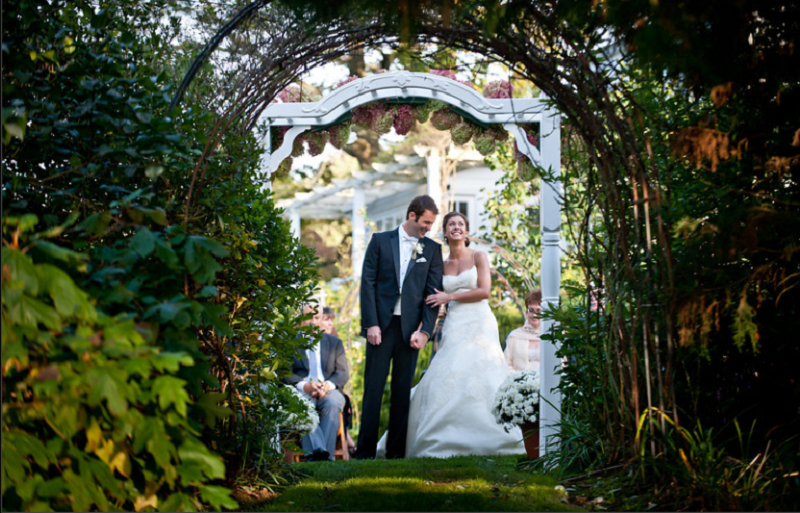 Photo credit: Kevin York Photography
One of my favorite amenities is the restored part of the barn because it is beautiful and has a hatch window that you can look out and see over the property and into a wonderful garden. Many couples have had their photos taken there. However, for drama, it's probably the "Rustic" part of the barn where there has been little restoration and it can be very dramatic given the right decoration. I have seen SO many different ways of decorating it and they have all been terrific.