You picked the season for a reason so highlight these favorite fall elements into your Philadelphia area wedding.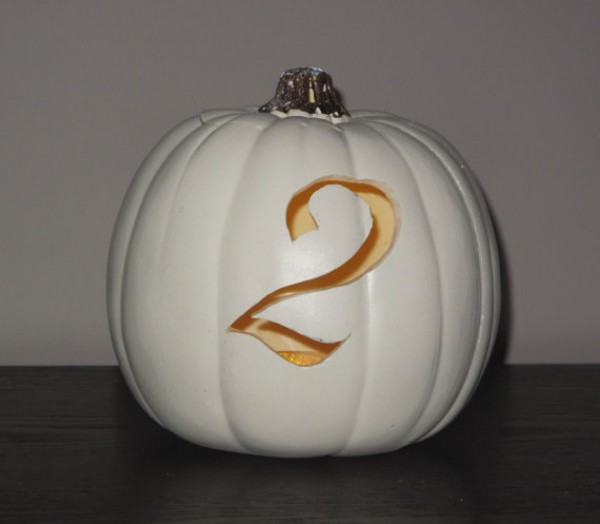 For a successful fall wedding reception, incorporate all of the elements about fall which the bride and groom love. Ask what part of Fall led you to choose this season and make that a focal point. For example, if it's pumpkins, use pumpkin flavors, the color and shape of the gourd... Choose pumpkin pie, pumpkin mousse shots and perhaps, pumpkin flavored coffee for the dessert station.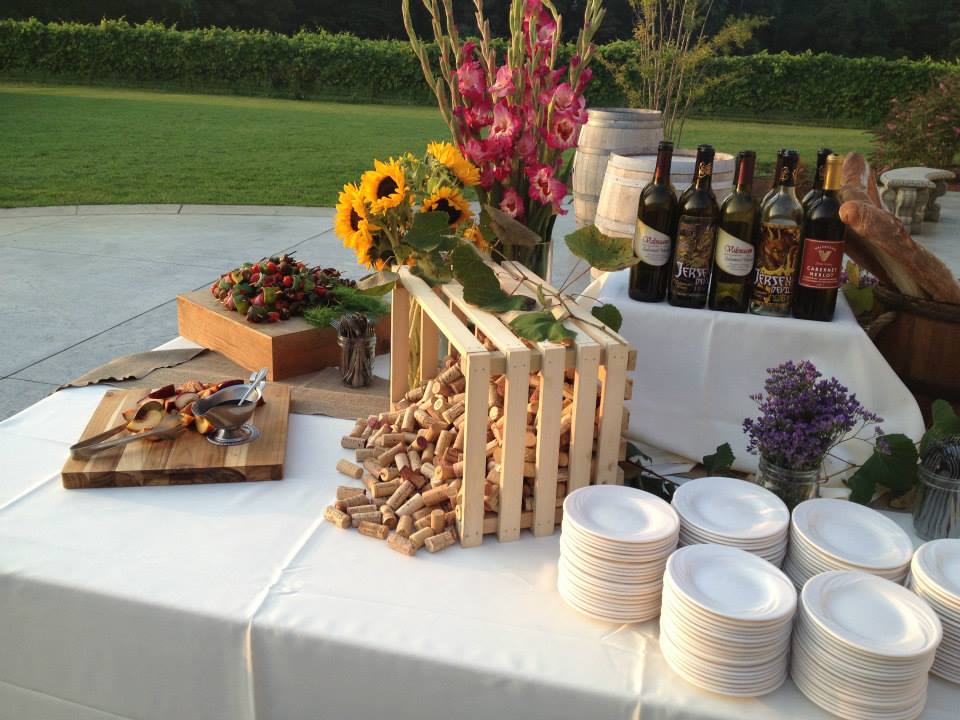 Photo credit: Catering by Vitarelli's
For decor, go for a monotone pumpkin color palette for a dramatic effect or subtle pumpkin with uplighting, using neutral shades. Incorporate the pumpkin shape by carving table numbers into pumpkins (white is my favorite-- a little more elegant) or use mini pumpkins and carve out the top to accommodate tea lights.
The latest fall decor trends in wedding receptions include hay stack seating for ceremonies or for the cocktail hour, mums... perhaps, wrapped with burlap for a more rustic look and set on top of a rustic wooden table.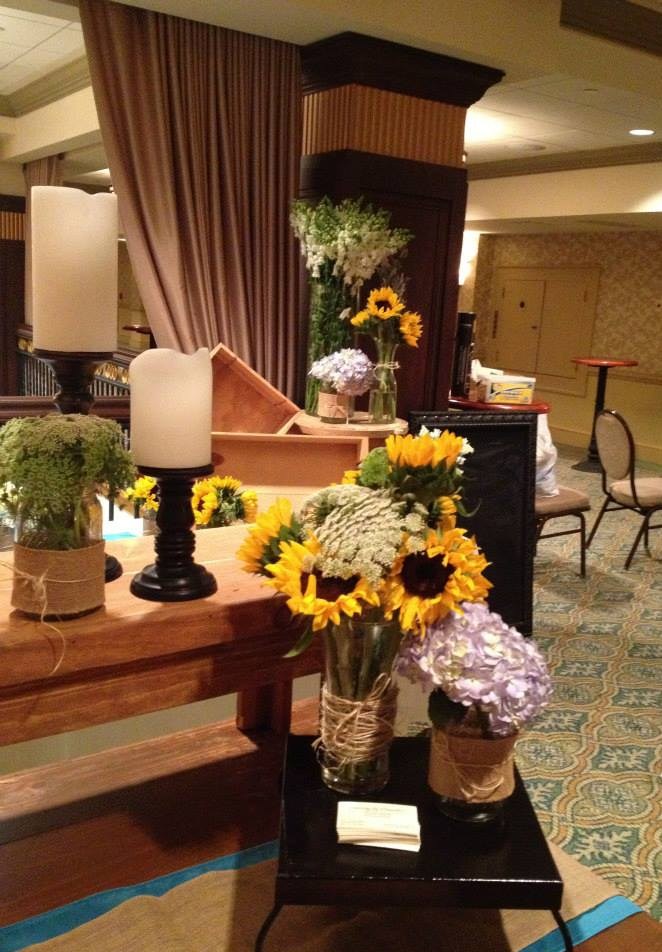 Photo credit: Catering by Vitarelli's
In terms of lighting (candles to be specific), who doesn't love a fall candle on a chilly fall evening? For early fall, we love…sunflowers!!!! They are the perfect golden hue to brighten up your perfect fall wedding day!
Fall Drinks that I am loving... APPLE CIDER (Spiked or un-spiked)! Maybe, also a honey wine infused lemonade!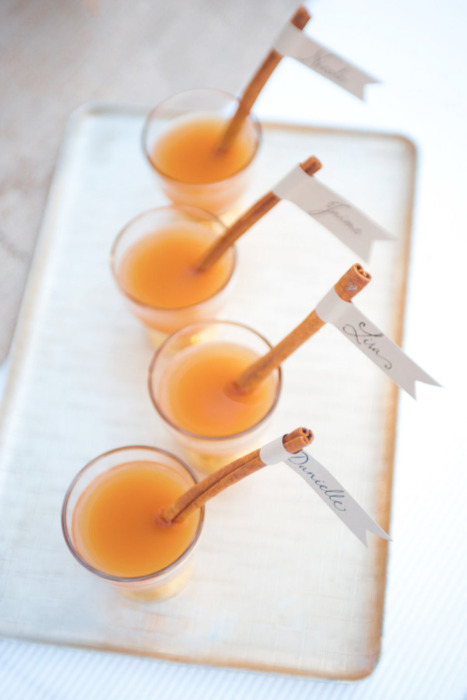 Photo credit: Wedding Whimsy
Seasonal flavors that pair well together include:
For appetizers: Butternut squash soup shooters, candied acorn squash, figs wrapped with bacon, any kind of smoked or creamy bisque flavors.
1st course: Butternut Squash Soup, a hearty Corn Chowder, a field green salad with cranberry and sunflower seeds. Also, incorporate pumpkin seeds into your fall salad! Everyone loves a fresh field green with pumpkin seeds salad!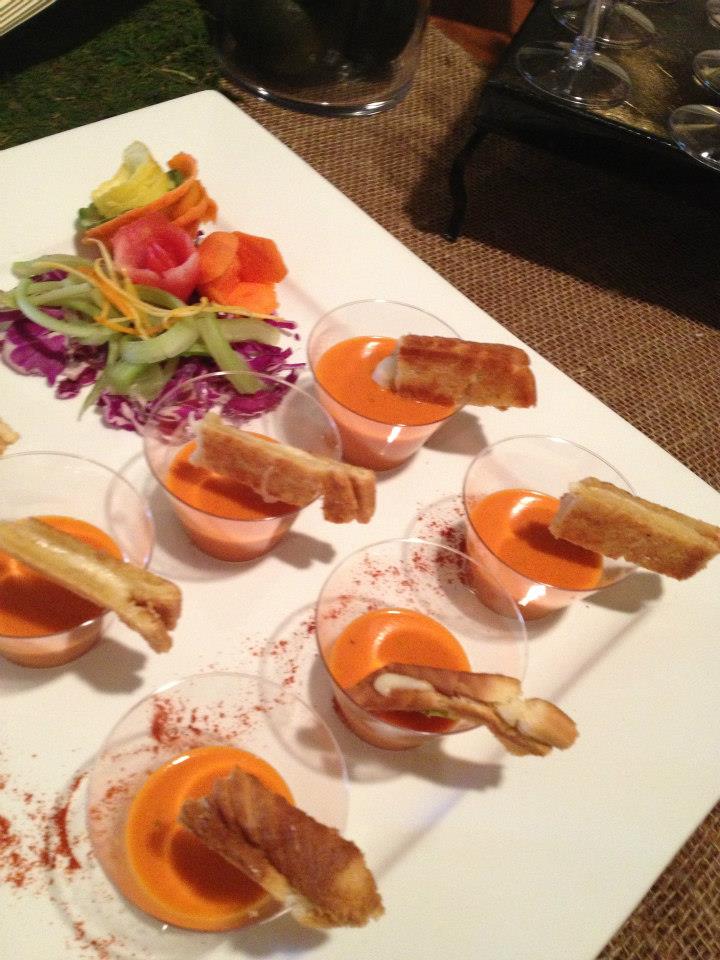 Photo credit: Catering by Vitarelli's
Main course: Pork Tenderloin with Apple Brandy Sauce, chicken with a light white wine sage sauce, basically, anything root vegetable or roasted (who doesn't love those fall flavors).
Dessert: There are endless possibilities...an apple cider donut station, apple cider water ice, pumpkin pies, apple pies, anything with a maple flavor, carrot cake, and candied apples. Fall offers all of the best flavors for desserts!
Apples... Apple Cider, Apple pie, Apple Strudel, Apple pie shots... Apple Apple Apple... I could go on for days!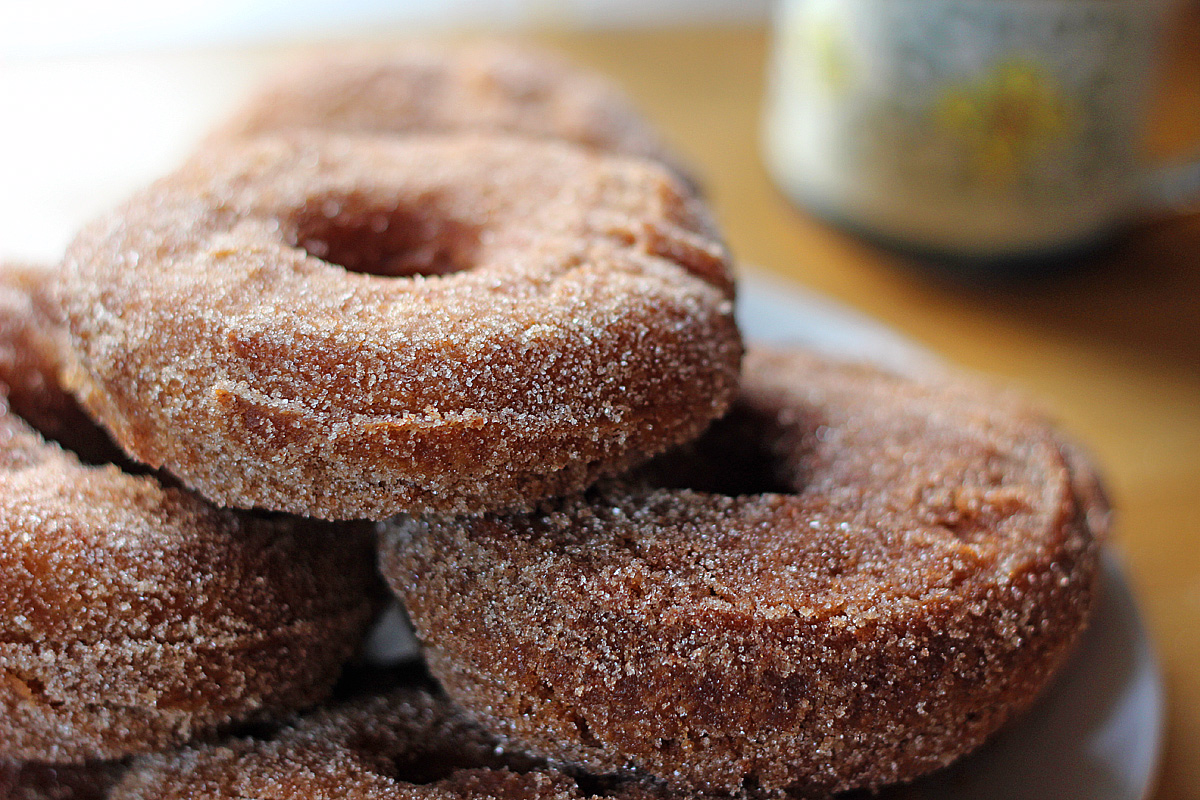 Photo credit: Carpe Season