Choosing a cake stand for your rustic Philadelphia wedding can seem like a daunting event, but there are so many choices available to purchase. And if you're crafty, it's an exciting chance to make a Do-it-Yourself stand that your guests will remember long after your big day is over.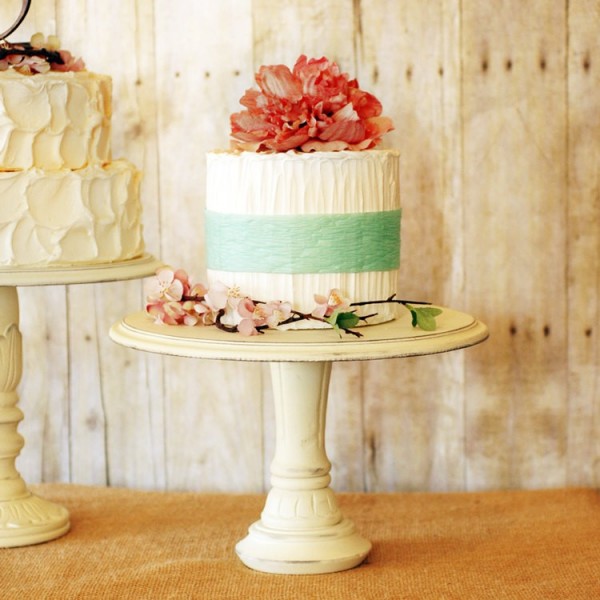 Rustic weddings are all about getting back to nature. When thinking of rustic, think wood, flowers, birds and even grass. Many trends we are seeing for rustic or barn weddings in Philadelphia are quite simple and beautiful.
Photo credit: Sugar Kisses Cakes
A favorite cake stand for a rustic wedding is a tree log or stump. Using a tree stump is very simple and the beauty lies in the various ways the wood can be customized to fit your ideal vision.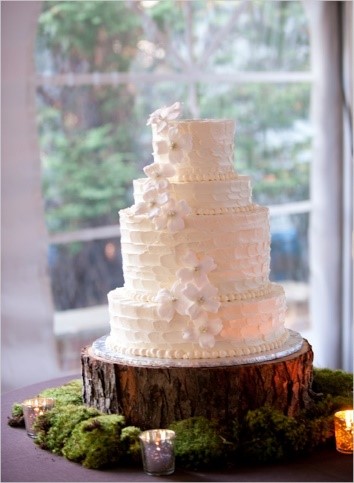 Photo credit: Abby Jiu
Whether it's surrounded by flowers or carved with your initials or wedding date, each and every stand is different since these are straight from nature.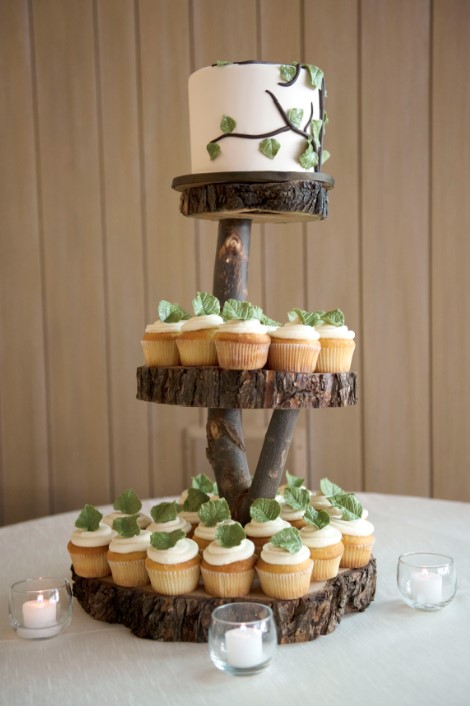 Photo credit: Rustic Wedding Chic
A few other ways to use the natural beauty of wood for your cake stand would be to combine various sized tree stumps to create a gorgeous tiered stand that could even hold cupcakes or finger desserts, if choosing these options instead of cake.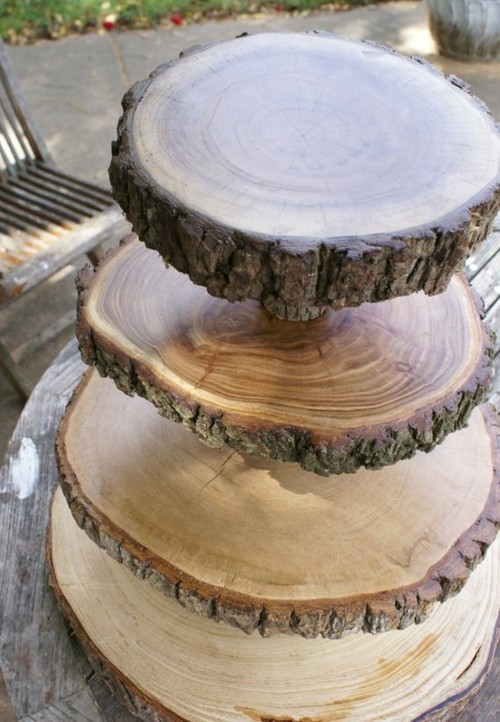 Photo credit: Etsy: Jesse Lee Designs
In keeping with the rustic theme, another creative option is to run some long twigs or twine through a simple glass plate or rusty clear-coated metal that creates an intriguing barn accent piece for your cake display.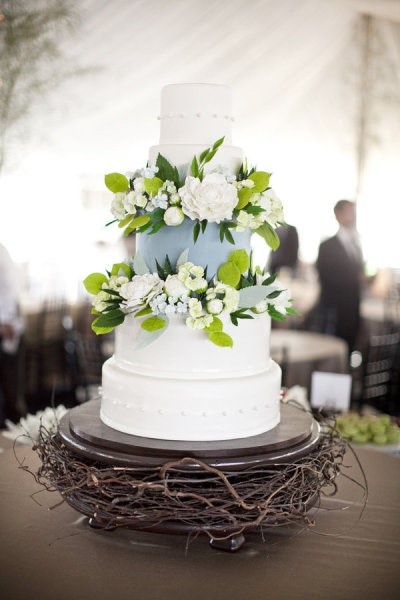 Photo credit: Style Me Pretty
Many beautiful and creative cake stands that are seen at the John James Audubon Center are bird nests. These type of stands go so well with an outside wedding especially at a venue such as a bird sanctuary like Audubon Center.
Another popular barn type of display would be anything that depicts a farm animal. The most popular is the rooster. This cake stand is made from ceramic and is distressed to look rustic and antique. Ceramic pedestal cake stands are very popular because they can be very elaborate or simple in design and color and still make a beautiful display piece.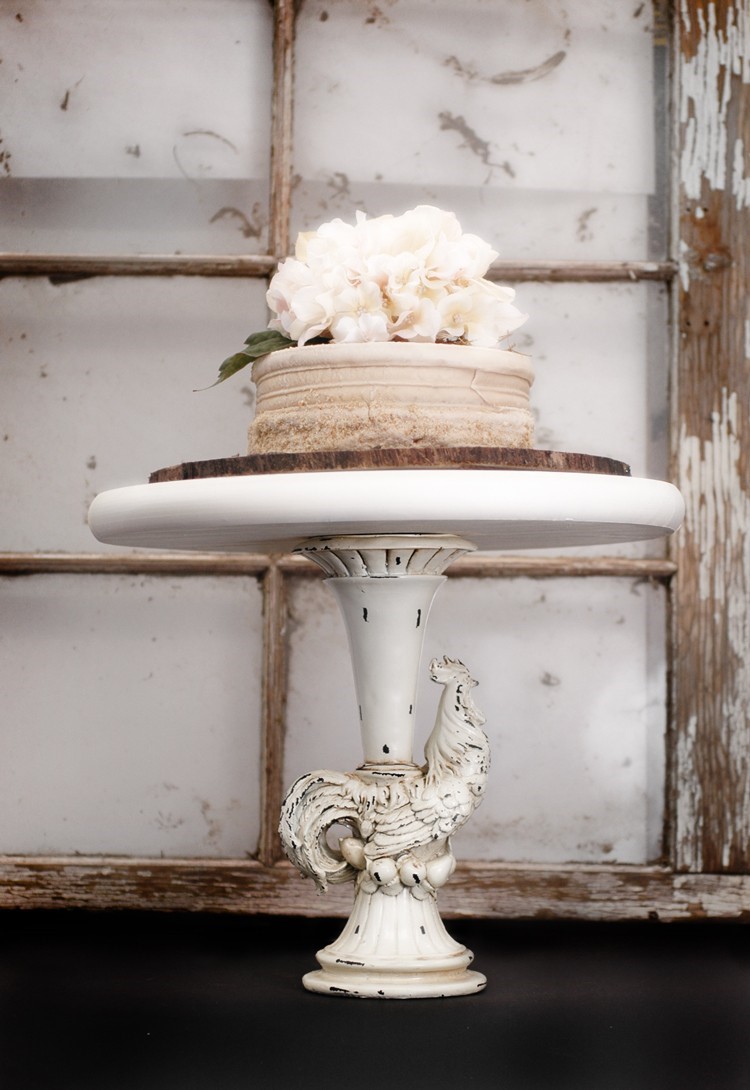 Photo credit: Roxy Heart Vision
Many couples are choosing cupcakes, pies and finger desserts over the traditional cake. This variation opens up so many options for displaying your dessert of choice. Pictured below is a fantastic display of pies, each individually placed on wood tree stumps of varying height, width and diameter.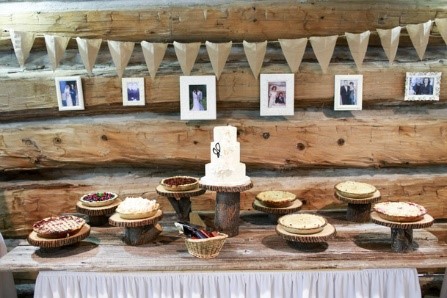 Photo credit: Blair Gable Photography
Cupcakes are fast becoming a favorite wedding trend, and there are so many ways to display these yummy treats.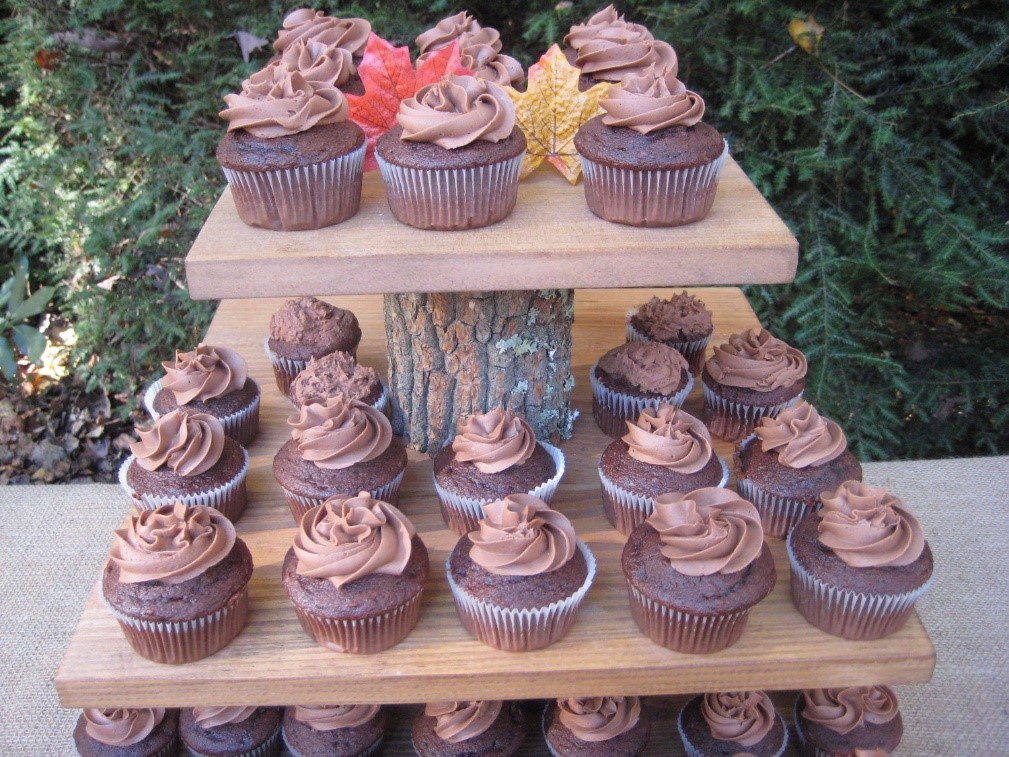 Photo credit: Etsy: Your Divine Affair
Many couples are choosing the same charming wood stands that incorporate logs and branches such as the one pictured here with actual tree bark. For example, below is a cupcake stand made to look like stairs from smoothed out wood with tree bark risers.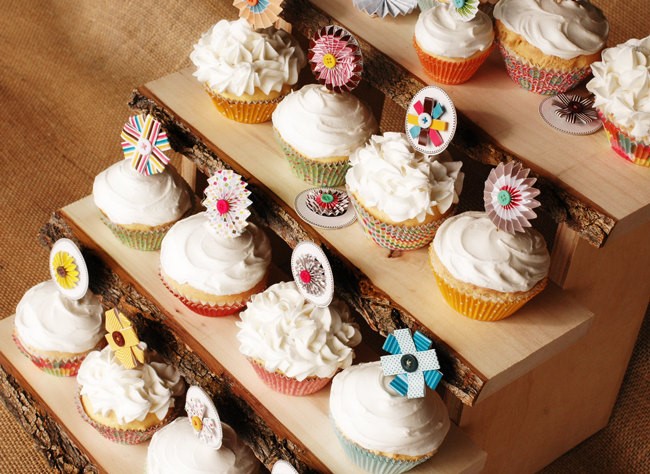 Photo credit: Roxy Heart Vision
I found a very quaint little web site called Roxy Heart Vintage Boutique that sells many of these cake stands at excellent prices. This site is a good find for couples planning a rustic Philadelphia wedding as they sell guest books, stationary, wedding favors, cake toppers and so much more.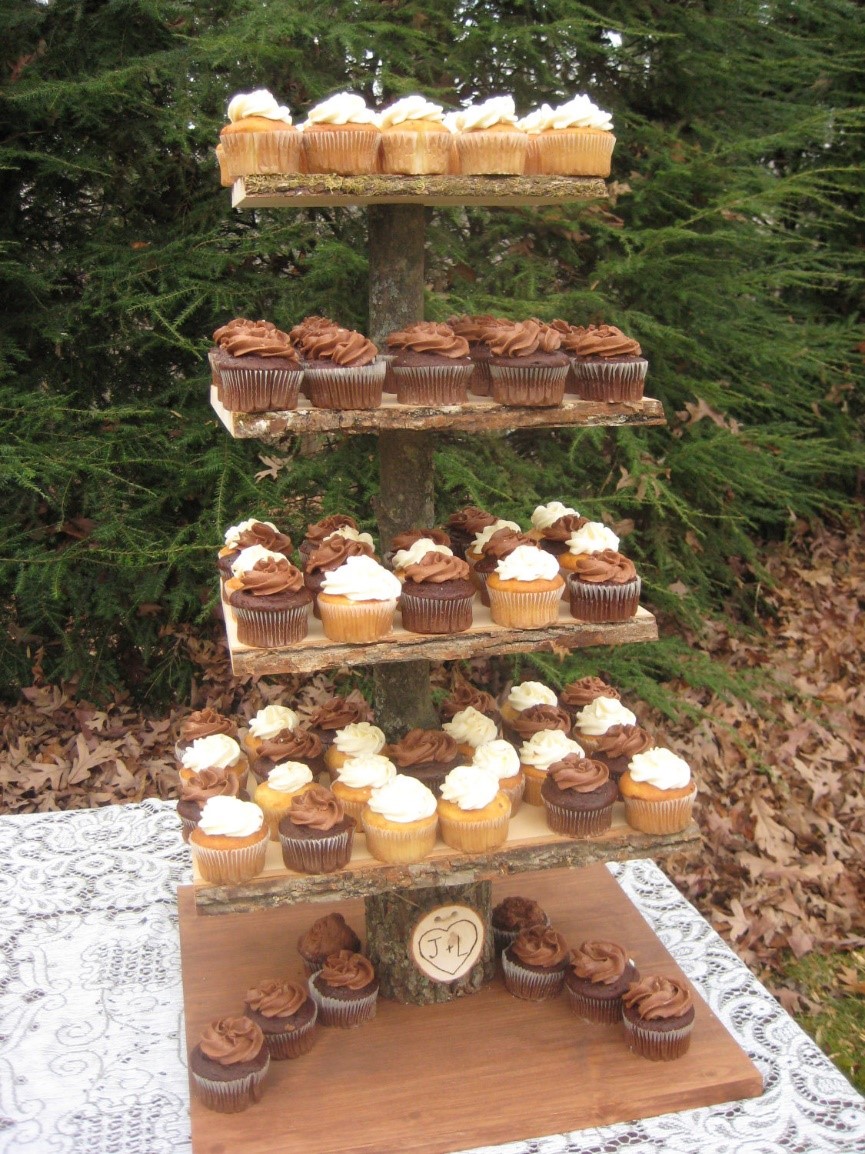 Photo credit: Etsy: Your Divine Affair
So, whether you choose a traditional wedding cake, pies with warm peach or blueberry, all baked sweet and toasty, finger desserts, donuts or cupcakes, know that there are many rustic stand options to choose from and love...and of course "stand" above the rest.
Still searching for your perfect Philadelphia venue? Click here! Searching for event professionals? Click here!