The castle was built in 1931, and is an exact replica of the original Stokesay Castle in England. We have everything but the moat! It is definitely a Reading landmark.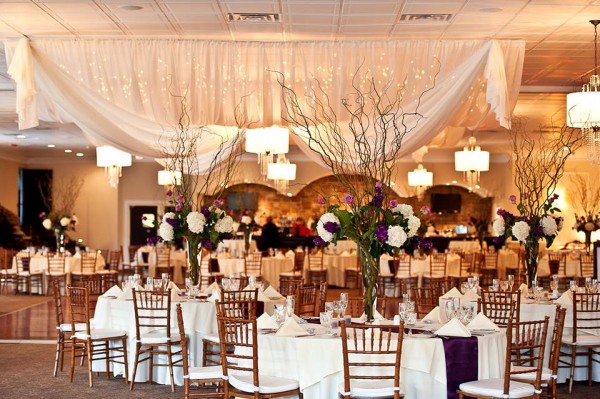 Stokesay Castle has it all for your wedding in Reading, Berks County. My favorite room would be the Lord's Dining Room. The original high-vaulted ceilings and wood-burning fireplace are great touches to the beautiful room. It can accommodate up to 60 guests, and we often use it for bridal showers, rehearsal dinners, and smaller weddings. It is absolutely breathtaking!
The wedding reception can be spread out across the grounds and rooms of Stokesay Castle. We have a private wine cellar and library room that can be booked for rehearsal dinners or bridal showers. The ceremony can take place in the outdoor wedding garden, following by cocktails on The Royal Terrace. The main reception can take place in the King and Queen's ballroom. The main restaurant is also open for any guests who wish to have a drink before or after the wedding reception as well!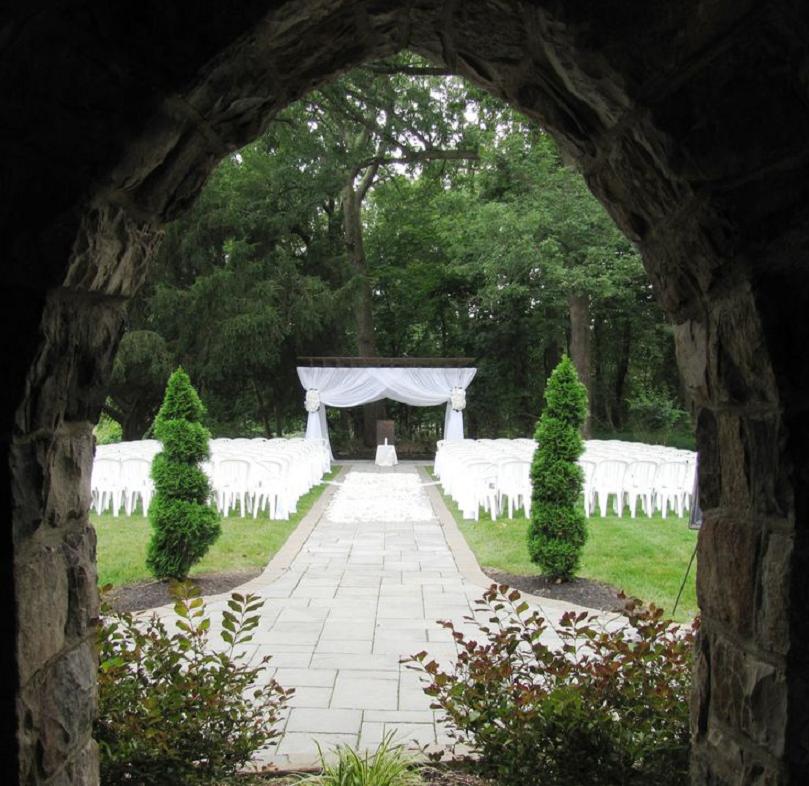 The Lord's Dining Room (the original sitting room of the castle), Princess Suite, Board Room (original Master bedroom), and wine cellar (original dungeon) are all still open and available for use. Many brides will use the Princess Suite and Board Room to get ready on their wedding day at Stokesay Castle.
The other rooms of this historic venue are always available for rehearsal dinners, engagement parties, or small bridal showers. The carriage house and original stone work around the castle are also great wedding photograph locations.
Still searching for the perfect Philadelphia wedding or event venue? Click here! Searching for event professionals? Click here!