Summertime is our favorite time of year at Positano Coast! We love the nice weather because we, and our guests, are excited that we can finally open all of the doors and windows in our Sopra Lounge, as well as on our two patio spaces.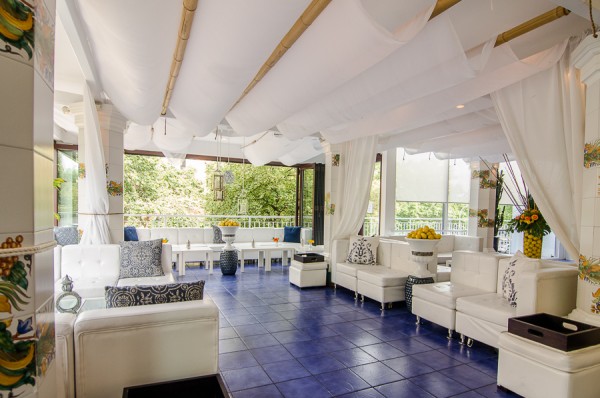 Photo credit: Tito Perez
Sopra Lounge is the perfect setting for summertime rehearsal dinners, bridal showers, bachelorette parties and more in Philadelphia! With the white leather couches, swaying curtains, and the breeze from the open accordion doors, it's a not-to-miss location that will impress your guests.
We offer cocktail and buffet menu options, and in addition, we also have space in our Meridiana Room, with floor-to-ceiling window views of the city, for up to 70 guests for Philadelphia rehearsal dinners and events. Positano Coast can host up to 60 guests in our Sopra Lounge, but space does book up quickly because of the beautiful and unique atmosphere. We recommend that you book well ahead of time to ensure that you can have your first choice date.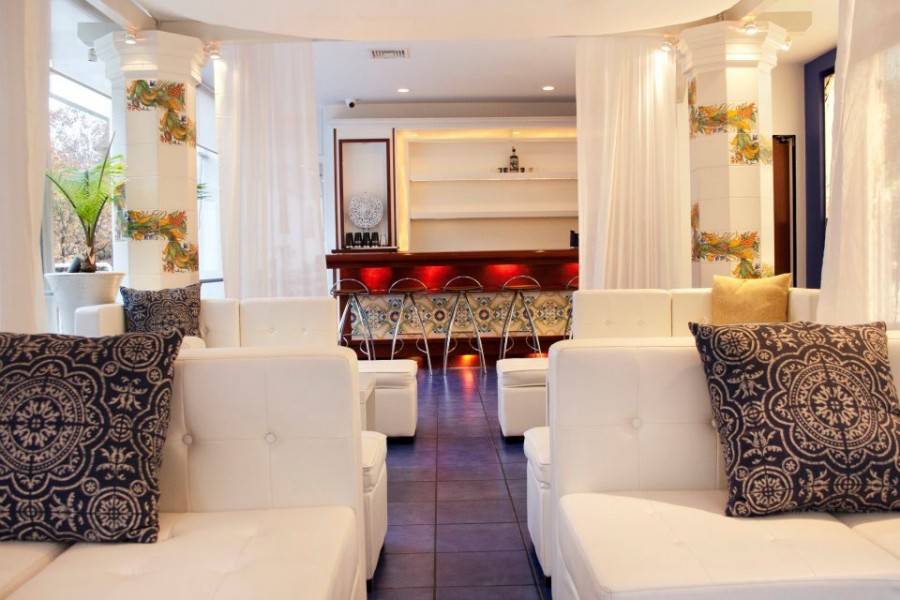 Photo credit: Perretti Photography
Sopra Lounge is my personal favorite place to enjoy dinner with friends in the summertime. The open-air breeze, and the casual beautiful atmosphere is so relaxing, and is just what I need after a long week of work. If the lounge is booked for a private event though, I love to sit on the patio to dine as well. As long as I can enjoy the breeze from one of the multiple spaces at Positano Coast, then I am happy!
To prepare for summer at Positano Coast, we change both our dining room menus, as well as our cocktail list seasonally to reflect the bounty of the season. Our chef creates inspired dishes that heighten your senses and delight your tastebuds, all while giving you what's in season at the time.
For the upcoming summer months, some new seasonal dish highlights include a quinoa Salad with corn, arugula, heirloom tomatoes, baby fava beans, extra virgin olive oil and red wine vinegar; Diver Scallops with corn, tomato salsa, crispy bacon and cilantro puree; Roasted Beets with almond puree & mango vinaigrette; Radicchio Risotto; Wild Striped Bass with diced vegetables and corn chowder and Housemade Artichoke Tortelloni.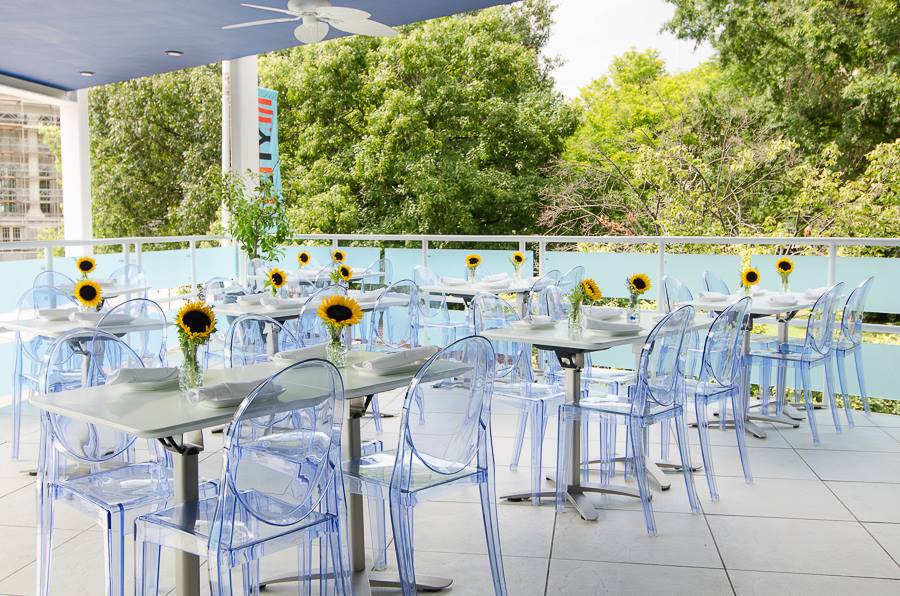 Photo credit: Tito Perez