There seems to be some confusion about engagement parties, so here are some guidelines: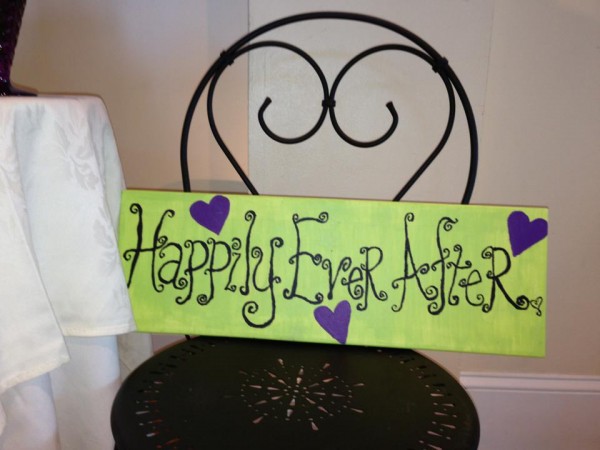 A. The Announcement.
Historically, the announcement of the betrothal of the bride and groom was made public at a party hosted by the bride's parents. Today, of course, the news spreads immediately. But an engagement party is still a warm way to welcome the couple to friends and family.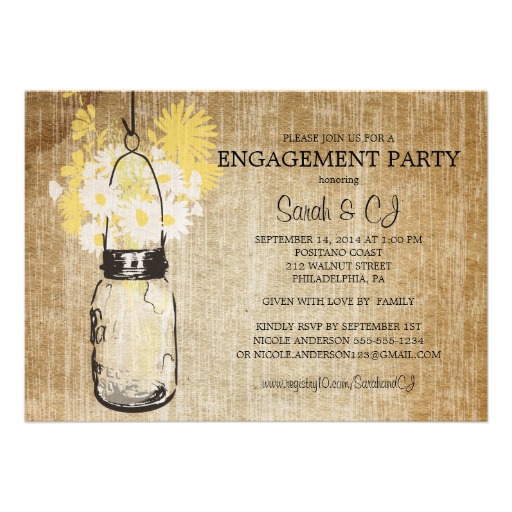 Photo credit: Zazzle.com
There are no longer any hard and fast rules about who hosts this gathering. It can be the bride's parents…or the groom's…or each can have a separate party so that their child's spouse-to-be can meet their friends and family. Or, it can be given by a friend or a group of friends…or, it can be given by the engaged couple.
B. When Should It Be.
The party is given soon after the engagement, but the word "soon" can be loosely interpreted. However, it probably shouldn't be given within 6 months of the wedding if the engagement is, say, a year, because the days and months leading up to the wedding are filled with details, other parties (showers, bachelor and bachelorette), dress fittings, food tastings, and many other arrangements.
C. Celebrate.
The party is a celebration and a time to congratulate the couple, but it certainly doesn't have to be a formal occasion. In fact, since you want the guests to really mingle and get to know each other and the couple, it can be very casual…a barbecue, a party at the beach or in a back yard, in someone's home, a restaurant, a bar, or a ball game…at or whatever activity you think would be fun for your friends and family. There can be a welcome toast from the hosts, and other spontaneous toasts sometimes happen. This is supposed to be an intimate and fun event with time to enjoy friends, family, and probably food!
D. Decide.
The rule of etiquette has historically dictated that only those who are being invited to the wedding should be invited to the engagement party. Today, that may be a few exceptions, but it is still a good idea to follow this rule. It may be less hurtful to draw the line before the engagement party than to invite someone and not invite them to the wedding. ("Why wasn't I invited to the wedding? I don't understand.") There is a silver lining here: this will force you to do your guest list early! It will be much easier to find a venue when you have this determined.
And the other issue about the guest list has to do with inviting nearby friends and family. If you have guests coming from out of town for the wedding, it is not a great idea to impose upon them for a second trip in what is probably the same year.
E: Engagement Gifts.
Should the wedding website be announced on the engagement invitation? Sure. And if the website is not completed, you can at least let the guests know that it is coming. Registry information, however, should NEVER be on any written invitation with the possible exception of a shower invitation if it is hosted by someone besides an immediate family member. But, it is definitely a good idea to register around the time that the engagement party invitations go out, since some guests may want to celebrate this occasion by purchasing a gift for the couple.
Lynda Barness?
I DO Wedding Consulting?
P.O. Box 22450?Philadelphia, PA 19110?
215-262-8188?
Master Bridal Consultant TM
Association of Bridal Consultants