Find out why fresh donuts are taking a bite out of the wedding industry.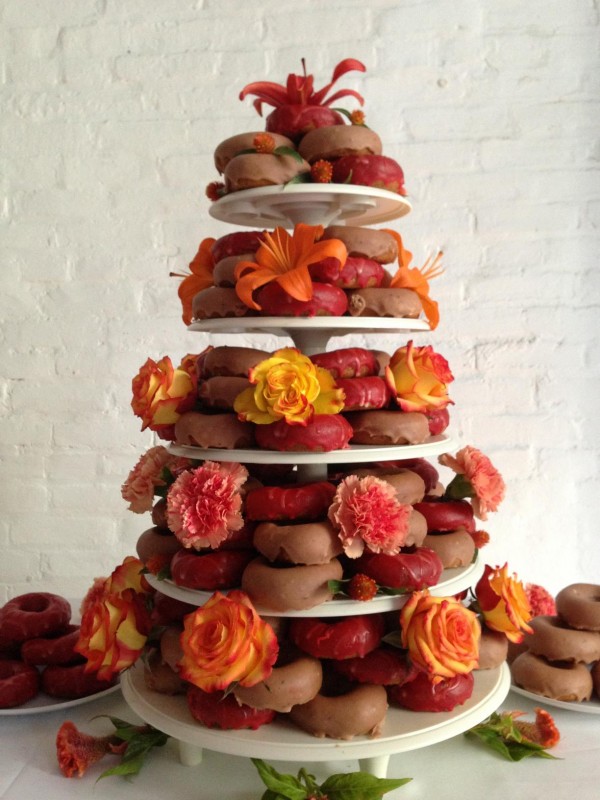 I think donuts have become a new trend at weddings just because they are a fun alternative to a traditional cake and our donuts are delicious. The couples that come in and order our donut "cakes" at Federal Donuts tell me that they want a fun dessert that's different than a cake and something that their guests will remember. Plus, who doesn't like donuts?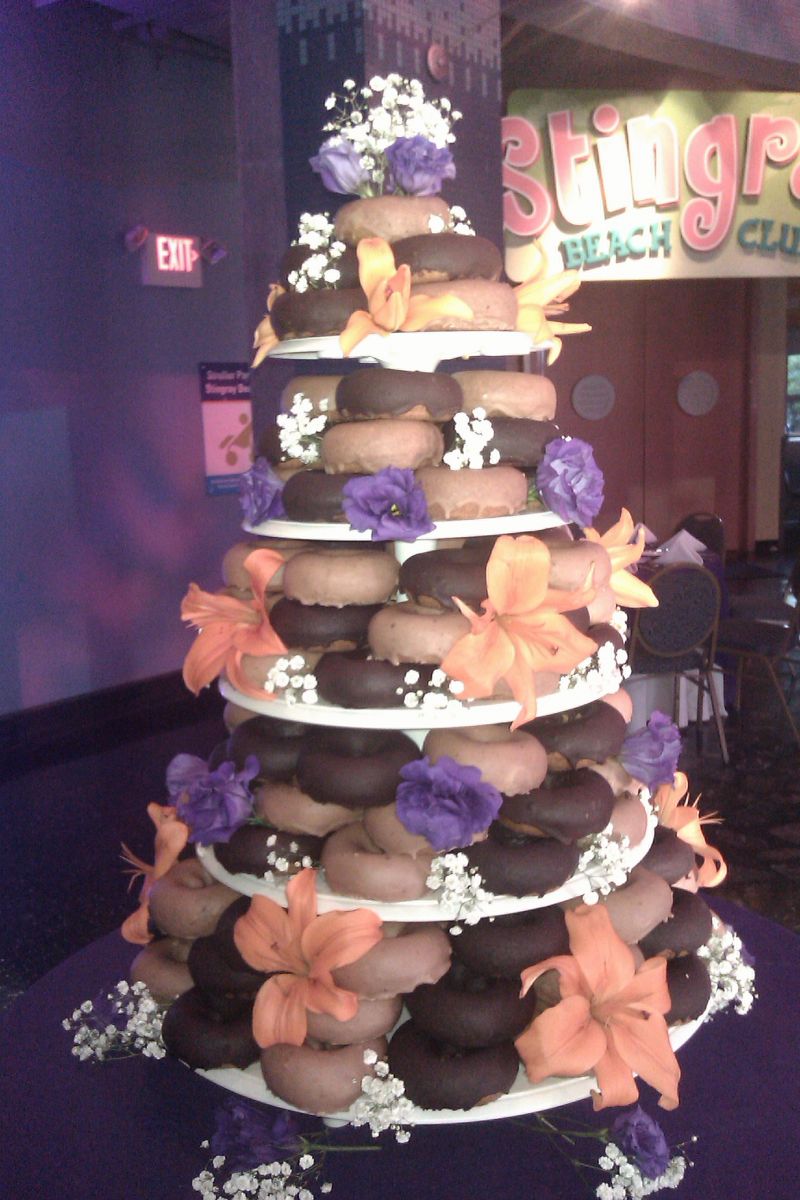 Photo credit: Federal Donuts
As far as flavors go, we have three "wedding only" options: Vanilla-Lavender glazed, Dark Chocolate glazed, and Apollonia glazed. We offer those three flavors as well as any of our "Fancy Donut" flavors that are available at the time of someone's wedding. So far, the most popular flavor for the donut "cakes" has been the Apollonia glazed. It's a combination of orange blossom, cocoa, and clove and it's really delicious.
Besides the beauty of the donuts themselves, we decorate most of the cakes with fresh flowers that complement the colors of the donuts. We can also work with the couple to add any decoration that they want. The choice is theirs.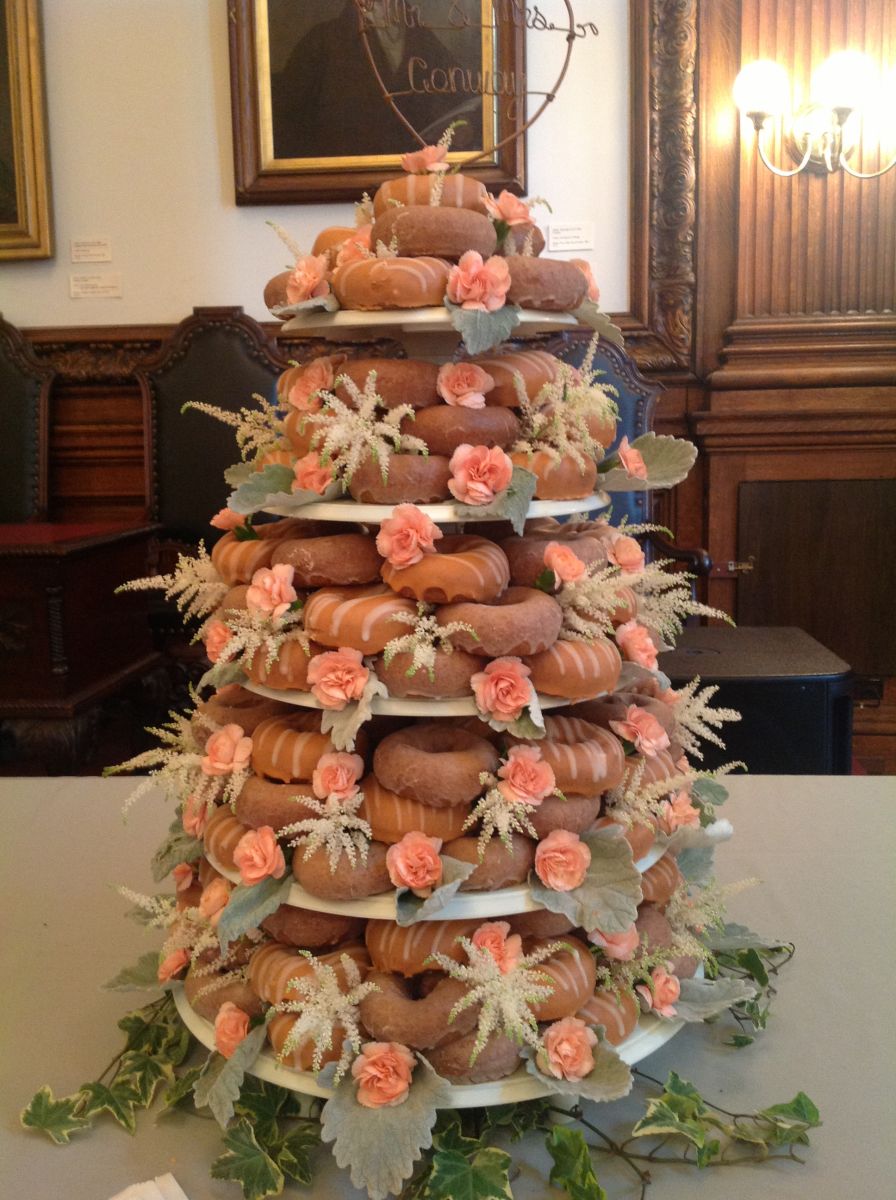 Photo credit: Federal Donuts
We have a good amount of inquiries for after wedding donut "favors" that couples want to give their guests at the end of the event. For these, we often package the donuts of their choice in a white wax paper sleeve that perfectly fits 1-2 donuts. We seal the bags with our Federal Donuts stickers. We often have couples add their own stickers to the bags as well, such as "thank you" stickers, or ones with their initials. We've also had couples drop off their own packaging too, like mini cake boxes or small gift bags. We like to try and accommodate whatever we can for our customers.