For those interested in a Main Line wedding at Duportail House but also dreamed of a ceremony or cocktail hour inside a historic yet rustic bank barn, now is your chance. We turned to Kate E. Frey, Director at Duportail House to learn more about the recently reconditioned historic barn. Here is what she had to say: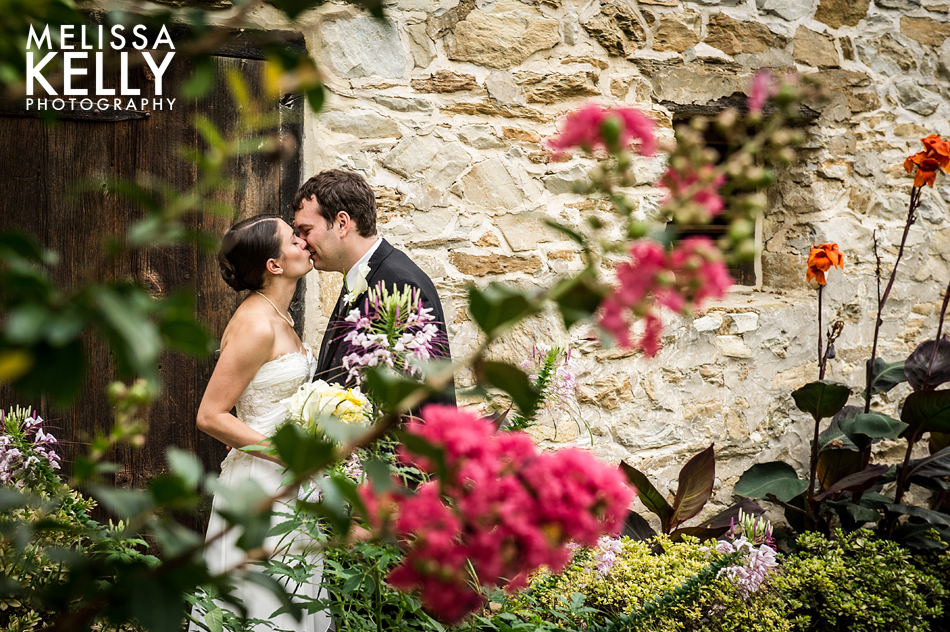 The Federal Barn at Duportail House is now available for cocktail hour and wedding ceremonies when you rent historic Duportail House.  It also serves as a gorgeous backdrop for outdoor rustic wedding ceremonies and wedding photos.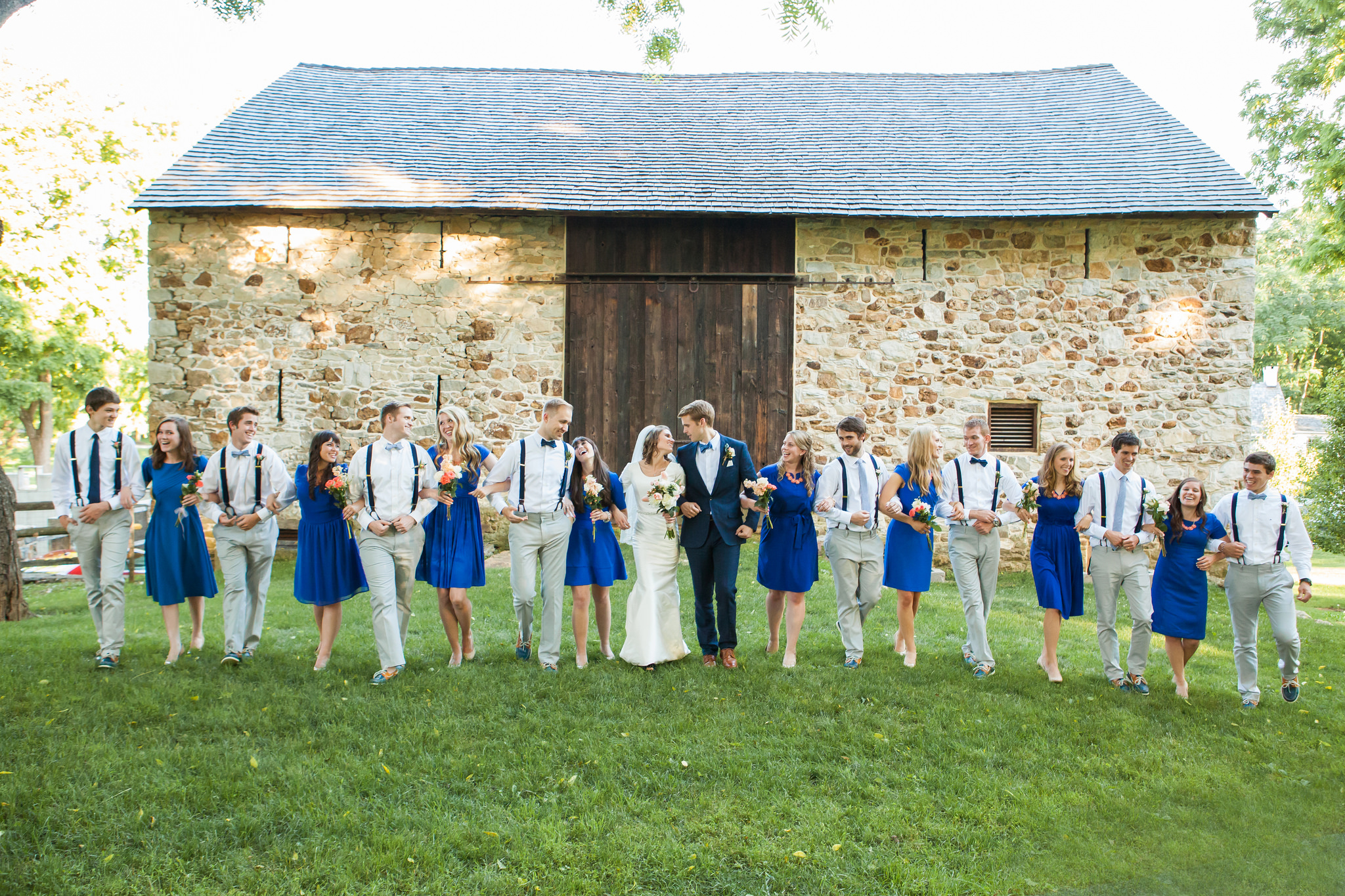 Photo credit: Amanda Castleberry Photography
On an inside wall of the barn at Duportail are inscribed the words "The Federal Barn 1792," as well as "Jonathan Moor his work" and "John H. Moor 1792."  It is the only known bank barn in Pennsylvania to be signed by its builder.  In poor shape by the time the property was acquired by the Fox Companies in 1974, repairs were made to the stonework prior to the barn's new lease on life in the hands of the non-profit Duportail House organization.  As with any 200-year-old structure, maintenance is an ongoing challenge. In 2011, with the roof in need of replacement, a structural engineer was hired and in 2012 the Duportail board of directors hired Highline Construction of Christiana, Lancaster County to make significant repairs!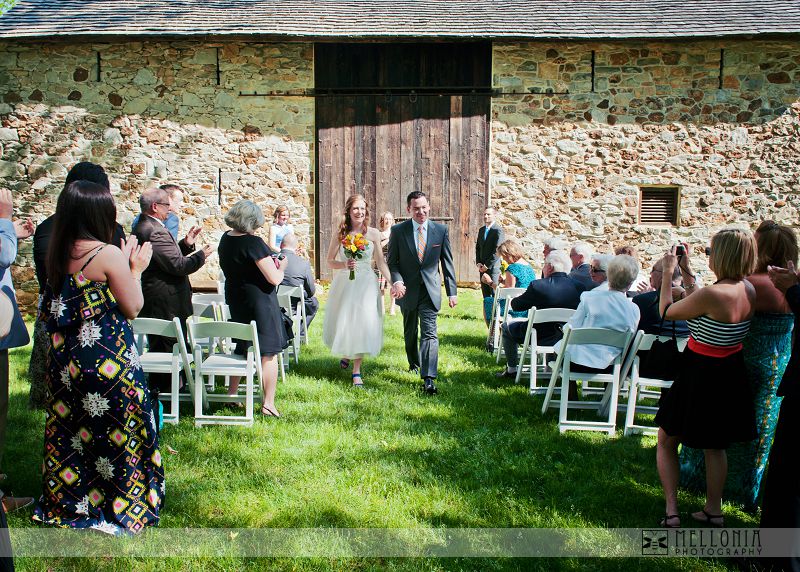 On the exterior of the barn, the doors were replaced using old wood more characteristic of the original design, as well as iron hardware dating to the 18th century. Finally, the roof was replaced with extra-thick cedar shingles that should last for decades. The barn is now available for tours on a limited basis.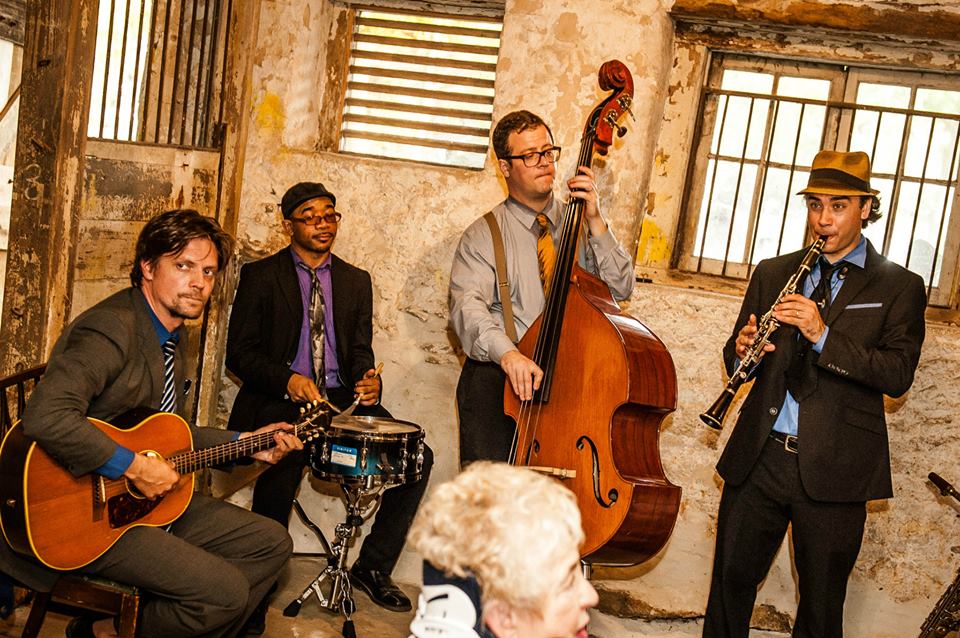 Photo credit: McShea Photography
Both Duportail House and the Federal Barn are listed on the National Register of Historic Places.
The results are stunning!  The Federal Barn at Duportail House is now used as a beautiful back drop for outdoor rustic wedding ceremonies and incredible photo ops and inside for cocktails and wedding ceremonies!
Photo credit: McShea Photography