Are you in the planning stages of your wedding and want to do something more fun and trendy than traditional?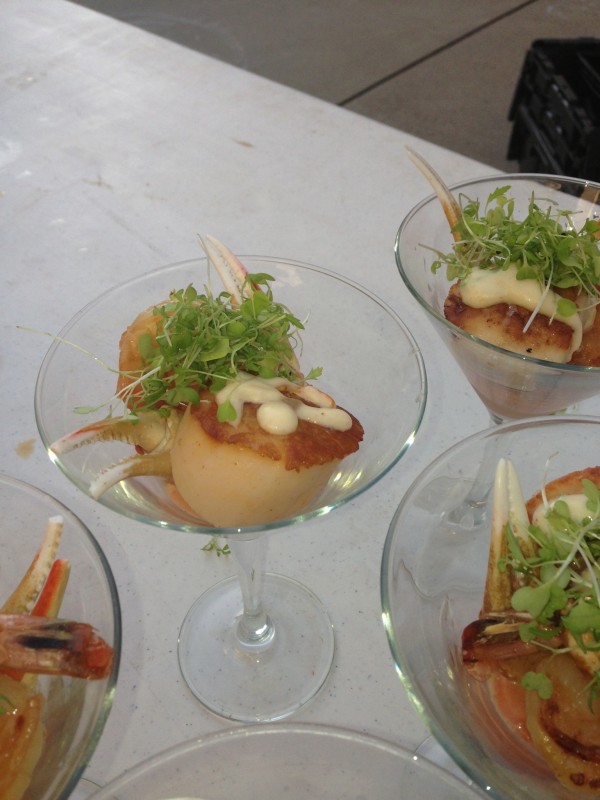 Photo credit: Sage Catering
The newest and most exciting trend in the wedding world is smaller, more intimate cocktail receptions.
Cocktail style wedding receptions are a great way to plan an event that has few traditional "rules," provides a variety of menu items for your guests to enjoy and is generally more laid back for everyone! Since there is no assigned seating, you and your guests will love mingling with friends and family and have the luxury of sampling the fare between conversations.
Start by choosing a caterer who shares your vision, has experience planning and executing cocktail style weddings, and can help you create a menu that will WOW your guests.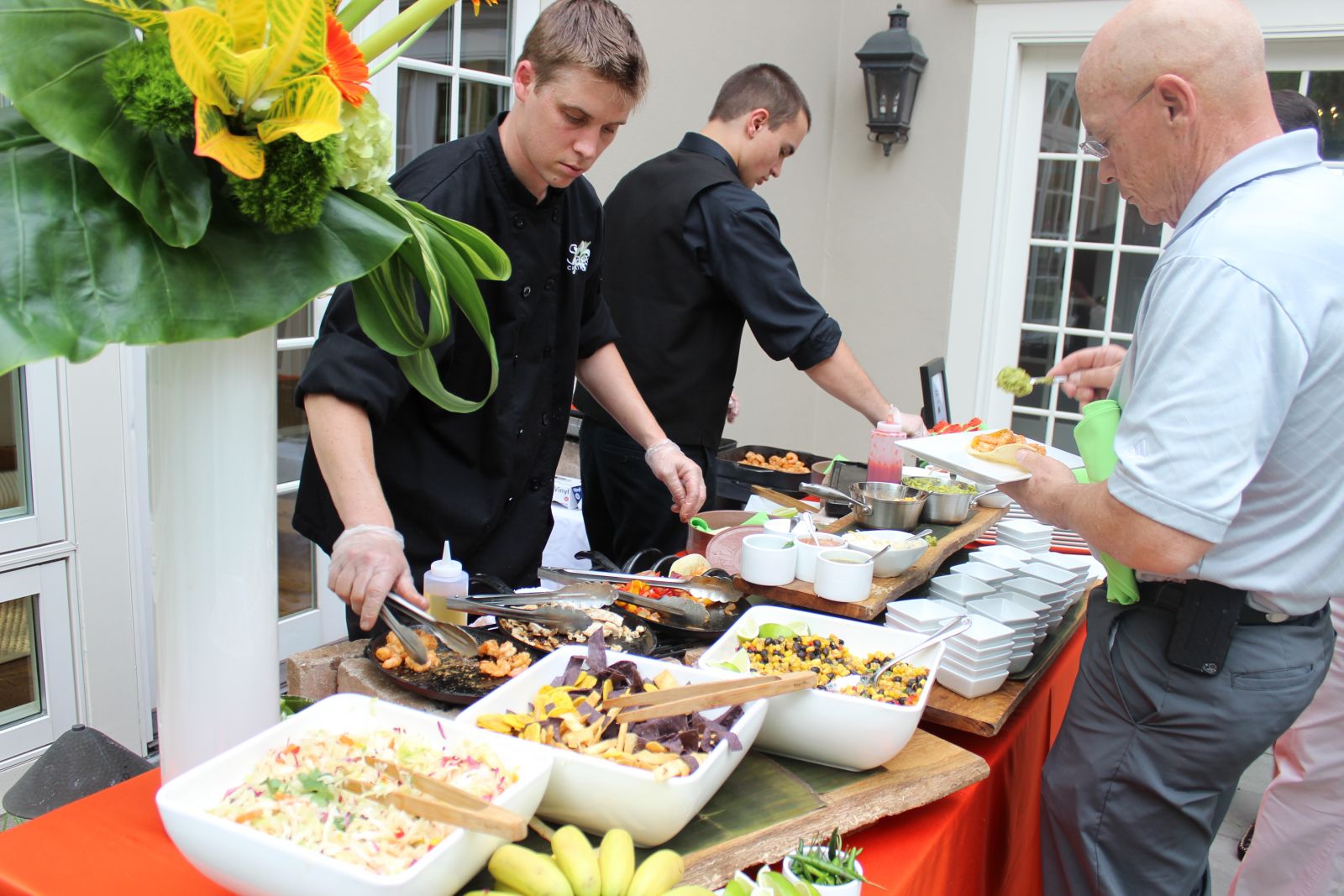 Photo credit: Sage Catering
It is important to let your guests know what to expect. You can simply add this to your invitation, "Cocktail Reception to Follow Ceremony."
You may want to have the event a little earlier than a traditional 8 p.m. seated meal type of reception. Start the event at 5-6 p.m. and keep it going until 8 p.m. Three to fours hours is plenty for this type of event.
Having both passed hors d'oeuvres and stationary displays is a good idea. Selecting a seasonal mix of warm and room temperature items for your passed hors d'oeuvres is good along with a nice variety of meat, seafood and vegetarian options. Some of our favorite passed hors d' oeuvres include Crab Cakes with a Lemon Aioli (pictured below), Chili Rubbed Shrimp with a Barbeque Hollandaise, Banh Mi, and our signature Gorgonzola and Fig Tarts. Pigs In A Blanket is something that we love and our clients can't get enough of. We can easily customize passed hors d'oeuvres to suit any focus or theme for the event too!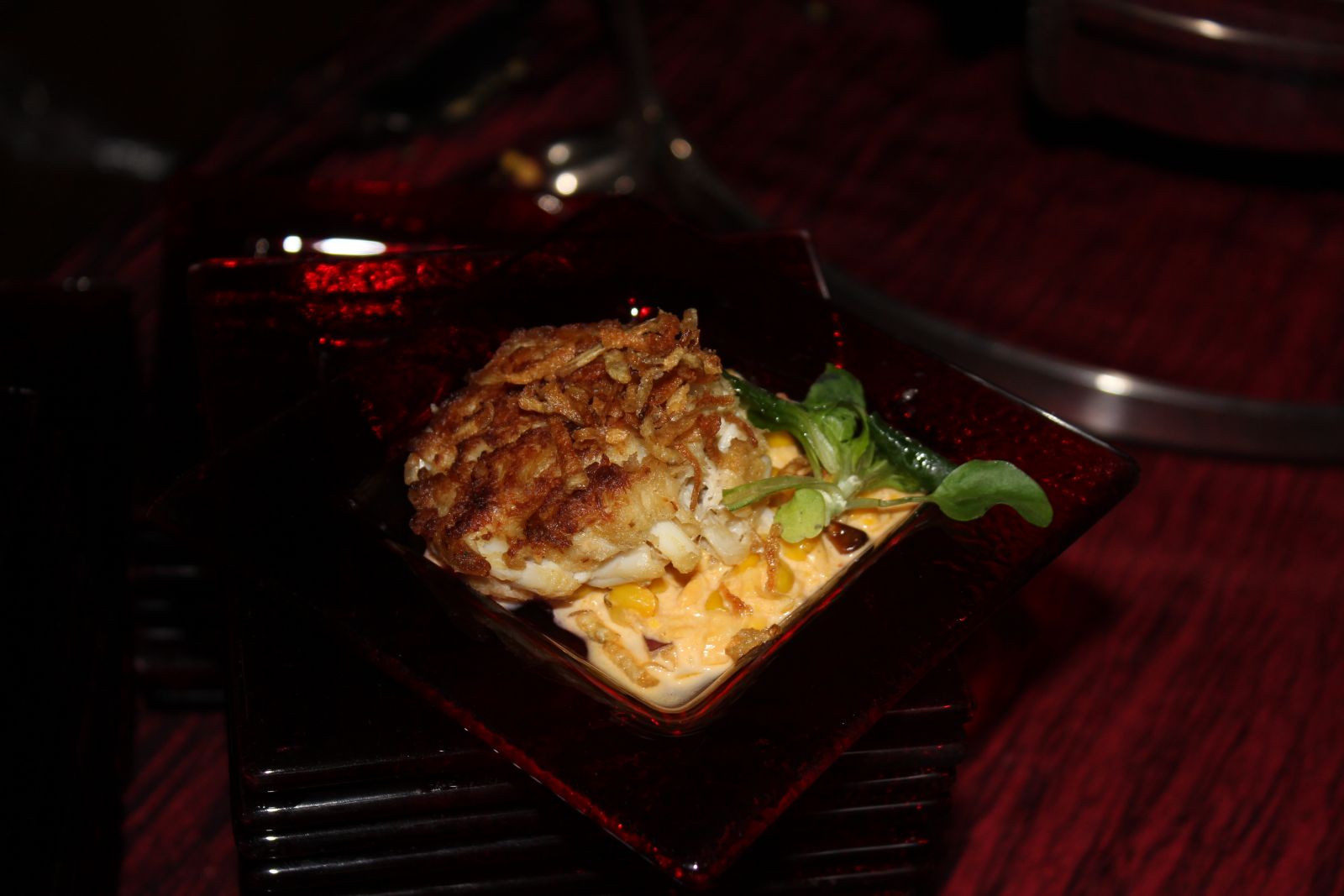 Photo credit: Sage Catering
While your guests are enjoying their favorite libations from the bar, this will offer something more substantial than the colorful crudités display.
You can easily make this a themed type of event. Décor and menu can match up to create any type of event that you like. From French Bistro wedding theme, with French Onion Soup hors d'oeurves (YES, they are on our menu!), a classic French cocktail like a Kir Royale or a French 75 and Eiffel Tower cupcakes to a beach theme, with a fresh Sushi or Raw Bar, different types of Jamaican Jerk, Shrimp Bisque Shooters and a plethora of cocktails to choose from, the possibilities are really endless!
It is easy to take small plates and stationary displays to incorporate into a "Taste of Philly" wedding theme, or "Dine Around the World." The following menu items are some of our most popular and favorites for cocktail style wedding receptions.
Signature Braised Short Ribs in a Burgundy Sauce served over our famous Gratin Potatoes topped with watercress is a popular pick. For a "Taste of Philly" station, you could choose our Philly Cheesesteak with Wiz and Pork with Provolone on an Amoroso Roll. Add a side of fried onions and handmade kettle chips and your guests will feel like they are in South Philly. Another popular selection is our Martini Bar. Choose White Cheddar and Brie Mac and Cheese and add your favorite topping choice: Beef Burgundy, Pulled Pork, Seafood Newburg and Vegetarian Chili to name a few.
Most of our small plate dishes are fork friendly and easy to eat while standing and talking or leaning on a cocktail table. Since we are a custom caterer, it is fun and easy to discuss a variety of menu selections and create a truly unique experience.
Photo credit: Sage Catering
Talk to your caterer and express your ideas. Come up with some ideas that are unique and fun. Together, you will create a wedding that is unique to you, because in the end that is what it is all about.