Enjoy the latest refreshing summer trend, the pairing of popsicles and Prosecco from10 a.m.-4 p.m. at FranksWine, 1206 N. Union St., Wilmington, Delaware.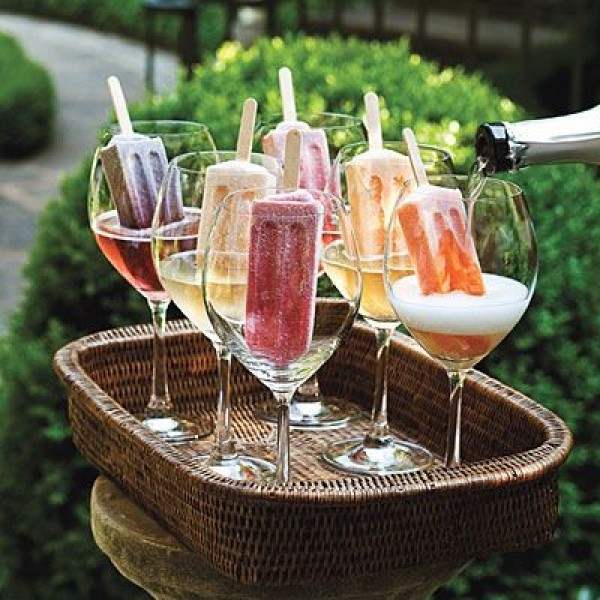 Fruit popsicles add a burst of flavor to your glass of celebratory Prosecco--the perfect treat for summer wedding receptions in the Tri-State area.
In addition, there will be several wine pairings at FranksWine featuring a layout of cheeses, pâté, charcuterie, spreads, flatbreads and crostini from the store's DiBruno Bros section! It is an excellent opportunity to test out which wines to serve at your upcoming wedding.
Finally, to commemorate the year the store opened in 1986 and Independence Day, FranksWine has extended to its customers a discount of 28 percent off all wine for its 28 years in business; a discount on its entire inventory of wine priced at $19.86 per bottle or higher. FranksWine offers beverage services for weddings, special occasions and business events in the Tri-State area.