Tomasello Winery's 12,000 square foot state-of-the-art wedding and event venue in South Jersey will celebrate its grand opening in late April 2015 following construction that began in 2014.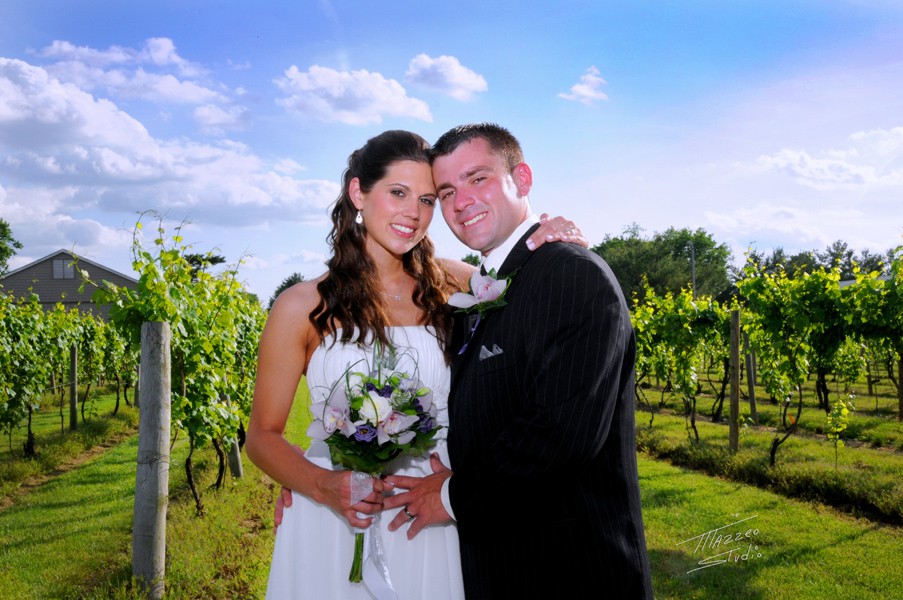 Photo credit: Mazzeo Studios/Tomasello Winery
Foremost among its amenities is its exclusivity. In other words, Tomasello Winery chooses to host only one event per day, fully dedicating their staff solely to that event.
"Our new banquet facility will allow us to focus only on your event, which means a bride never has to worry about meeting another bride in the bathroom; she has our banquet room and entire facility to herself," said Charlie Tomasello. 
A wedding or event at Tomasello Winery will now move through three distinct spaces beginning in the elegant Vintner's Room for hors d'oeuvres, food stations, bubbly, wine and cocktails. Next, it progresses to the Main Dining room with its cathedral ceiling, crystal chandeliers and sconces that open to scalloped drapes. Then, guests can dance the night away in the Crystal Ballroom's 800 square foot hardwood dance floor, decorated in Louis XIV style. Imagine 14 foot ceilings, crystal chandeliers, mirrored French doors with half round transoms and elegant draperies with custom light features; the ideal atmosphere to celebrate.
Couples may also have their wedding ceremony in the Tomasello vineyard at the Vineyard Veranda Pergola—romantic yet rustic. In addition, the bride and her party will appreciate Tomasello's Bridal Suite with separate bridal changing room and private bathroom.
Based in Hammonton, New Jersey, Tomasello Winery offers an unparalleled history, as a third generation family-owned winery with Jack and Charlie Tomasello at the helm. It is hailed as the state's largest vintner and maker of internationally acclaimed wines. Tomasello's Hammonton headquarters' excellent catering and banquet facility makes an excellent choice for engaged couples looking for a South Jersey wedding ceremony and reception venue.