Some overall tips for a healthier, happier bride to be!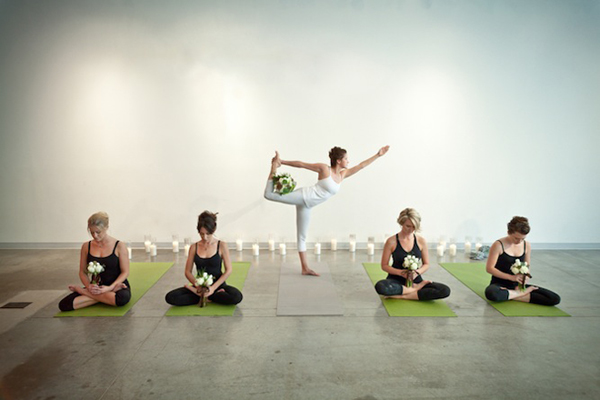 Every bride wants that flawless, jaw-dropping wedding, but the more you stress about all the planning, the less you focus on what truely matters, your health and hapiness (which hopefully includes your groom!).
Here are a few tips leading up to your wedding that will not only make you look radient, but help you feel that way too!
Drink Plenty of WATER!
At least 6 months prior to the wedding, make sure you are staying hydrated, no matter what time of the year it is. Just about everyone I know drinks far less water than they should be, and substituing iced tea or juice, can actually dehydrate you further! A helpful tip I learned from a friend- Adding some fruits to a pitcher of water will not only enhance the flavor, but add some extra vitamins/detox agents as well! (One of my favorite combos is lemon slices, cucumber, and mint leaves
Citrus, berries, even herbs are added for different flavor combinations! Just let it infuse in the water overnight (no longer than 48 hours as the fruit can spoil) and drink away!
Staying hydrated not only keeps your skin radient, it makes your eyes sparkle, and flushes your organs of toxins. This on top of making sure to eat a lot of VEGGIES and FRUIT will help you look and feel your best from the inside, out!
Take Care of Your Skin!
About 6 months+ before the wedding, talk to an esthetician to find the perfect skin care routine for you, and STICK TO IT! We do not reccomend changing or trying any new products within 2 months of the wedding, just in case there are any reactions to ingredients. It's always a good idea to try cruelty free and organic labels with natural ingredients to lessen the chances of harsh reactions. Once you find what works for you, keep up that routine, and that goes for your entire body, not just your face!
Have a Trial Run With Your Beauty Vendors!
This does not just mean hair & makeup! You should do a test run with all the vendors you're considering before booking them. This includes mani-pedis, hair color, spray tans, facials, waxing, etc. You do not want to get get caught up trying to scrub off an "oompa loompa tan" two days before your wedding! I typically suggest 3-6 months in advance to start scheduling your trial apointments. Since most beauty vendors are art minded, bring pictures to your trials to show them what you're looking to achieve, and what your wedding will look like. Once you're happy with the vendors, book your wedding services early to have less to worry about closer to the day.
Image from the movie "Bride Wars" (I highly suggest watching it while planning to get a few good laughs)
Get Those Pearly Whites!
"When it comes to that picture-perfect wedding day smile, teeth bleaching can be a plus. But the American Academy of Cosmetic Dentistry says always see your dentist before choosing an over-the-counter product since some may irritate gums and lips, and cause swelling. To help whiten teeth naturally, they recommend eating raw veggies such as carrots and celery, which can help remove surface stains, or rubbing teeth with strawberries or lemons -- both natural whiteners -- and then rinsing with cool water." -Colette Bouchez from a WebMD feature
You should also avoid drinking coffee, dark sodas, and red wine in the weeks leading up to your wedding to reduce teeth stains.
KEEP FIT!
Staying active prior to the wedding will not only help relieve stress, and keep you focused on tasks, it will tone and define you into one hot bride! My personal favorite are my yoga classes. They calm my racing mind, and strengthen my core and flexibility. Everyone has busy schedules, especially when wedding planning. If you make the time for yourself, (even if its just a quick 20 minute follow along youtube video in the morning), you will notice results and have much more energy to accomplish your extra long to-do list!
You could even enlist your maids to join a class with you for support!
Trust In Your Beauty Professionals!
Since you have chosen and communicated with your vendors carefully, trust that we will make you look your best and how you envisioned yourself walking down that aisle. A wedding vendor is only as good as their reviews from REAL brides, so do your research! We are there to prevent stress and help you relax and take in the day, as every bride should.
Here are a few beauty vendors (other than True Beauty Marks of course!) that we recommend around the Bucks County/ Philadelphia region:
Hair Cut/Color & Waxing- RIAH Hair Studio Furlong, PA
Spray Tans- SunBoat Tans Southampton, PA
Teeth Whitening- Dr. Paul Schnupp Jr., D.D.S Family Dentistry Dublin, PA
Yoga/Fitness Studio- MoonDog Yoga Quakertown, PA