Today we'll be taking a venue walkthrough of the lovely Sand Castle Winery located in Erwinna, PA and our tour guide is Sand Castle's event planner Erin MacGirr! Enjoy: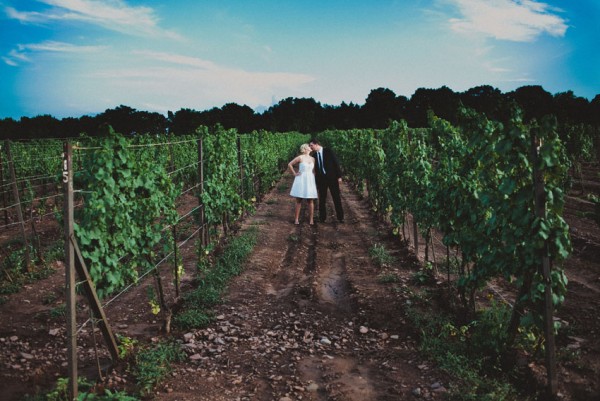 UPDATED ON MAR 18 2016 BY JESSICA · at Wedding Lovely
TELL US A BIT ABOUT YOUR VENUE.
Sand Castle Winery offers a supreme experience for weddings and receptions of any size. Estate crafted wines satiate the palate and lush vineyards, magnificent sunsets and clear, starlit skies provide unforgettable backdrop for your special day. Sand Castle Winery offers more than just a beautiful location to have your wedding. Selecting Sand Castle Winery for your special day means a unique and memorable experience unmatched by any other Pennsylvania winery. You'll find exactly what your looking for to make your dream wedding a reality. Our lovely Upstairs Art Gallery offers impeccable views of the vineyard, Delaware River and rolling hills of Buck County. The Gallery is comprised of beautiful pieces from both local and international artists. The Vineyard Pavilion consists of a romantic tent that offers the appeal of an indoor/outdoor event surround by the vineyard. Perched high on the riverbank, guests can enjoy the elegant views in comfort.
See more after the cut!

WHAT MAKES YOUR BUSINESS UNIQUE?
Sand Castle is not just a typical wedding venue, because we are a winery as well. We offer four different types of wine to have for the evening in all of our wedding packages, so that guests can indulge in everything the winery has to offer. The beautiful setting here right along the river, overlooking the mountains is something you don't see everywhere. We are able to make the experience that is truly one to remember.
DO YOU TARGET ANY PARTICULAR NICHE?
We cater to many couples who are looking to have a unique, relaxed venue setting. Each of our three event spaces have very different ambiances, from classic, to modern even rustic. We never host more than one event at any time, so that each wedding is special and one of a kind.
WHAT'S YOUR FAVORITE PART OF THE JOB?
It's always such an amazing feeling the day of each wedding to see how everything has come together and to see the bride and groom so happy and in love. Working with great people is always very rewarding.
HOW DO YOU HELP COUPLES CUSTOMIZE THEIR WEDDINGS?
When couples are looking for creative or different ideas, I always try to encourage them to tie the winery setting into their wedding vision. Whether it be incorporating corks or wine bottles into the décor, using wine barrels as props, or setting up a special wine tasting station for guests to learn about the wine and how to pair it with different foods. It makes the whole experience more fun and gives it an ideal theme.
DO YOU HAVE ANY FUNNY STORIES ABOUT A PAST WEDDING OR EVENT?
One time a bride stole the microphone out of her DJ's hand and called all of her single lady friends up to the dance floor one by one for the bouquet toss. Some people got a big kick out of it, but I don't know how the ladies who were called out for being single felt about it!
WHAT'S THE BIGGEST LESSON YOU'VE LEARNED?
I have learned to always make sure to check that everything is working and in order the day before each event. The last thing you would want to happen is to find out the day of a wedding that a piece of equipment or lighting is not working or that anything is missing for the set up. Being proactive is key and usually allows for everything to run much smoother in the long run.

ANY TIPS FOR BRIDES ON THE HUNT FOR A VENUE?
Always go with your instinct when choosing a venue. You may have had one vision in mind, but your mind can always change once you start shopping around. When you find the right place you just know. Make sure it is somewhere that is a good fit for you, not what one of your friends or family members wants. This is your day and it should be a day filled with wonderful memories that you'll never forget.
Thanks Erin ! For more information about Sand Castle Winery, please visit their WeddingLovely Vendor Guide profile or head straight to their website.