One of the most important steps in selecting your wedding band is to watch them perform live before you book them. Many bands entertain at local clubs, hold weekly residencies, and offer invitational opportunities for couples to see them play.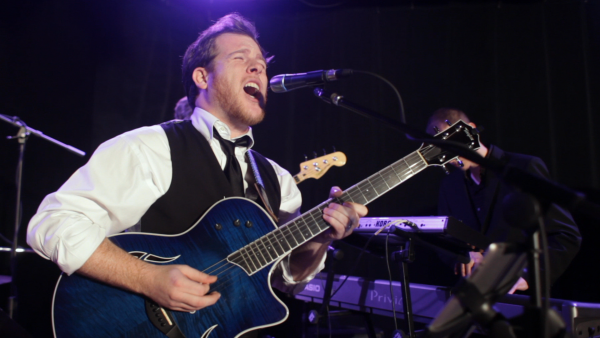 This Sunday, July 12th, Jon Ardito Entertainment and Soul City Shakedown will be hosting a free performance for brides, grooms, friends, and families at Vesper in downtown Philadelphia. The event will consist of an hour long set including classics, pop hits, and an array of styles. The goal is to show brides and grooms some variety, and essentially take them through an abbreviated version of their wedding reception, starting with dinner music and moving into more upbeat dance songs.
Spend your Sunday Funday with us at Vesper, a prohibition era themed club in Philaelphia's Rittenhouse district. Enjoy a classic cocktail and sample the delicious menu while watching a WeddingWire rated dance band entertain you. Guests will all have a chance to speak with band leader, Jon Ardito after the performance. Details below:
Address: 223 S. Sydenham St, Philadelphia PA 19102
Date/Time: July 12, 2016 @ 3:30
Cost: FREE
RSVP: booking@jaelive.com
Website: www.JAElive.com
Searching for the perfect Philadelphia wedding or event venue? Click here! Searching for event professionals? Click here!