Why do we love playing wedding receptions and parties?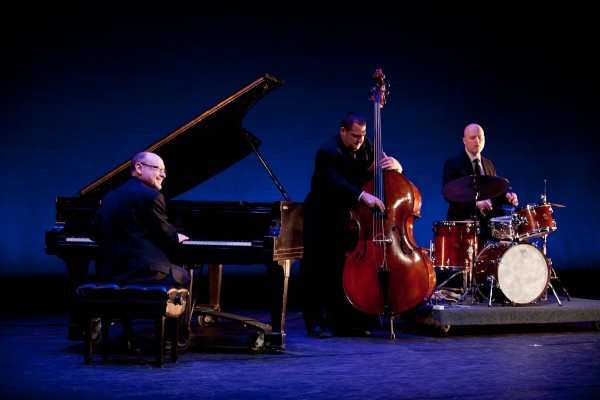 Most people only hire a live band a few times in their life, for a wedding or a big anniversary. Why book live musicians? Because it makes a party special and unforgettable. Something exciting happens when real people make real music that is vibrant, alive, and not virtual. A party becomes an event. An event becomes a once in a lifetime experience. A live singer reaches the emotional core of a song and touches everyone in the room. A live drummer makes rhythms that are compelling to the dancers. A live group of musicians meld into a band and the dancers on the floor hear it and feel it and become part of the band. There is an energy feedback loop from the band to the guests back to the band back to the guests. You get excited-We get inspired-You sense the vitality of the moment and we know you are with us.
Or you could hire one guy with a laptop to play recorded music that will always sound the same no matter what you and your guests feel. The same music the same way that all of the DJs play for every gathering that you and your friends have heard hundreds of times. Special? No, Loud? Probably. Soulful? Why would it be? Special? How could it be? So there it is. Real people at a real event that is special and unforgettable--or virtual music from a box and a screen. The choice is yours for your Philadelphia wedding.