Think a big wedding bash might not be for you? Believe it or not, you're not alone! These days, many couples are choosing to forego a large celebration in favor of a more intimate wedding day spent with only their closest loved ones.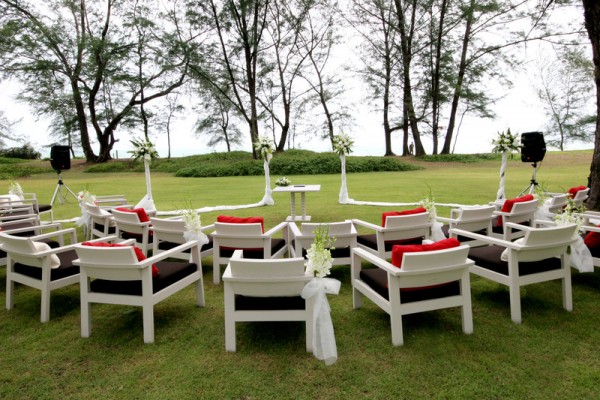 Typically including only 75 guests or fewer, these intimate weddings are often more personal than the alternative and can have many advantages, such as:
Save money. If you're working with a tight budget, one of the best ways to bring down the cost of your walk down the aisle is to shave a few inches off your guest list. One of the most expensive bills you'll pay on your wedding day is for catering, the cost of which is determined using a head count of those to be fed. The fewer guests you have in attendance, the more manageable the cost will be. This reduced price will also carry to other aspects of the wedding: you'll need fewer tables, fewer centerpieces, fewer linens, etc. and you'll save on the bar, too.


More venue options. A big wedding needs a big venue. Deciding to go the smaller route can actually mean a lot more flexibility when it's time to choose a location for your ceremony and reception. It can also open the door to a whole host of less conventional event space options such as art galleries, museums, restaurants, private gardens, or even a yacht. If you're afraid having a small wedding might limit you to small venues, don't worry: many Baltimore venues that normally host larger weddings also have smaller spaces available for intimate celebrations. It never hurts to ask!


Include your guests. One of the best advantages of a small wedding is that it's easy, if you choose, to make your guests part of the ceremony. This is a wonderful way to make the event even more meaningful and memorable for everyone involved and there are so many ways to do it. You could have each guest read a line from a prayer or poem, include them in the wedding procession, or have them stand in a circle around you as you say your vows. You could even have them participate in a tradition called "warming the rings" where the wedding rings are passed from guest to guest before being exchanged by the bride and groom.


More mingling. The reception is the newlywed couple's chance to greet their guests and thank them for sharing this special occasion in their lives. It's also time for the bouquet toss, the first dance, various toasts, the cake cutting, and that catered meal. Between all of these events, many couples find that they only have the opportunity to spend only a few brief minutes with any one of their guests and they often miss out on the meal entirely. A small wedding allows the couple to spend more quality time with their guests, really sharing the experience with them.


Be green. Even though weddings are wonderful, happy occasions, they do take their toll on the environment. According to The Green Bride Guide by Kate Harrison, a typical wedding produces 400 lbs. of garbage and 63 tons of CO2. By opting to have an intimate wedding with fewer attendees, you can help to reduce the carbon footprint created by your big day.


Cut down on stress. Having a smaller wedding doesn't necessarily mean it will be easier to plan, but, in general, coordinating an event for 20 people is a lot less intimidating than coordinating one for 200.You'll also find that the reduced number of guests will offer you more flexibility in the wedding planning process and give you more time to focus on making sure every detail is perfect. Not to mention, your RSVPs will be a piece of cake!
If you think an intimate wedding might be your style, check out these wonderful intimate wedding venues in the Baltimore area: Reynolds Tavern, Tilghman Island Inn, Brampton Inn, Gramercy Mansion Bed & Breakfast, Chase Court, Carroll Mansion, Manor Tavern, William Paca House & Garden