Trunk shows are a staple of the bridal industry. If you are thinking about attending one as you search for the perfect wedding dress, here are a few things you should know.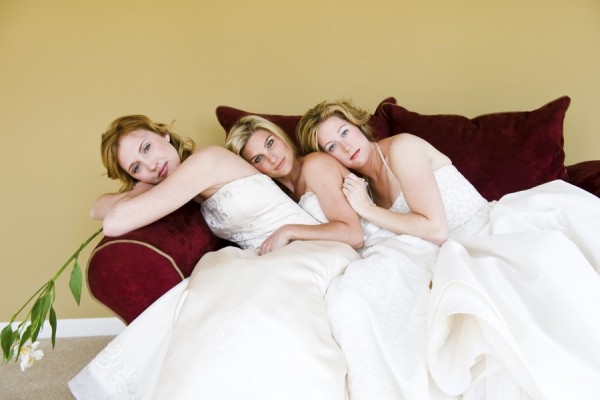 Photo Credit: John Zito Photography
A trunk show is an event where a designer or vendor presents their merchandise directly to consumers. Sometimes these events are arranged at bridal stores or boutiques. These events are so named because merchandise used to be transported in trunks.
A trunk show allows a designer to bring more merchandise than what is regularly carried in a specific boutique. Boutiques usually carry a small sample of lines from multiple designers; a trunk show could allow any one designer to bring their entire line, if they wish, to an event as merchandise.
Trunk shows typically run January through May, and they usually offer discounts on merchandise. It is important to make an appointment, or, at least, call your boutique to find out if you need an appointment if you plan to come in on a day that there's a trunk show. Appointments can fill up fast!
That said, if you have to cancel your appointment, actually call your boutique and cancel the appointment; don't just skip out on it. An appointment that you don't show up to is an appointment that could go to another bride.
Finally, be sure to enjoy yourself! The day you choose your wedding dress is a special day!
Check out 6 Common Mistakes to Avoid When Planning Your Baltimore Wedding!
Searching for the perfect Baltimore wedding or event venue? Click here! Searching for event professionals? Click here!