Garden weddings are the perfect way to celebrate if you enjoy being surrounded by nature with your closest friends and family. If you're planning a garden wedding in Philadelphia this summer and looking for decoration ideas, here are a few of our favorites to inspire you.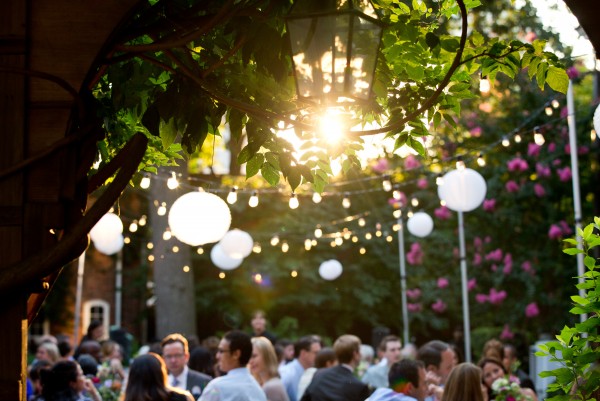 Photo credit: Powel House
Lighting: Light up the event space, especially if the party will be held in the evening or last into the evening, with pretty lights like lanterns and tea lights suspended in hanging jars. Luminaries lighting pathways are a beautiful idea, and there's always classic candles, too.
If you're planning on putting out multiple cocktail tables for your guests to gather around, consider making these tables multi-purpose: by putting a lantern underneath the tablecloth it creates a cool effect of a lighted table, and all it takes is a small light!
Unique Furniture: From hammocks to traditional living room sofas and carpeting to book cases and armoires, furniture—even ladders make great displays for signature drinks, appetizers or a candy station.
Garlands of Fabric Swatches on a String: Not only does it add fun and color to your outdoor décor but these handy swatches can double as a unique guest book. Later they can each be sewn for a memorable quilt.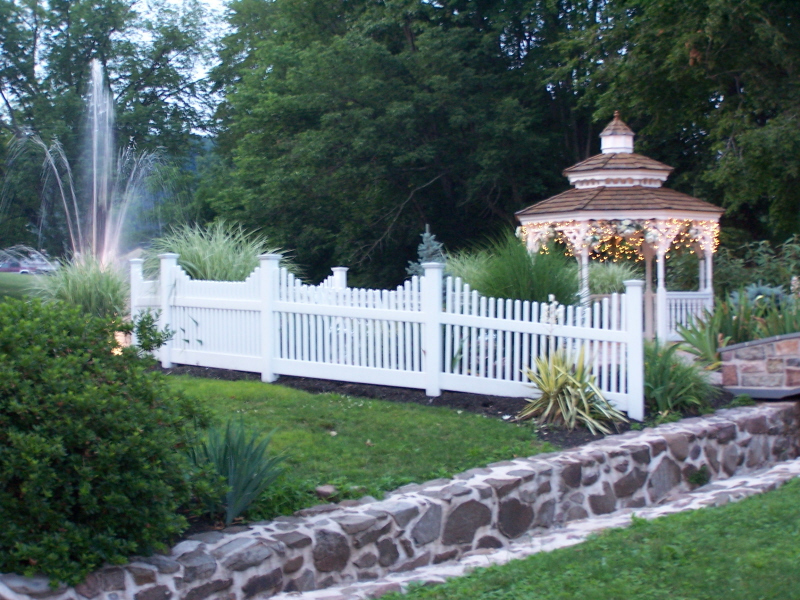 Photo credit: Meredith Manor
Signage: Forget the paper program. Instead, create a timeline of events on wooden signage. Use a sandwich board to direct guests to the reception. Signage for lawn games, thank you notes to guests as they depart—you name it, it adds to the atmosphere.
Pillows: Imagine a super comfortable ceremony for your guests. Place a variety of pillows of a similar shade to match your wedding theme on each chair. It adds more comfort to the standard ceremony chair along with a little pop of color too!
Blankets: Of course you'll have plenty of seating for the ceremony and reception but why not a lounge area too. Imagine placing blankets over rectangular barrels of hay for guests to sit while watching lawn games or sipping on a signature drink?
Firepit: Ever growing in popularity, firepits if permitted at the venue, are ideal because they bring warmth to a chilly night and tend to draw crowds. It's a wonderful excuse to make S'mores too for a late night snack.
Garden wedding venues in the Philadelphia area allow you to be creative and enjoy the serenity of nature. If you're still searching for an outdoor or garden venue, click our link!