One of the most exciting and enjoyable parts of preparing for your Philadelphia wedding is trying on a variety of beautiful gowns. Seeing your reflection in the mirror as you stand on the pedestal wearing that silk organza San Patrick by Pronovias gown and veil makes your upcoming wedding that more real. But where do you begin in finding the right dress?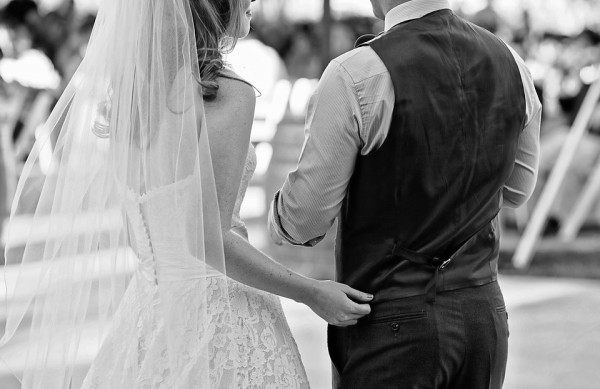 Photo credit: (c) Pixabay
Here are 6 tips for brides planning a trip to a wedding salon for the first time:
1. Make An Appointment. Unlike other kinds of clothes shopping, walk-ins are typically not recommended since gown shopping is so customer service intensive. It involves assistance unlike any shopping experience you ever had. The gowns are heavy and take time to try on and take off. The sales consultant is an incredible resource. They provide suggestions for styles that accentuate your body type, industrial strength bridal clips to envision a true fit and help removing the dresses from the fitting room that don't make the cut. She will also write down the dress maker and style number of gowns you like if deciding among a few.
Call for a time slot during the week, if possible, to ensure a stress-free, less busy environment. Also, ask what time the appointment ends so you don't infringe on another bride's time slot. Make a second appointment, if necessary.
2. Think Venue. Keep your Philadelphia wedding venue in mind when selecting your gown style. A daytime beach wedding compared to a Saturday evening reception at a historic mansion each have a different atmosphere. But remember that ultimately, you are in charge of finding the gown you love.
3. Pre-shop Bridal Magazines. Bring an idea of your gown preferences by scoping out pages in bridal magazines or online. However, be open to suggestions from your sales consultant. He or she is an expert, having fitted numerous brides of varying types.
4. Maintain a Budget. Have a budget in mind to help choose which salons to visit--consignment shops, exclusive salons, the bridal salon at your local department store or the sample rack at a boutique. Set a limit to prevent heartbreak from trying on gowns outside of your budget. Also, budget accordingly for veils and alterations--they don't come free with the dress. Sticking to your budget helps to leave room for other important areas of planning your Philadelphia wedding.
5. Limit Your Entourage. This is really important. Bring a select group--perhaps your mom, sister or maid of honor. Too many people and their differing options can hinder the process rather than help select the right gown.
6. Undergarments and Shoes! Bringing the same height shoes you plan to wear at your wedding because they will give you a better idea how the gown looks and fits. Also, bring a slip or full coverage undergarments. However, many salons offer a strapless bra, if you need one. Some consultants provide incredible customer support with enough distance for privacy while others…not so much. Neither you nor your consultant want to feel uncomfortable so, cover up to avoid awkward moments.
These tips will set you up for an enjoyable and successful gown shopping experience for your Philadelphia wedding.
Check out How and When to Obtain Your Pennsylvania Marriage License!
Searching for incredible Philadelphia wedding and event venues? Click here! Searching for amazing vendors? Click here!