For many brides, the quest for a beautiful wedding gown may be one of the most enjoyable parts of their Philadelphia wedding planning. Here's some insight on couture gowns and the custom fit process.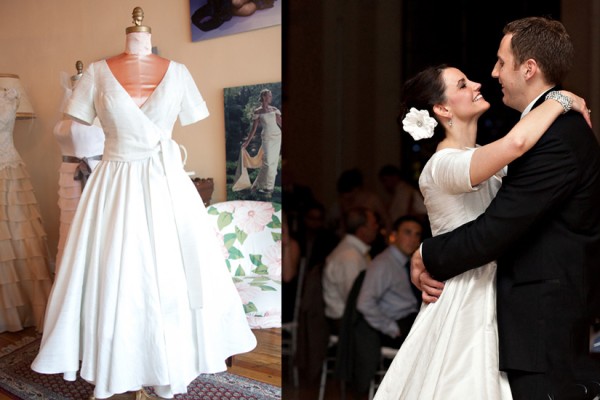 1. How does a bride know that a couture wedding gown is the right option for them?
There are many reasons why a bride would choose a couture gown. The number one reason is that if she is looking for a dress with quality and something different than at retail, a couture gown is just right for her! When purchasing a couture gown it is certain that the gown will be original, hand made, and excellent quality with a custom fit for any body type and personality. A couture gown is created from the bride's own design ideas, which can range from a traditional wedding gown to a non-traditional unique design.
2. What should a bride expect at her first Janice Martin Couture visit since it's different from the standard salon?
The bride should expect a more intimate atmosphere here at Janice Martin Couture compared to a standard salon. During the first visit, Janice and the bride will have a one-on-one consultation in regard to the special day and discuss design ideas as well as fabrics that the bride has in mind for the dress of her dreams for her Philadelphia area wedding.
3. Should she bring anything with her at the appointment?
The bride should wear foundation garments that gives her the look she is aiming for on the day of her Philadelphia area wedding; i.e
Spandex vs. control top panty hose
A corset vs. a pushup bra vs. minimizer bra
A strapless bra vs. pasties/petals
The bride should also bring an open mind and a sense of excitement for the creative process!
Check out Design Your Wedding Gown To Be Perfect in Every Way!
Searching for the perfect Philadelphia wedding or event venue? Click here! Searching for event professionals? Click here!