There are many benefits to taking dance lessons before your wedding besides the obvious short term benefit; you will have an amazing wedding dance that you and your friends and family will remember for a lifetime.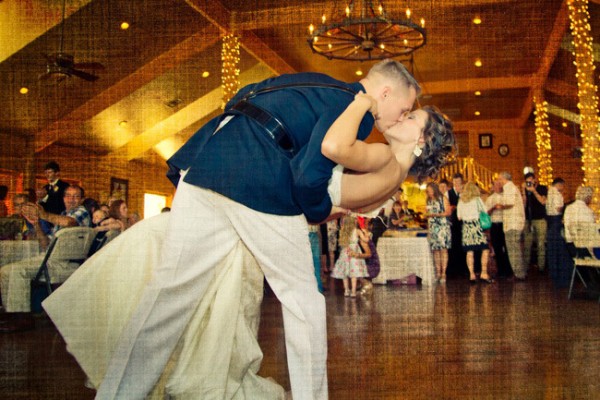 Planning a wedding can be very stressful. The dance lessons force you to take some time out for yourselves and enjoy an evening out with your fiancée while learning a new skill that you will use together socially for the many years to come. When the wedding is over, the band goes home and the flowers wilt. But the dancing is a gift you have given each other that lasts forever.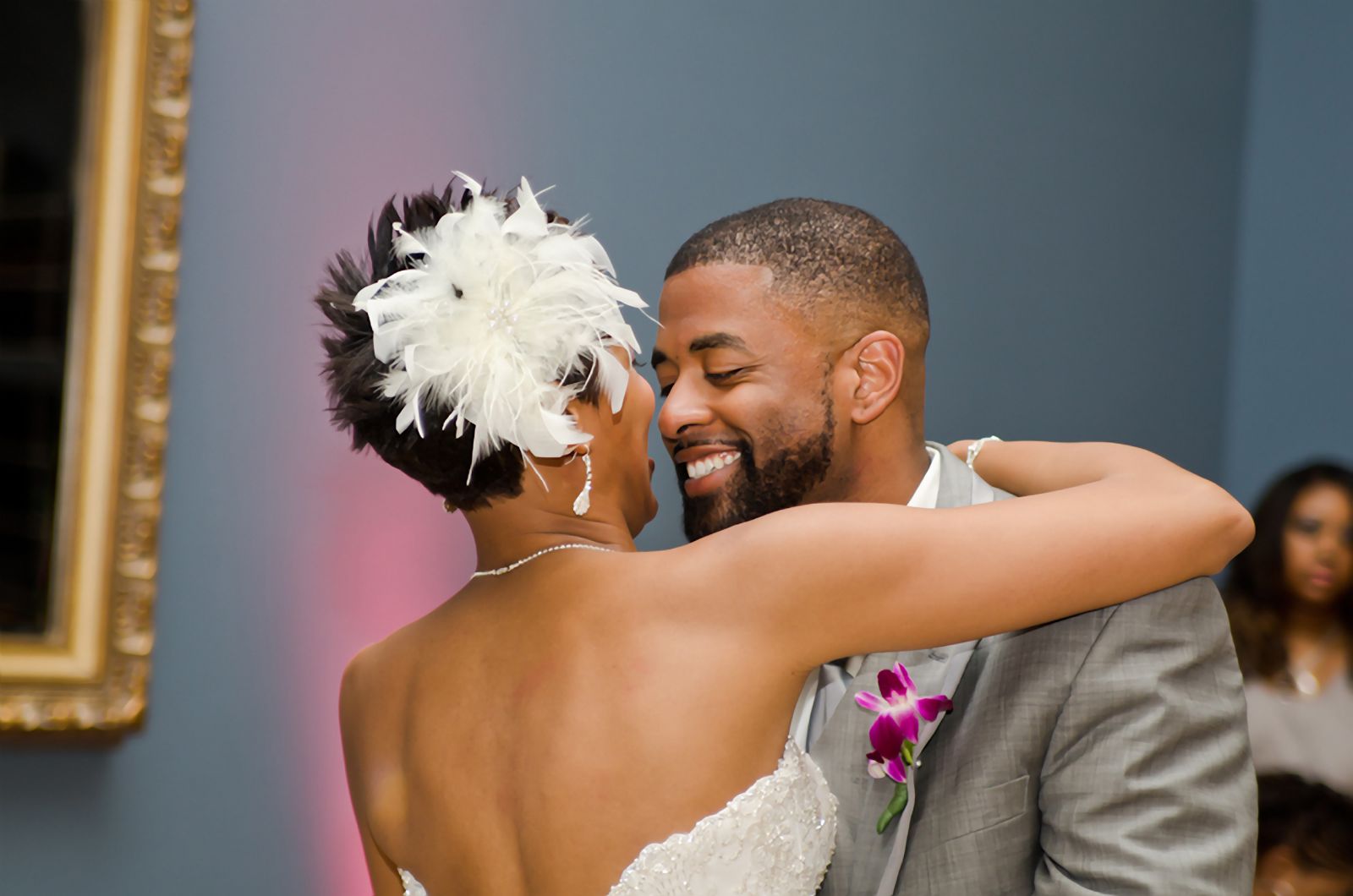 Photo credit: Society Hill Dance Academy
Society Hill Dance Academy has been in business over 11 years and specializes in helping couples prepare for their big day. We recommend that you start your lessons together at least six months before the wedding. Learning how to dance together to the point where you look and feel natural on the floor takes practice.
You can compare dance lessons to learning to speak a foreign language or learning how to play an instrument. I always ask my brides, "If I handed you a saxophone today and said you are going to give a recital on your wedding day, would you feel ready to perform after three lessons? " Think of your dancing in the same way. If you wait too long to get started what should be a fun date night turns into a stressful experience so give yourselves some time to learn.
Today, many of our couples want to choreograph something special for their first dance. Fred and Ginger numbers are always popular. We have taught many couples the choreography to Dirty Dancing's "I had the time of my life" and The Tango from "Scent of a Woman."
We have also choreographed bridal party routines as a surprise for the guests. More often than not, though, our couples will come in with a song that has sentimental value to them and their goal is to look natural on the floor. Either way, our professional instructors at SHDA will be able to help you reach your goals and make your learning experience fun and easy!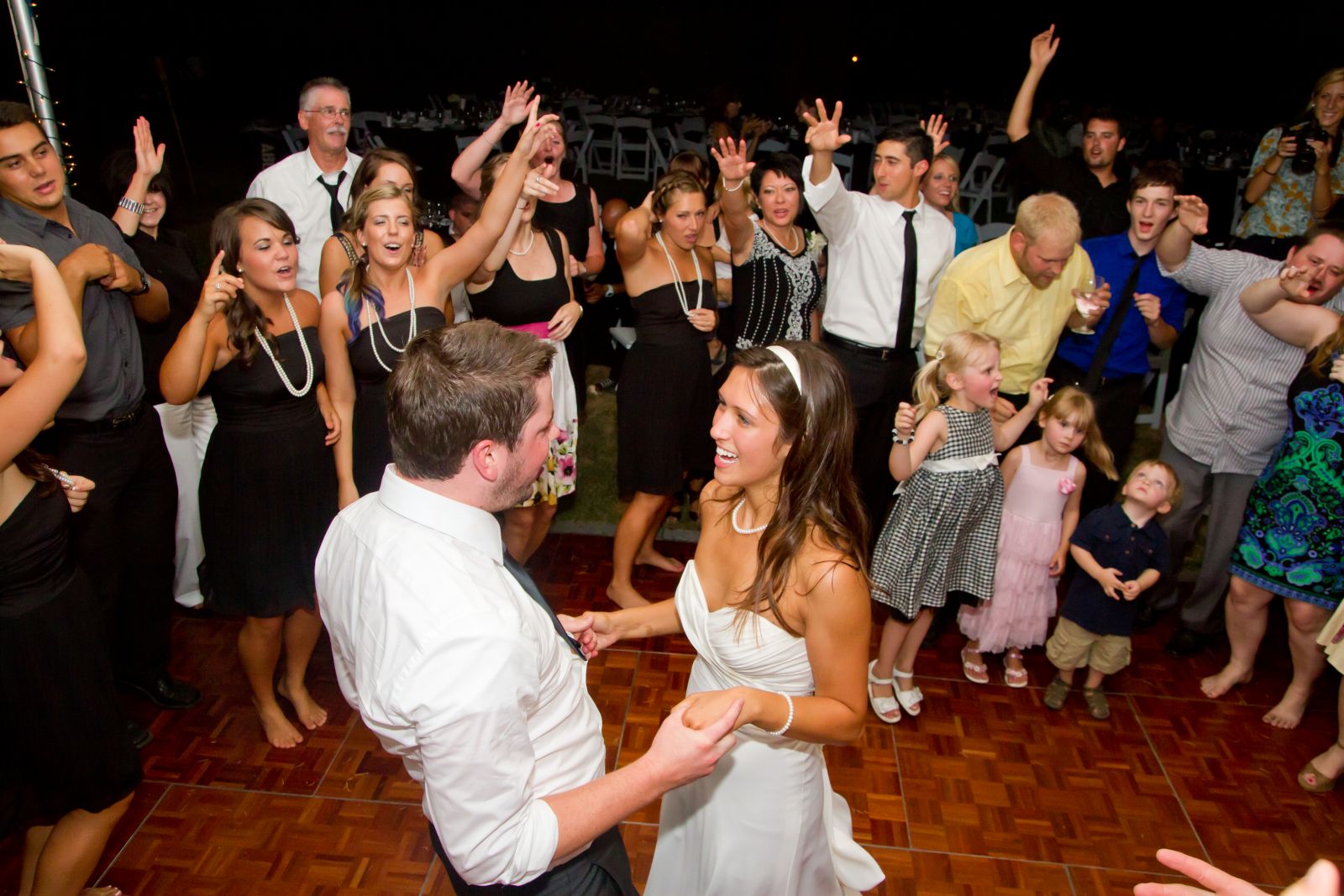 Photo credit: Society Hill Dance Academy
Don't forget about your father daughter dance! Get your dads into the studio and dance with them. It means a lot to them and they want to feel comfortable out there as well.

Some tips: Start early. Remember that your instructor has been dancing for years and your fiancée has not. Be patient with each other and trust that your instructor, with TIME will be able to teach you and your partner to dance together.
Practice! If you only dance on your lessons it will take you much longer to learn. Dancing is about muscle memory and repetition. Practicing can be fun! Move the furniture, open a bottle of wine and enjoy.
Try to remember that no one expects you to be a professional dancer. If you make a mistake, laugh, dance through it and keep going. Dancing is a wonderful way to spend time together as a couple. Partnership dancing forces you to work together as a team and allows you to connect on a level that is much more intimate than your typical day to day interaction. It is a healthy way to express yourself a fun way to meet new people.
And finally -- couples that dance together, stay together! Your first lesson is complimentary. Call the studio today and schedule your first visit. You will walk in and waltz out!
Check out The Top 5 Songs Guaranteed to Bring Wedding Guests on the Dance Floor!
Still searching for the perfect Philadelphia wedding or event venue? Click here! Searching for event professionals? Click here!