In the Greater Philadelphia area, we are fortunate to be part of an active and thriving industry association called NACE, National Association for Catering and Events, a large group of individual wedding and event professionals. Each month, NACE hosts its meeting at a Philadelphia area wedding venue, full of fabulous catering, entertainment and an educational speaker series.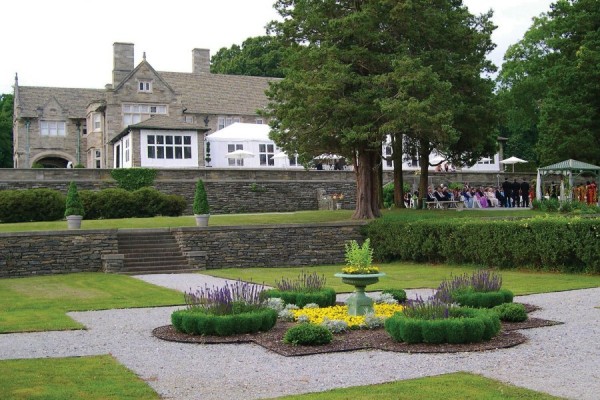 Photo: Greystone Hall/Michael Brun Photography
The May meeting hosted by John Serock Catering celebrated all that Greystone Hall in West Chester offers with one room more stately than the next, many of which featured the glow of a fireplace and intricate wood and stone details. Grand doors in several areas of the house opened to terraces, gardens or stone fountains and the large white tent provided a heated space overlooking lush greenery and elegant statues. The historic English Renaissance style mansion set on a private country landscape is an ideal wedding venue in Chester County.
This meeting's theme focused on pairings, not only seasonal food, wine and beer pairings but working relationships with partners in the industry that are not only reliable but excellent in their role.
Butlered hors d'oeuvres included scallops in an edamame sauce, braised pork belly and other small bites.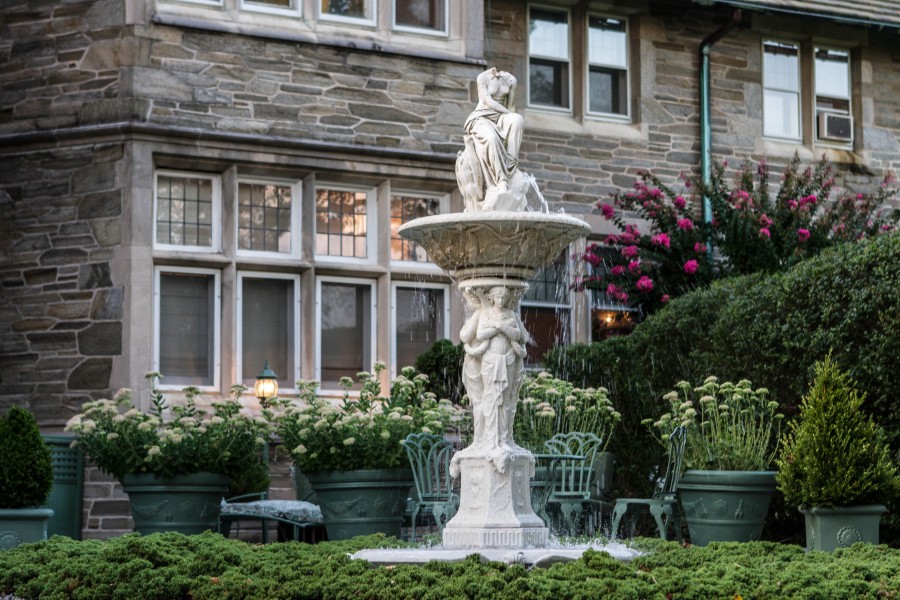 Photo credit: Greystone Hall/Bartlett Pair Photography
In keeping with the pairing theme, each room of three rooms within Greystone Hall featured a station. The first combined Levant Brewing's pale ale with a marinated salmon, shrimp and greens. Next, the library offered crab cakes, pulled pork sliders and cole slaw along with handcrafted small batched spirits by Manatawny Still Works. This paved the way for yet another tapas including prime rib, fingerling potatoes and asparagus paired with Chaddsford Winery reds. Finally, the evening capped off with coffee, and a choice of ricotta fig or chocolate and dark cherry artisanal gelato by Gemelli Artisanal Gelato
The tables were draped with beautiful fabric and napkins from Choice Linens. Entertainment was provided by Signature DJs and the event was captured by Morby Photography and Allure Films.