Cocktail hour transitions the ceremony to the reception and provides an opportunity to relax, socialize and celebrate. Here are some cocktail hour tips as you plan your wedding: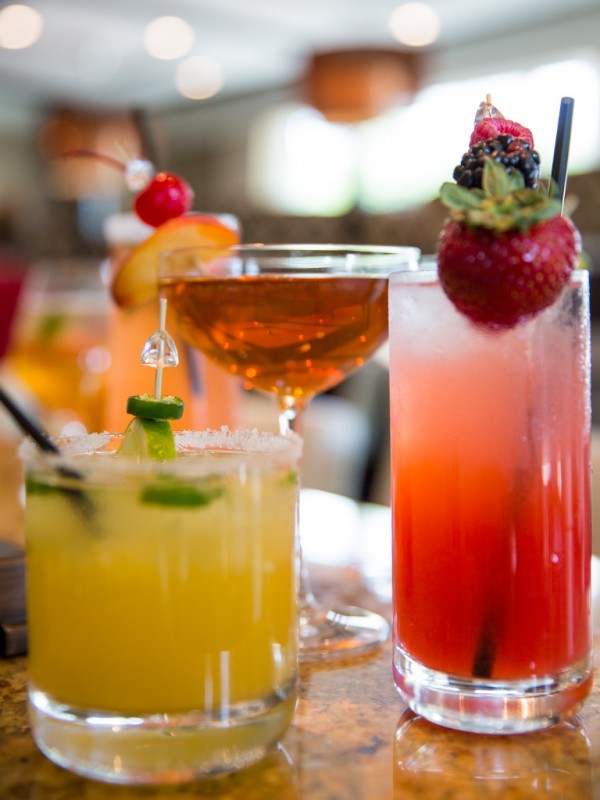 What makes a successful wedding cocktail hour?
Fun cocktails, a variety of passed hors d'oeuvres and comfortable seating like the plush settees and oversized chairs in our Lobby Lounge at Paramour at the Wayne Hotel. They provide a refined atmosphere where you and your guests can relax and enjoy your special day.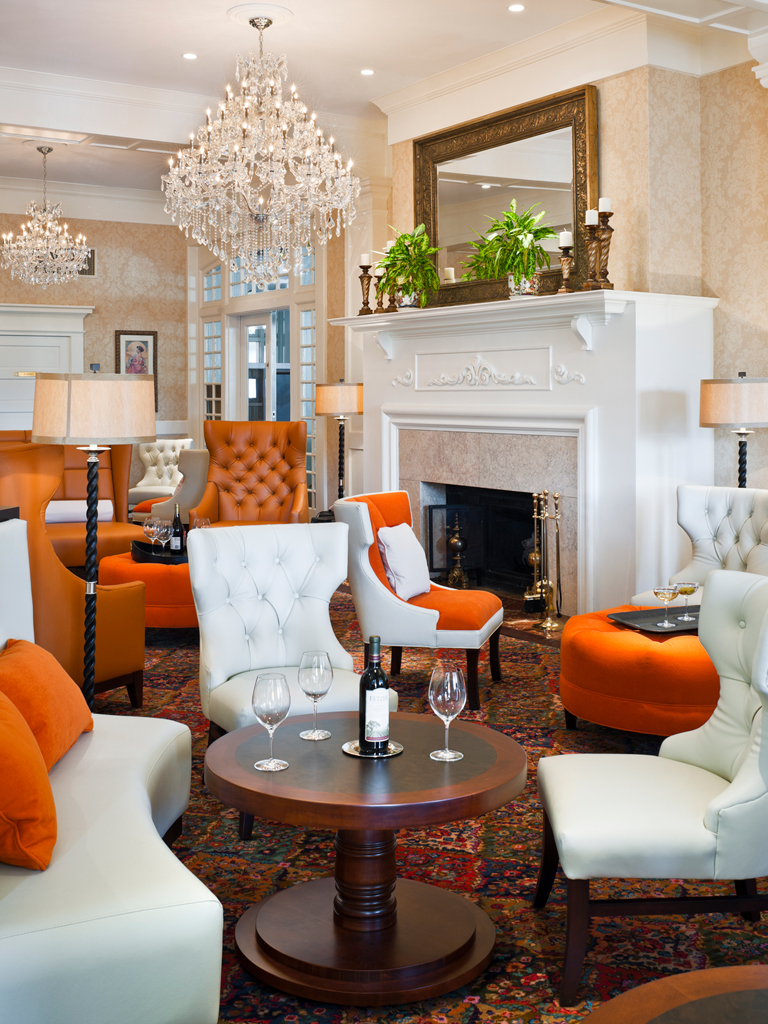 Photo credit: Tom Crane Photography
What types of menu items work best for this section of the wedding reception?
Petite, one or two bite hors d'oeuvres are best. Guests who are mingling and moving around can find it difficult to hold a drink and enjoy a larger plated appetizer. Smaller hors d'oeuvres served with miniature forks are also a nice elegant touch. Our Watermelon Cubes & Goat Cheese and Baked Potato Bites are the epitome of these sorts of hors d'oeuvres.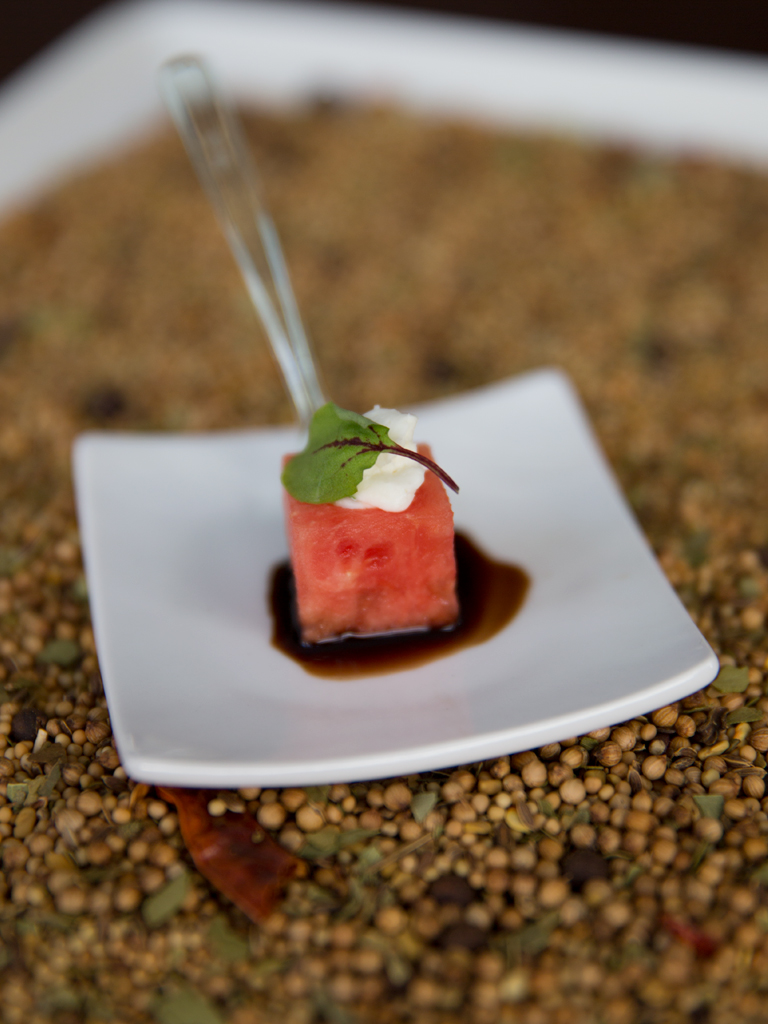 Photo credit: Paramour
What are the latest trends in signature drinks?
Organic and natural ingredients are always in style and infusions are a big hit too, but the latest trend in cocktails is combining craft beer and spirits. Our Strawberry Fields cocktail is a perfect example. Made with cucumber infused vodka, our seasonal draught Saison, lemon juice, fresh mint, and strawberry, it combines natural ingredients, infused liquor and refreshing farmhouse ale for a truly unique cocktail you'd want to call your own.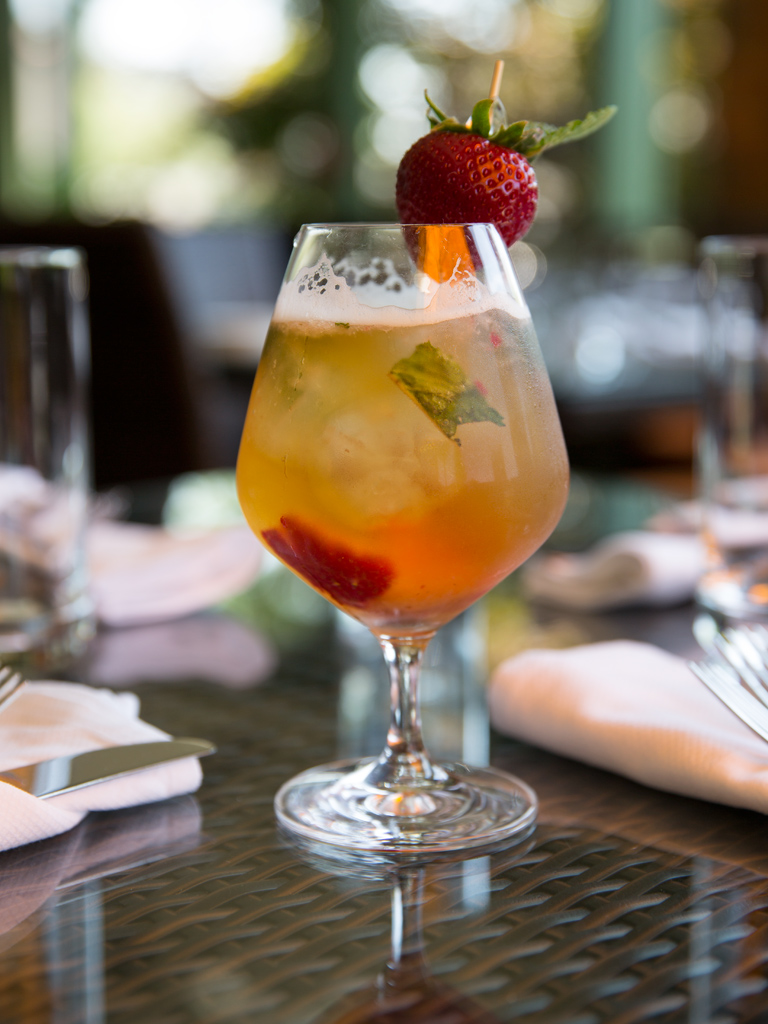 Photo credit: Paramour
What is your favorite cocktail to serve and why?
Any cocktail with fresh creative ingredients and garnishes is the most fun to serve because it allows the bartender to showcase the art of mixology by demonstrating the level of complexity involved in crafting a properly made cocktail.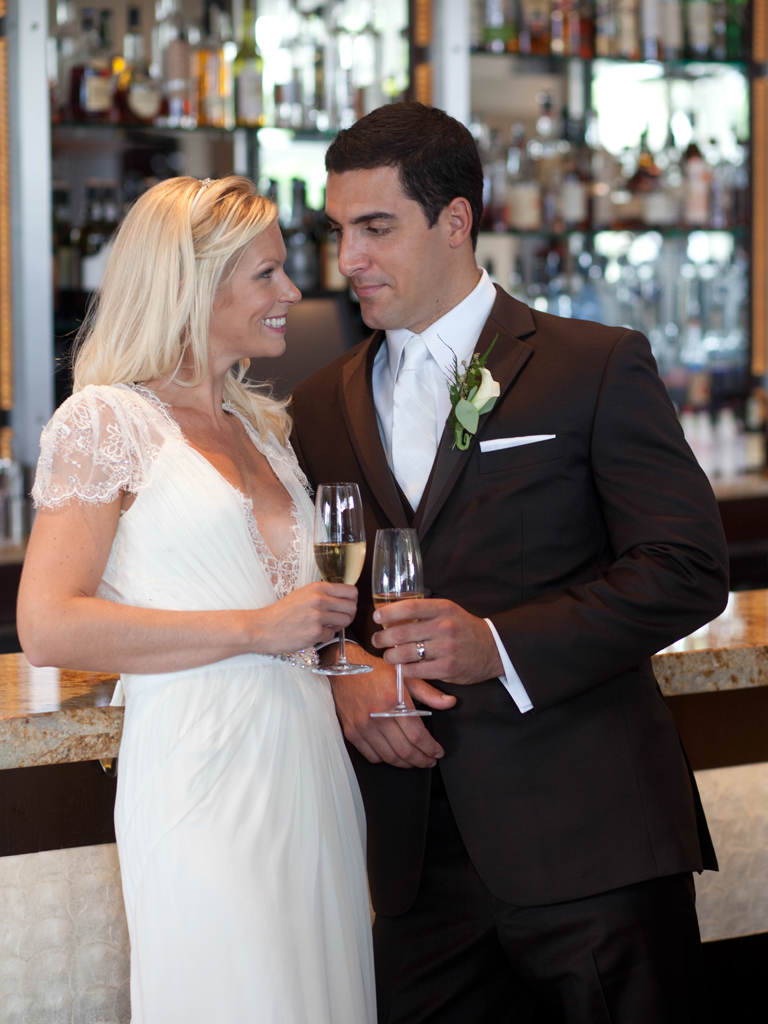 Photo credit: Ryan Lavine Photography
Please contact Paramour's Special Events Sales Manager to plan your special day at our Delaware County restaurant venue. Paramour staff look forward to taking care of every detail so that you can entertain with ease and confidence.
Check out Our Top 5 Favorite Cocktail Ideas For A Winter Wedding!
Still searching for the perfect Philadelphia wedding or event venue? Click here! Searching for event professionals? Click here!