Strawberry season is in full swing in Philadelphia. Imagine a bridal bouquet with vibrant strawberries as the focal point (or an accent piece) for your Philadelphia wedding.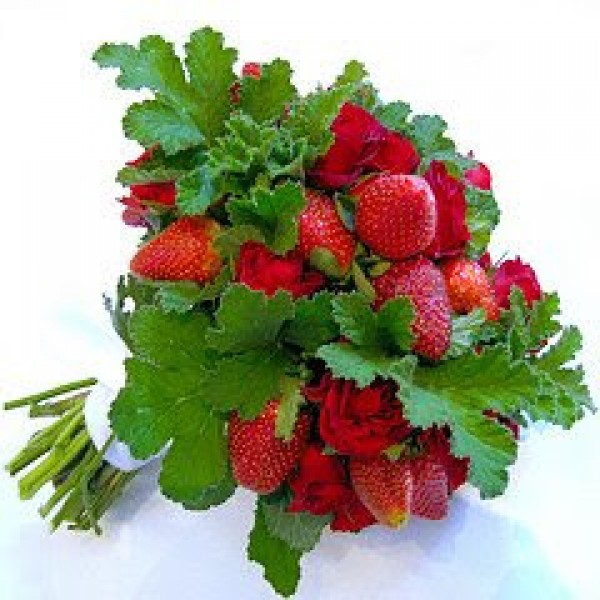 Photo credit: Winter Bride
It can happen and looks surprisingly sophisticated. Add a touch of berries in your floral arrangements at each table. White ceramic vases make the strawberries and greenery pop.
Menu: Your wedding menu is naturally an ideal way to showcase strawberry season. Chilled strawberry soup is unique, tasty and elegant while strawberries in salads complement tart or meaty flavors like spinach, walnuts or gorgonzola. Of course, strawberry shortcake is a summer staple. Also, naked cakes showcasing strawberries between the layers take the strawberry shortcake idea to a grander scale. And what celebration goes without bubbly--make champagne even tastier with a strawberry garnish!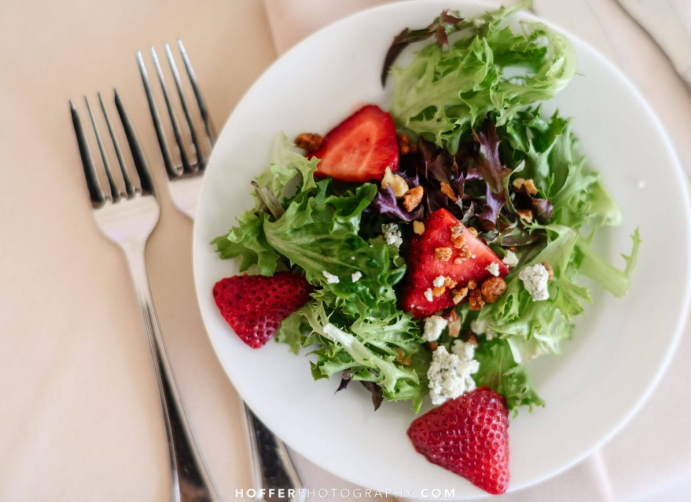 Photo credit: Perfect Setting Catering/Hoffer Photography
Venue: Consider hosting your wedding at a local orchard such as Indian Orchards in Media, Delaware County, featuring 40 acres of orchards. Ask the venue manager how to incorporate strawberries into your wedding. Follow the cues of an expert for fresh ideas from the field and you will create a uniquely inspired event unlike any other. Some ideas include individual jam party favors, strawberry patch picking, freshly baked strawberry rhubarb pies.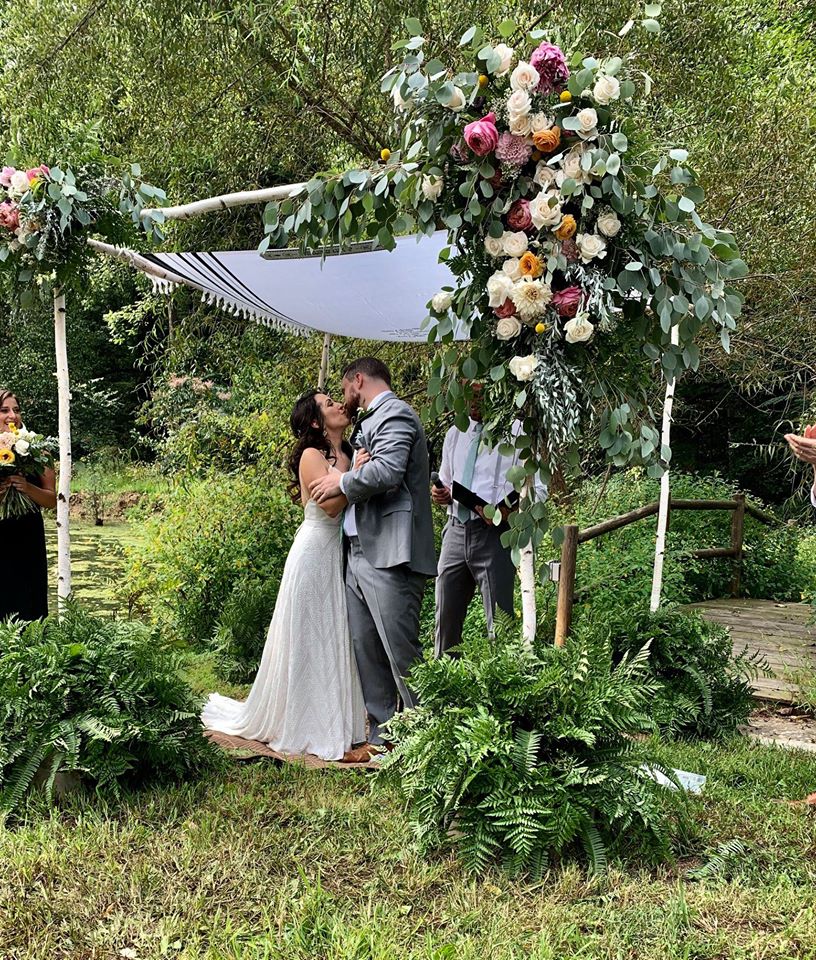 Photo credit: Indian Orchards
Rustic themes: strawberry preserves in glass mason jars make sweet party favors or perhaps pair them with muffins in a small wooden basket. Even better, utilize the half-pint containers from your local orchard with a simple thank you sign sticking out for another party favor idea.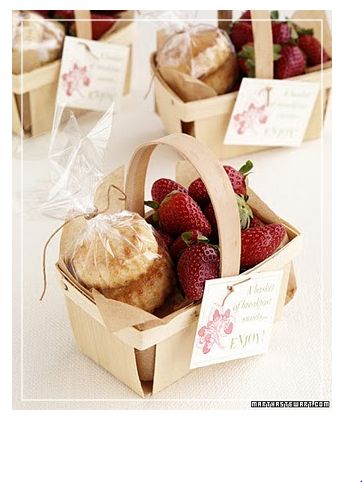 If strawberry fields are your inspiration and you have a long engagement, consider having your engagement session at a local orchard during picking season. How sweet it is!