Choosing music to be played at your Philadelphia wedding reception is one of the truly fun tasks of planning your big day. But what are the latest tried and true songs that get guests away from the table and onto the dance floor?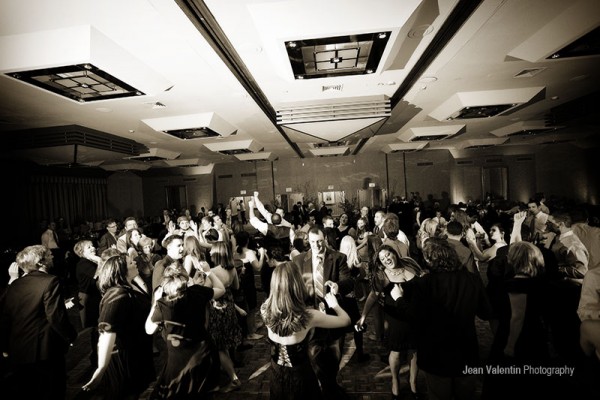 Photo credit: Signature DJs/Jean Valentin Photography
We turned to the very talented Scott Goldoor of Signature DJs to find out. Here is what he had to say:
As we move into our spring and summer wedding season in Philadelphia, we are finding that the most popular songs and dance-floor fillers are not so much new songs, as they are ones from the last year or two. Mark Ronson & Bruno Mars' "Uptown Funk" is still very popular, along with "Blurred Lines" from Robin Thicke which is well over two years old now.
"Shut Up & Dance" by Walk The Moon also keep people singing and dancing, and the tried and true "Happy" from Pharrell and its kicky counterpart "Shake It Off" by Taylor Swift will continue with their dance momentum.
And surprisingly, an R & B or Hip-Hop crossover hit has made its way into the mainstream wedding music playlist, Drake's "Hotline Bling." A personal favorite that I, and many of the Signature DJs, love to play is "Danza Kuduro" by Don Omar. It's got a nice Latin flavor, beat, some horns, and mixes nicely with some of the newer Pitbull and Rihanna type grooves.