April is the month we celebrate our Earth! Earth Day reminds us every year how important it is to take care of our beloved planet.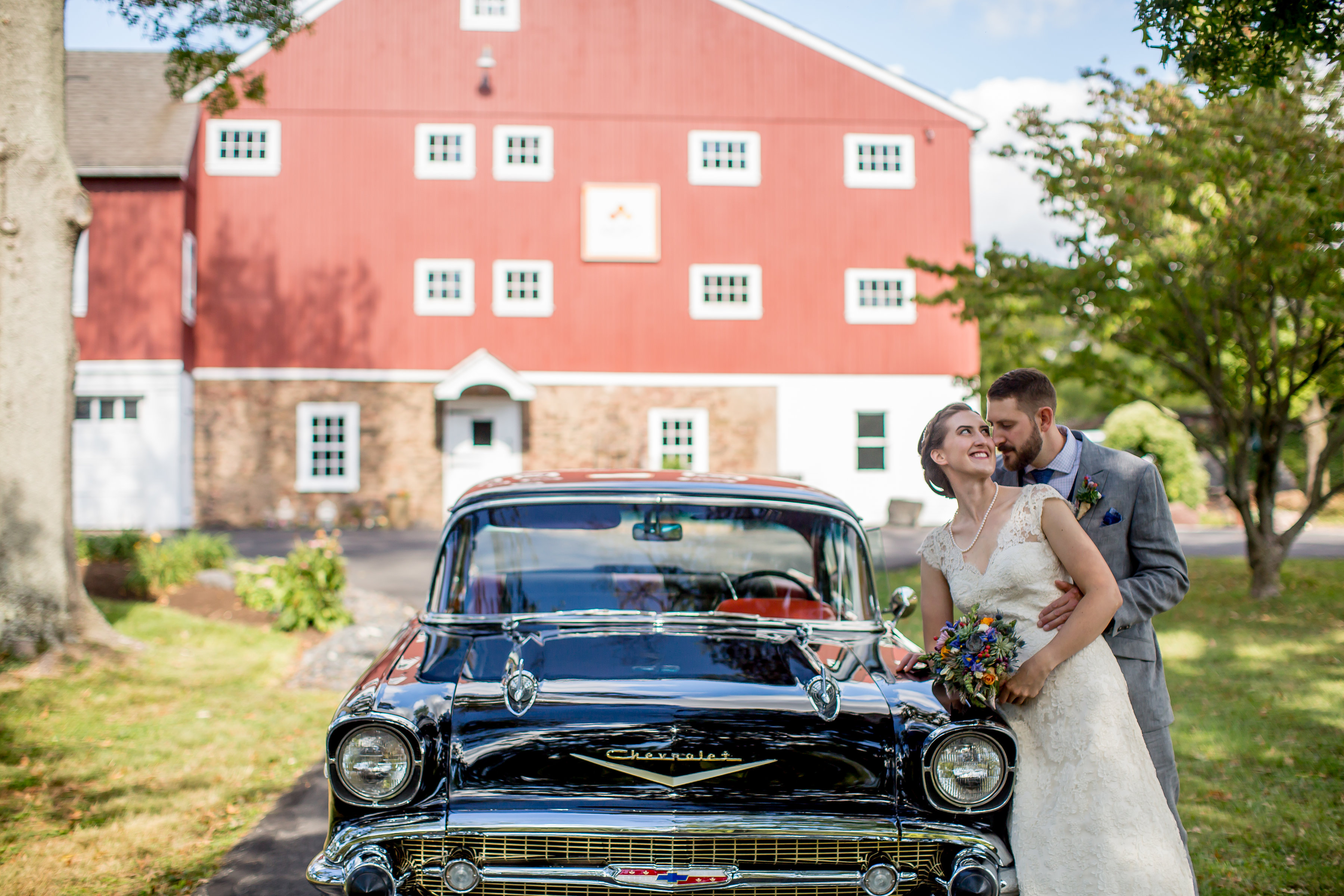 Silver Orchid Photography
It's the perfect time to celebrate all our planet has to offer, from its beautiful greenery to the vast terrains. We want all to take a moment and reflect on what our Earth has given us! Here is a list of Philly wedding venues that work year-round to practice sustainability efforts and offer beautiful scenery to make you feel at one with our Earth!
Silver Orchid Photography
As a "soulful destination" this venue works with its beautiful landscape year round to offer guests an incredible escape. They offer yoga classes, farm-to-table dining options, and double as an incredible wedding venue. The 19th-century barn is ideal for dancing the night away while taking in the venue's rustic feel.
Fairmount Park Horticultural Center
Fairmount Park Horticultural Center
Nothing screams green wedding quite like this unique Philadelphia garden venue. Beautifully furnished with the earth's finest offerings, The Fairmount Park Horticultural Center will transport your wedding into a world of natural beauty. The vast greenhouse provides a modern setting equipt with a skylight to enjoy starry nights all year round.
Terrian Gardens at Devon Yard
This beautiful venue is equipped with a ceremony garden, high ceilinged weather-protected garden porch, and reception room to ensure you and your guests feel at one with the earth. With seasonal, farm-to-table chef creations, the Terrain Gardens at Devon Yard is the perfect venue for a fresh and natural celebration.
Front Street Cafe
Located in the cozy neighborhoods of Fishtown, Front Street Cafe is a perfect spot for rehearsal dinners, corporate events, and intimate wedding celebrations. This cafe practices sustainability efforts such as sourcing from local farms and offering organic, pesticide-free cuisine to ensure your celebration has the freshest food. With both outdoor and indoor space, Front Street Cafe can serve around 160 guests!
MK Photography
This unparalleled venue consists of a 42-acre park that combines nature with art to offer a space that is truly unique. Opening to the public in 1992, Grounds For Sculpture was created as an oasis for everyone to come and enjoy the beautiful sculptures created by world-renowned artists. This venue works to conserve the beautiful grounds and artwork that it holds. Today, this park is a premier destination for cultural events and ceremonies that celebrate love, nature, and art.
Bishop Farmstead
Created in the 1750s by a second generation Quaker farmer, the Bishop Farmstead is a truly a historic gem within the Philadelphia community. Renovated to fit large weddings and celebrations, this rustic South Jersey wedding venue is home to the Pinelands Preservation Alliance that ensures protection to the region's land, history, and natural resources. The land's wildflowers, colorful butterflies, and lively birds all add to the natural beauty of this venue.