Check out seven of our Main Line Wedding Venues featured this week!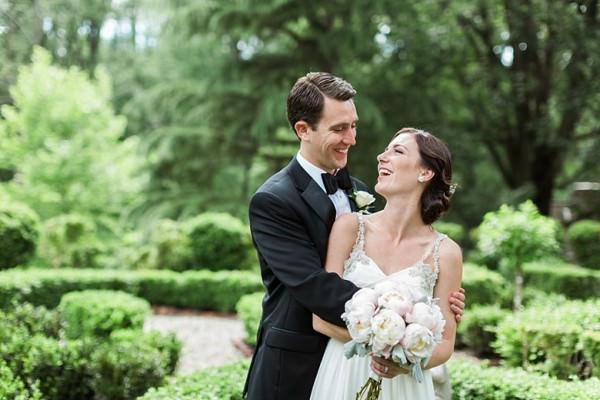 Photo Credit: Appleford/Lauren Fair Photography
Appleford: Appleford in Montgomery County, Pennsylvania is a historic Villanova country estate at the end of an apple tree-lined drive perfect for your wedding and reception. Known as the premier Main Line wedding venue, the beautiful landscape created by Thomas Sears offers all that a bride could dream of. The lush gardens, water accents, and brick walkways allude to an enchanting and distinguished charm, perfect for your special day.
Autograph Brasserie: The Autograph Brasserie in Delaware County, Pennsylvania is a modern American brasserie that offers a variety of private dining options for parties that are 15 guests or more. Located in Wayne on the Main Line, the venue offers a contemporary menu inspired by Italy, Spain, France, and America. Chef Ralph Fernandez uses the "best ingredients available", and "serves the finest steaks from ranches throughout the Midwest, fresh seafood, and hand-made pastas." Each event is personally planned by a dedicated coordinator and served by the professional staff, which will leave an everlasting impression on you and your guests.
Baldwin Ballroom: The Baldwin Ballroom in Bryn Mawr, Montgomery County, Pennsylvania is the original Bryn Mawr Hotel. This venue offers the royal treatment for the bride and groom and is available to host over 300 guests. The Baldwin offers a cascading staircase, wood-burning fireplaces, deep-set windows, and a beautifully landscaped entrance perfect for a spectacular arrival or send-off.
Bolingbroke: Bolingbroke, in the heart of Radnor, is a charming 18th-century colonial mansion with beautiful secluded gardens, and two terraces. Catering by Design is an exclusive hospitality party to Bolingbroke. Catering by Design is described as a "purposeful manifestation of pairing food and design in every last detail of an event". The décor, entertainment, and menu are all crafted specifically for each special occasion.
Levering Mill Tribute House: The Levering Mill Tribute House (formerly the Women's Club of Bala Cynwyd) has been a timeless venue to host loved ones in Bala Cynwyd for over 100 years. Located in Montgomery County, Pennsylvania, the venue welcomes up to 175 guests, with an outdoor space option. "With classic aesthetic touches, versatile space, and a helpful staff, we look forward to helping you plan your special event."
Merion Tribute House: The Merion Tribute House has hosted some of the most ravishing and spectacular weddings on the Main Line since 1924. Located in Merion Station, the venue offers a space that is perfect for all parties, featuring "three front rooms with slate floors, a breathtaking stone cathedral, carved wood-beamed ceilings, fireplaces and stained glass windows." The ballroom will seat up to 175 guests, with a dance floor for the reception, and balcony creating exquisite pictures of your special day.
Radnor Valley Country Club: One of the Main Line's premier venues, the Radnor Valley Country Club is a 1907 historic Georgian-style mansion in Villanova that offers professional service and fine cuisine. "It features an elegant ballroom with a 30x40 foot dance floor, stunning marble lobby with a fireplace, and a handsome wood paneled Radnor Bar with a roaring fireplace." Have this private Main Line estate for your special day!
Keep an eye out for more Main Line venues to come!
Still searching for the perfect venue? Click here! On the hunt for amazing Delaware County and Montgomery County wedding vendors? Click here!