Here are the top ten most request venues in 2018 for PartySpace Baltimore!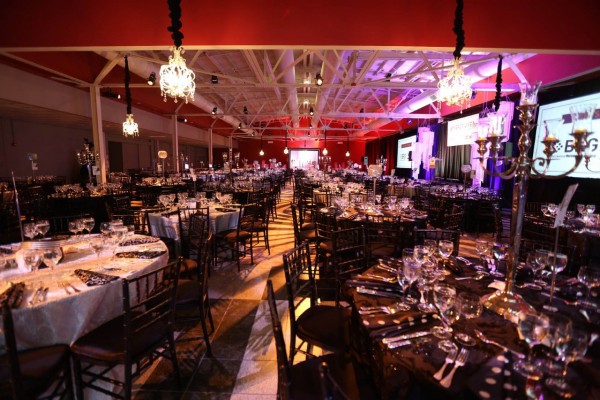 Photo Credit Montgomery Park
10. Montgomery Park
Rolling in as our number ten most requested Baltimore venue is Montgomery Park! Constructed in 1925 as the Montgomery Ward Catalog House, this historic building was one the massive distribution centers built by the Montgomery Ward mail order company. For nearly 60 years, this massive 1.3 million square foot, eight-story building supplied thousands of items, ranging from clothes to tractors, providing unique retail options. Now this preserved Baltimore gem is available to rent for your epic celebration!
Photo Credit McKenzie Elizabeth Photography
9. The Elm
Sitting at number 9 is The Elm! This renovated pre-Civil War era carriage house is an intimate, cozy venue that is perfect for eclectic couples. Filled with antiques and hand-painted furniture, plus antique automobiles, the atmosphere at The Elm is down-right charming. There's also a balcony that transitions into a two-tiered garden, perfect for ceremonies and receptions.
Photo Credit HÁBITAT
8. HÁBITAT
Earning its spot at number 8 is HÁBITAT. This a stylish, industrial space that is perfect to exchange vows and throw an awesome reception. There are beautiful details throughout the venue including Moroccan tiles, wooden accents, dark floors, and white brick, as well as modern chandeliers.
Photo Credit Love Life Images
7. Corradetti Glassblowing Studio & Gallery
Attaining the number 7 position in our lineup is the Corradetti Glassblowing Studio & Gallery! This glassblowing studio has beautiful large windows, exposed walls, and 20-foot tall ceilings. Even the gallery of the vibrant blown glass artwork created here is available for events, and you can even incorporate glassblowing activities for additional fees.
Photo Credit Accelerator Space
Resting at number 6 on our most popular list is Accelerator Space. The Main Room and the Outdoor Patio are magical spaces, you wouldn't believe that this venue was once an auto dealership. While the interior can hold 275 people for dinner and dancing, the rooftop patio can hold a party of 100 for a cocktail hour. This industrial chic venue is certainly a memorable one!
Photo Credit Evergreen Library & Musem
If you envision a lush, greenery-inspired wedding, this venue at number 5 is just for you! The Evergreen Library & Museum was once home to the wealthy John Garrett, president of the B&O Railroad. Garrett had a taste for architecture and landscape, which reflects on the Gilded Age property. Highlights on the estate include impeccable gardens, a Tiffany awning, and a regal stone fountain.
Photo Credit Ashley Michelle Photography
Procuring its place at number 4 is The Assembly Room! This industrial-chic setting has exposed brick, high ceilings, steel beams, and skylights. With 24,000 square feet of room to spare, there is plenty of room to party at The Assembly Room.
Photo Credit The Winslow
3. The Winslow
Working its way into the top 3 is The Winslow! This venue has that major-wow factor, featuring a two-story mezzanine with modern elements, such as exposed brick and steel. The Train Shed offers astounding views, with floor-to-ceiling windows.
Photo Credit Jennifer McMenamin Photography
Residing at number 2 is The George Peabody Library. Consistently ranked as one of the most beautiful libraries in the world, it is no surprise that this venue is as popular as it is. Get married among the library's breath-stealing collection of over 300,000 volumes, well-displayed throughout the library's six stories.
Photo Credit Amanda Summers Photography
The most requested venue of 2018 on PartySpace Baltimore is Mt. Washington Mill-Dye House! This scenic 19th-century mill, the third oldest cotton mill in America, is situated on the picturesque Jones Fall Valley. The interior space is a gorgeous industrial rustic chic design, while there is a stunning courtyard that will wow your guests.