We love all of our spaces represented on PartySpace. From rustic and barn wedding venues in Philadelphia's suburbs to historic, ornate venues in Center City, mansions on The Main Line and tranquil shore bound spots off the dunes, our corner of the world has spectacular locations to tie the knot.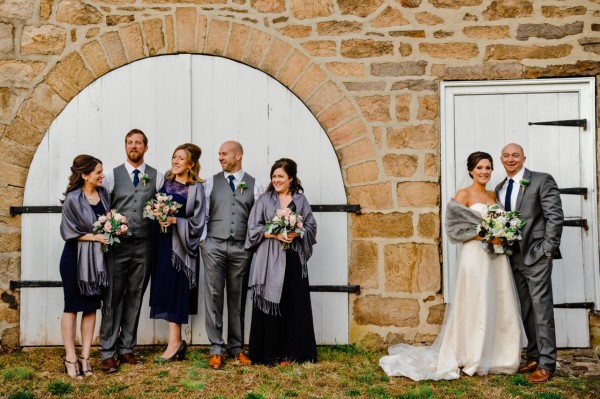 Photo credit: Audubon/Littlewing Studio
And who can forget our restaurant venues in Old City that transport us to another time in Philadelphia or place in Europe with its Amalfi Coast atmosphere. Frankly, they all have characteristics that make them truly special. How could we pick favorites? Therefore, we chose to focus on a data driven list of most popular wedding venues in Greater Philadelphia. Here are our top 10: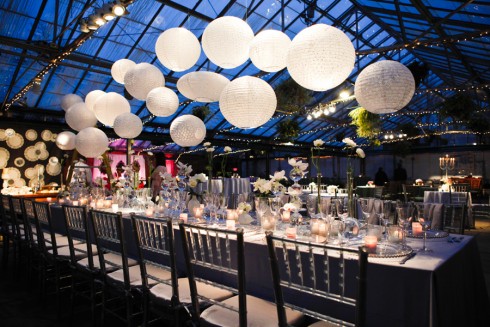 Photo credit: Fairmount Park Horticulture Center
Fairmount Park Horticulture Center: A modern exhibition hall and greenhouse, The Horticulture Center is located in beautiful Fairmount Park and boasts both indoor and outdoor space, providing nature in all of its beauty even on the cloudiest of days. Its exclusive caterer, STARR Catering uses locally-sourced ingredients for a captivating culinary experience.
Audubon: Nestled among 175 acres of breathtaking foliage, sweeping meadows and rolling hills, the John J. Audubon Center offers the perfect setting for magnificent rustic wedding receptions any time of year. An apple orchard, a 19th century field stone barn and winding creek set the stage for your unforgettable ceremony with dinner and dancing in its charming outdoor pavilion.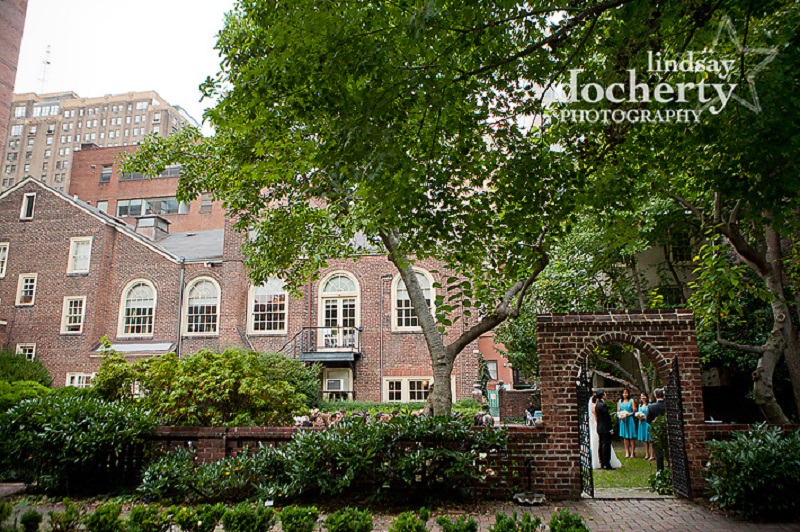 Photo credit: Colonial Dames/Lindsay Docherty Photography
Colonial Dames: The lovely Pennsylvania Headquarters House on Latimer Street was designed by renowned Colonial Architects, Ritter and Shay, and was completed in 1921. The inside is painted in authentic colonial colors and beautifully decorated with period antiques, vintage paintings and historical artifacts.
The House exudes a personality, style and warmth unprecedented in the Philadelphia area and provides a truly unique venue for your next event.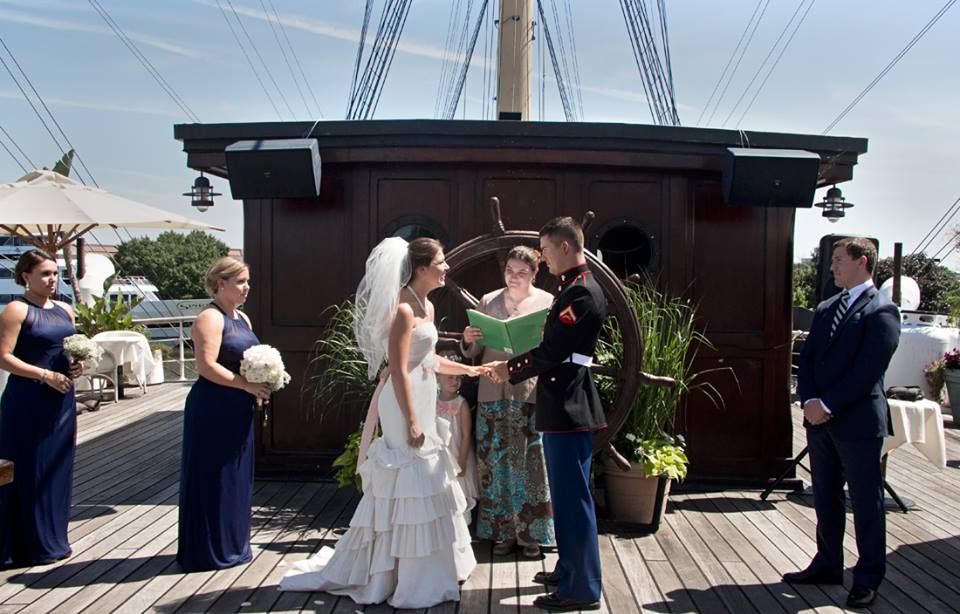 Photo credit: Moshulu
Moshulu: Create your own storybook wedding aboard Philadelphia's own Tall Ship. Their private rooms take full advantage of the unparalleled views of Philadelphia's waterfront and skyline.
Multi-level decks offer a glorious open air experience, as well as tented space, which is heated for year round use. The finest cuisine is paired with the most attentive and skilled professionals, resulting in an amazing wedding for you and your guests. The Moshulu is delightful by day, and dazzling by night.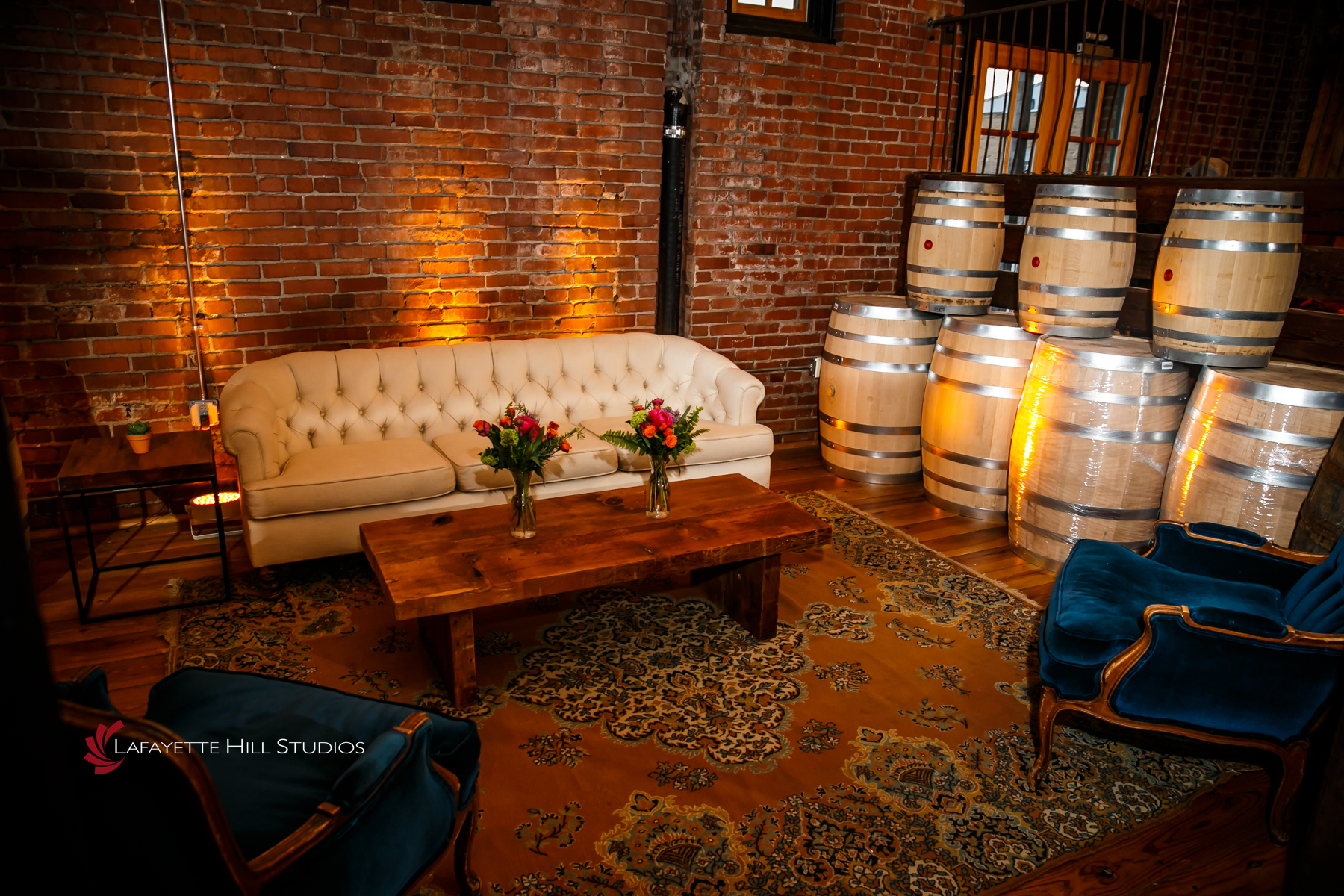 Photo credit: New Liberty Distillery/Lafayette Hill Studios
New Liberty Distillery: This whiskey distillery, located in the historic Stables at Crane Arts, boasts three stories of event space outfitted with rustic details: an exposed copper distilling system, salvaged dark wood, and vintage-inspired lighting. Exclusive to STARR Catering, their attentive hospitality matched with the vibrant, flavorful cuisine ensures your event will surpass all expectation. Make sure to inquire about its fun local whiskey signature drink choices complete with a very knowledgeable bartender.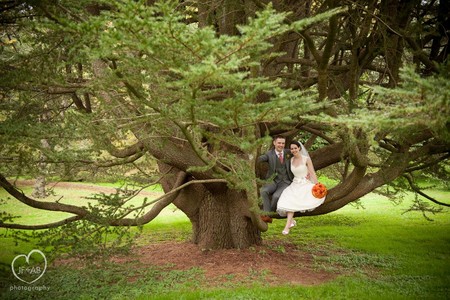 Photo credit: Tyler Arboretum/JF+AB Photography
Tyler Arboretum: Set among 650 acres of rolling meadows and pristine woodlands in Media, Pennsylvania, Tyler Arboretum offers a setting unparalleled for its natural beauty, historic charm, and true romance. Here, Mother Nature's talents set the stage for breathtaking weddings held amid butterfly-filled gardens, towering trees, fields of wildflowers, and centuries-old structures.
The stone bank barn, circa 1834 and tenting over an adjacent patio overlooks a rolling valley of majestic trees and a babbling stream. The porch and lawn of another historic structure, Lachford Hall, circa 1738, are ideal for ceremonies and cocktails.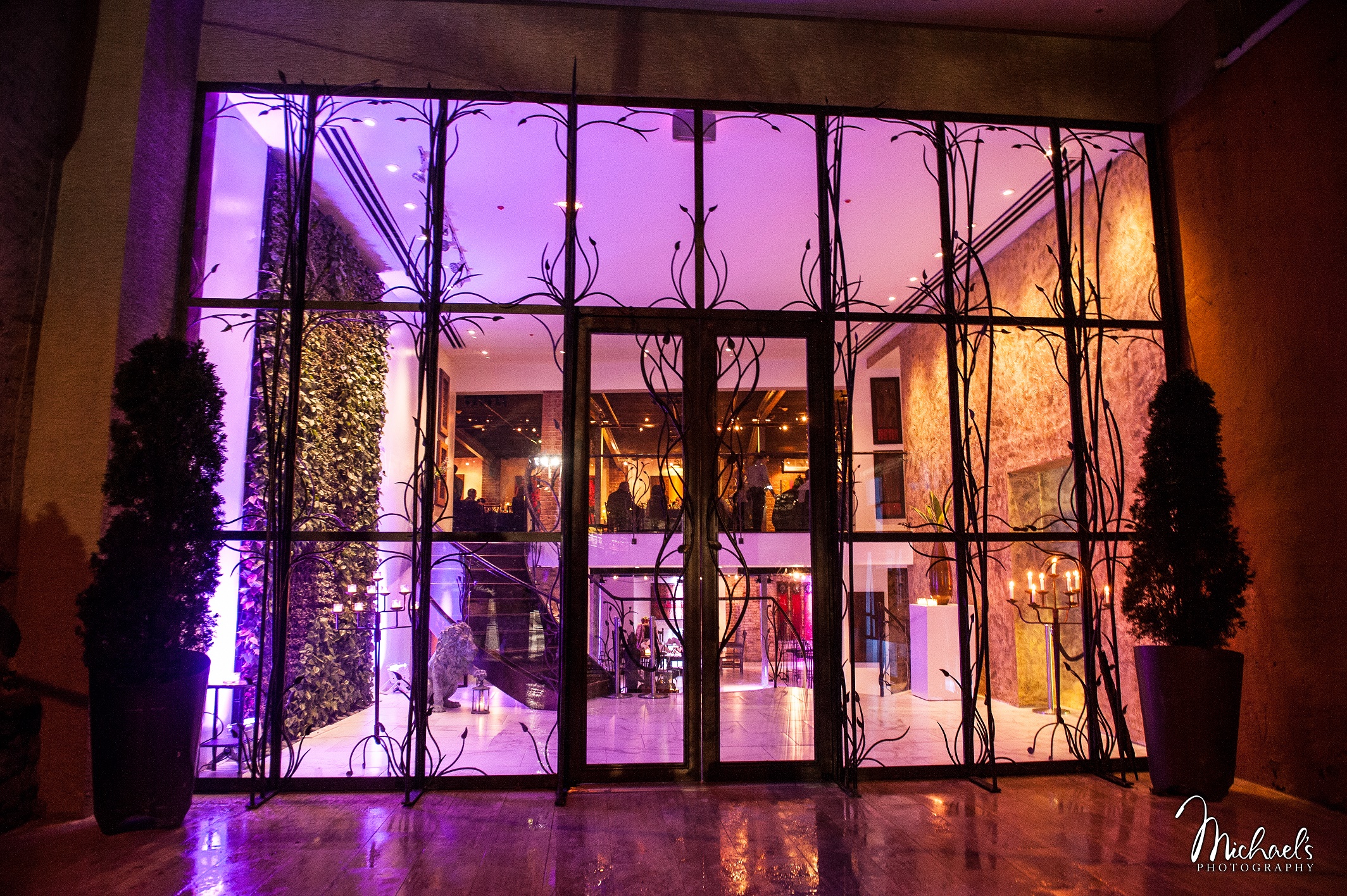 Photo credit: Artesano/Michael's Photography
Artesano: Enter the Manayunk venue through Artesano's 17 foot glass façade and you will immediately be surrounded by architectural hand forged iron works, white marble tiled floors, indoors and out, a magnificent green wall and a grand staircase.
The newly renovated venue is spacious enough to host your ceremony, and seamlessly move into cocktail hour and transition to your reception – all under one roof.
In-house catering is led by internationally-trained Executive Chef Kelly Cook. Experience custom designed menus with innovative cuisine and traditional flavors in an awe-inspiring setting for your wedding. The 21,000 square foot loft style space with convenient parking right across the street accommodates up to 250 for a seated dinner.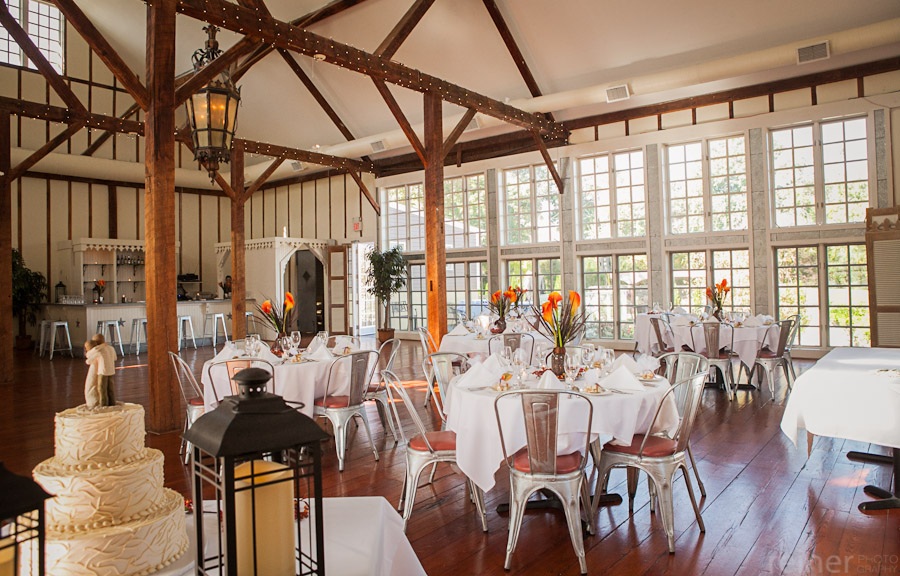 Photo credit: The Gables at Chadds Ford/Remer Photography
The Gables at Chadds Ford: You will find The Gables' charming and sophisticated rustic design can be blended with any decor. The banquet room on the second floor features a private entrance, deck, bar and restrooms. The decor of the room is highlighted by the raised gabled ceiling, exposed timber frame and a wall of French windows.
They use only the freshest ingredients to put together a menu for your guests, with an on-site pastry chef to help decide between one of their signature desserts or beautiful cake designs. In addition to exceptional food and ambiance, their event coordinator will work with you to customize any details.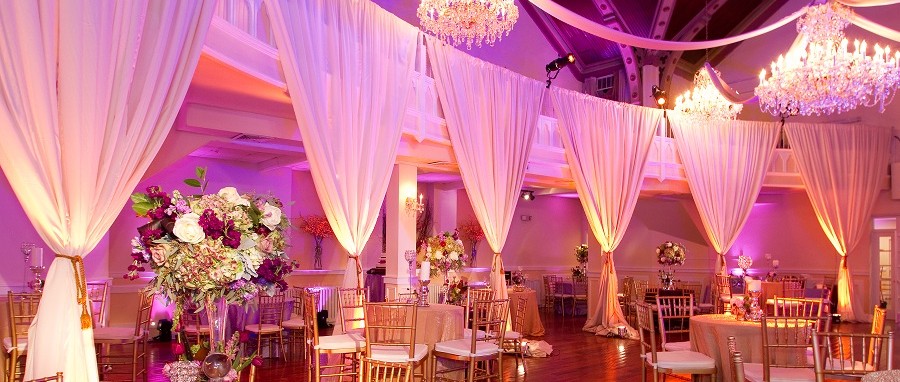 Photo credit: Richmond Hall
Richmond Hall: Located in the Port Richmond section of Philadelphia, Richmond Hall has a magnificent Crystal Room with vaulting cathedral ceilings, spectacular crystal chandeliers, and balcony overlooking the ballroom.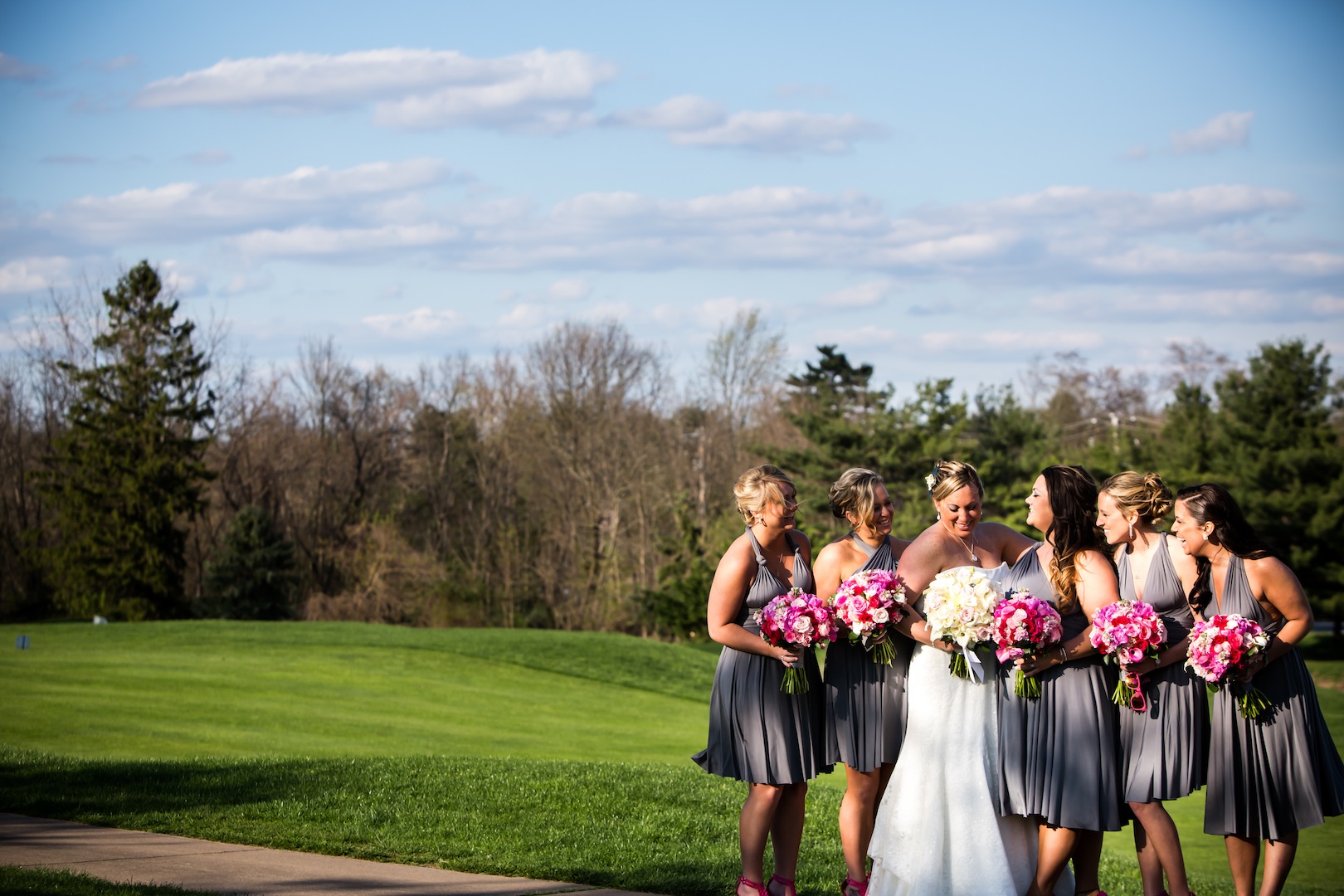 Photo credit: Pinecrest Country Club
Pinecrest Country Club: Pinecrest is an elegant and sophisticated venue in Montgomery County, just over the Bucks County border. The suburban tranquility and metropolitan sophistication of a lovely country club on a golf course sets the stage for a flawless day. Hosting just one wedding at a time, you will enjoy the entire facility which includes a separate cocktail hour room, the grand ballroom and intimate covered outside terrace. Your personal assistant will assure that your requirements are met for the duration of your event.