Now that we're well into 2018, we at PartySpace like to pause a moment and reflect on a wonderful year. And we wonder which Philadelphia wedding venues resonate with our clients?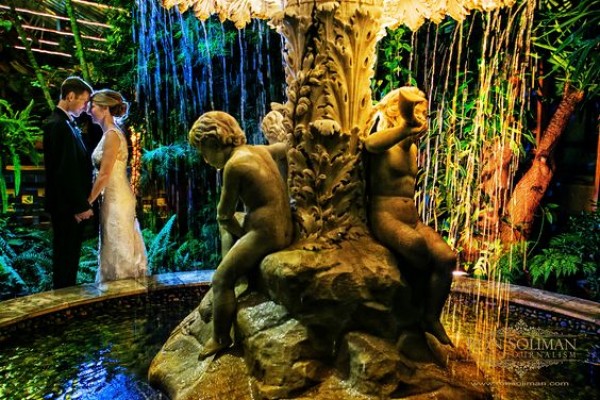 Photo credit: Fairmount Park Horticulture Center/Ron Soliman Photojournalism
After tallying inquiries from engaged couples and planners for all of the venues represented on PartySpace, here are our top 12 most popular Philadelphia wedding venues in 2017. For another consecutive year, you guessed it--Fairmount Park Horticulture Center takes the top spot.
Fairmount Park Horticulture Center
Located in a beautiful and secluded spot in Fairmount Park, The Horticulture Center is more than a greenhouse and modern exhibition hall. If you've ever attended Love is in the Air, their annual wedding show, then you know it transforms into a dream oasis encompassing both indoor and outdoor space. The Horticulture Center is exclusively catered by STARR Events.
If you love history, Colonial Dames is the ideal setting for your wedding. Located on Latimer Street and designed by renowned Colonial Architects, Ritter and Shay, the venue dates back to 1921 and can seat up to 120 guests for a reception in its beautiful upstairs ballroom. Colonial Dames is decorated with period antiques, vintage paintings, and historical artifacts.
Tucked away on 650 acres of rolling meadows and pristine woodlands in Media, Pennsylvania, Tyler Arboretum offers natural beauty, historic charm.
Within the stone bank barn, circa 1834 and tenting over an adjacent patio, Tyler can accommodate up to 200 guests. Imagine an atmosphere overlooking a varying topography of majestic trees and a trickling stream. Their newly renovated Barn can also accommodate up to 140 guests for dining.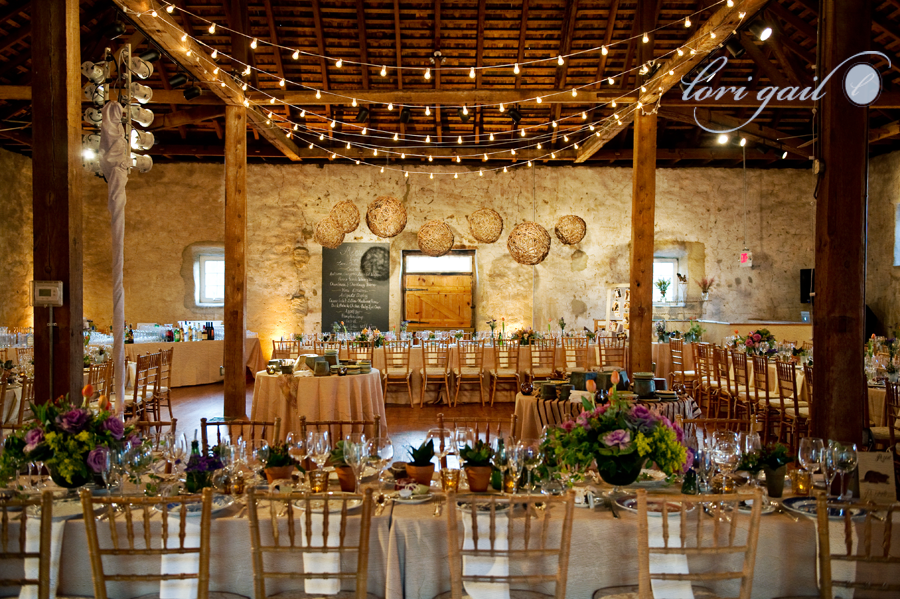 Photo credit: Audubon Center/Lori Gail Photography
Imagine your wedding set within 175 acres of breathtaking foliage, sweeping meadows, and rolling hills with the luxury of a climate-controlled glass pavilion and a barn. That's what John J. Audubon Center offers any time of year, accommodating up to 250 guests. An apple orchard, a 19th-century fieldstone barn, and winding creek set the stage for a rustic wedding ceremony with dinner and dancing in the outdoor pavilion.
It's no surprise why The Gables in Chadds Ford received Best of the Main Line in 2017. The Chester County restaurant wedding venue features a sophisticated rustic design inside and lush green outdoor space ideal for ceremonies. The banquet room on the second floor features a private entrance, deck, bar, and restrooms. The decor of the room is highlighted by the raised gabled ceiling, exposed timber frame and a wall of French windows.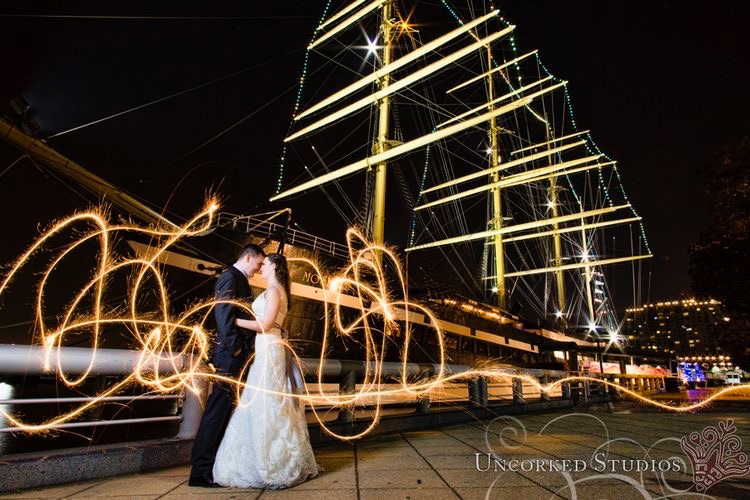 Photo credit: Moshulu/Uncorked Studios
Philadelphia's very own Tall Ship radiates romance. Moshulu's spacious private rooms take full advantage of striking unparalleled views of Philadelphia's waterfront, city skyline and magnificent illuminated Benjamin Franklin Bridge.
Its multi-level decks offer an invigorating open-air experience, and tented space, which is heated for year-round use providing comfort on cool crisp nights.
Your special day at Anthony Wayne House begins by walking through a renovated carriage house and onto a picturesque lawn, with patches of both sun and shade and surrounded by lush woodlands. As guests take their seats, you exchange vows before an ever-blooming garden at this historic Chester County wedding venue.
Enjoy cocktails and hors d'oeuvres on the private lawns and tour the elegant yet rustic Anthony Wayne Historic Home. Then dance under the moonlight in the venue's new 40'x80' clear paneled tent.
Enter Aldie Mansion's brick and wrought-iron gates onto more than 10 acres of manicured grounds. The historic Bucks County wedding venue holds period charm with its Tudor architecture. However, this restored mansion offers the space and amenities of a more contemporary venue.
Its new 2,400-square-foot atrium aligns with its historic aesthetic and accommodates a formal dinner dance for up to 200 guests.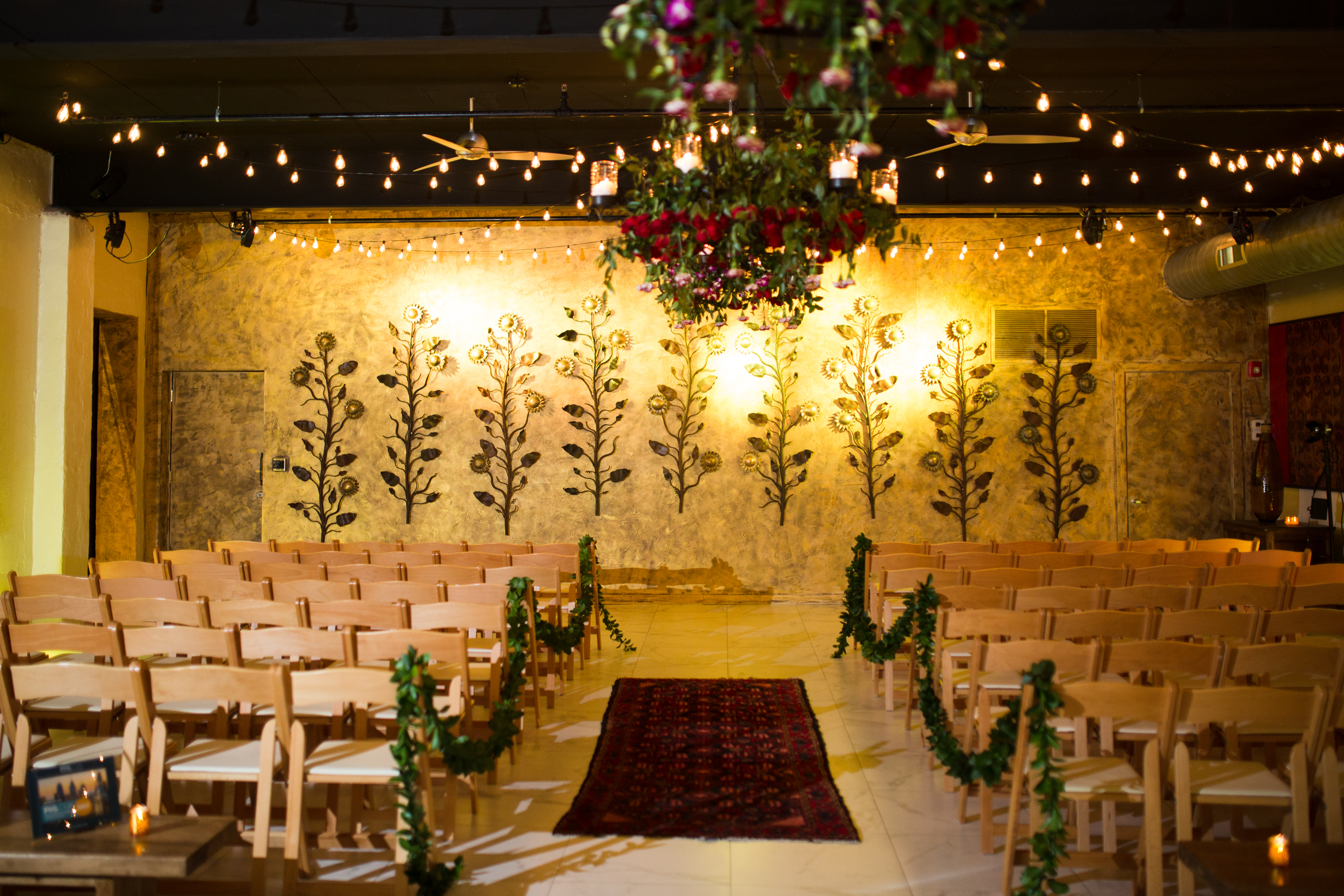 Photo credit: Artesano
Once a historic early 1900's sprawling warehouse, Artesano is a unique, spacious 21,000 square foot loft-style space where you can easily host your ceremony, seamlessly move into cocktail hour and transition to the reception – all under one roof. Enter through Artesano's 17-foot glass facade and you'll be surrounded by architectural hand-forged iron works, art, white marble tiled floors, a magnificent live green wall and a grand staircase.
Richmond Hall offers a magnificent Crystal Room with vaulted cathedral ceilings, spectacular crystal chandeliers, and an elegant balcony overlooking the ballroom.
Wow your guests with this rustic and unique historic wedding venue in the New Liberties section on Philadelphia. This whiskey distillery, located in the historic Stables at Crane Arts, boasts three stories of event space outfitted with rustic details: an exposed copper distilling system, salvaged dark wood, and vintage-inspired lighting.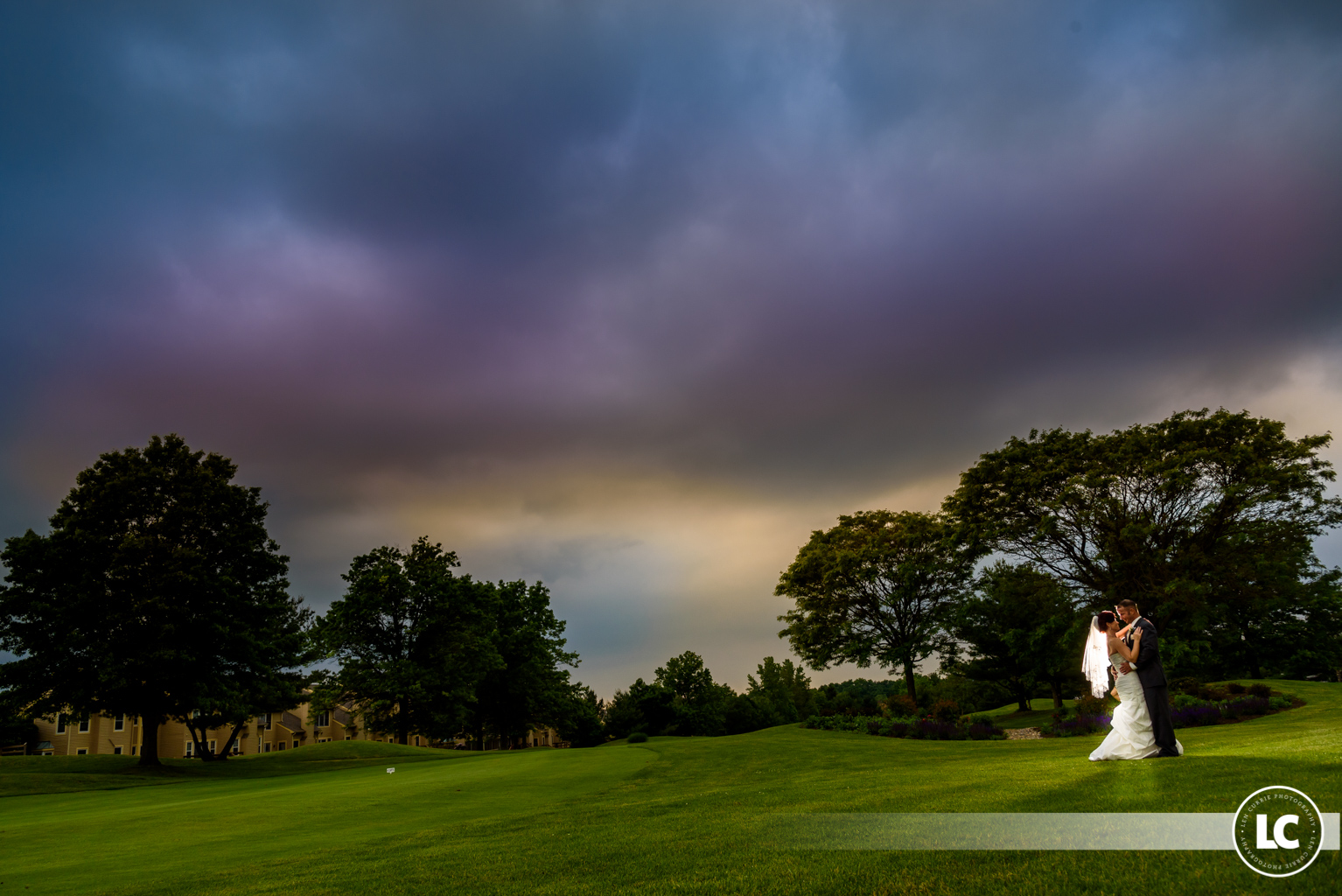 Photo credit: Pinecrest Country Club/LC Photography
Located in Montgomery County, Pinecrest Country Club merges the tranquility of the suburbs with city sophistication.
Set on a golf course, there is a covered terrace overlooking the natural surroundings while inside affords you and your guests an elegant grand ballroom setting.