This week we are highlighting PartySpace's most popular vendors in Baltimore!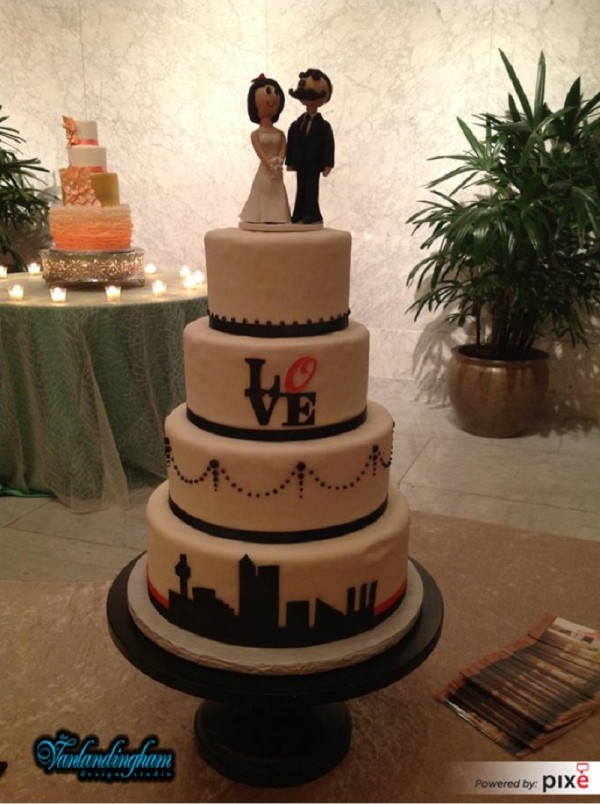 Photo Credit: Vanlandingham Design Studio
Plan It Perfect: Plan It Perfect is a Baltimore wedding and event planning company. The company provides "provides the guidance, support, and knowledge that will transform your vision into an exceptional reality!"
The Classic Catering People: This Baltimore catering company "has been bringing people together over memorable cuisine" for more than four decades. The Classic Catering People is "equal parts culinary magic, attentive service and artful presentation, our events have made history and favorite memories from Baltimore to Washington, D.C. Detail by detail, ingredient by ingredient, we surprise and delight."
The Vanlandingham Design Studio: The Vanlandingham Design Studio is a Baltimore wedding and event planning company. It "is a trendy but classy planning and event design firm that makes your event special, unique, and has your guests leaving after having the time of their lives."
Tents LLC: Tents LLC is a Baltimore-area vendor "started by a team of event professionals" that has "served clients from nervous brides-to-be to high-powered corporate executives. During this time, Tents, LLC learned that above all, it takes a calming presence and unmatched customer service to make these clients and everyone in between happy."
Entertainment Exchange: Entertainment Exchange is "a network of cooperative agencies and independently managed bands... able to provide you access to virtually all the major dance bands in the Washington DC and Baltimore regions that are well-suited to performing for social and corporate functions" and "highly regarded among event professionals for being producers of the best bands in the Washington DC and Baltimore region."
The Pantry Catering: A Baltimore wedding and event caterer, The Pantry Catering is "a full-service catering company that specializes in seasonally inspired menus with a beautiful presentation and exceptional service" bringing "meticulous detail to every event... with one goal in mind; to exceed every expectation our clients hold for their special day."
The Main Ingredient: The Main Ingredient is an Annapolis caterer that "brings nearly two decades of experience to the table; and our designers effortlessly coordinate a team of chefs, servers, bartenders and more. And, we plan the perfect prelude…a rehearsal dinner to remember." Choosing this vendor for your Maryland wedding or event means "creating a worry-free day during which you can relax and enjoy your guests. From the trip down the aisle to the tossing of the bouquet to your spirited exit, our passion is to celebrate yours."
Shutterbooth Maryland: Shutterbooth Maryland is a Maryland wedding and event vendor that "is a local company and we serve the entire Maryland market" for "elegant photo booths for weddings, proms, corporate and charity events, mitzvahs, birthday parties, holiday parties, grand openings, and more!"
Littlewing Studio Photography: This Chesapeake Bay-area photographer offers a "very simple" approach, which Littlewing Studio Photography describes as "It's natural and it's real. What you see is what you get, no gimmicks and no high pressure 'cause you don't need that."
Ceremony Officiants: A Baltimore wedding officiant, Ceremony Officiants "has been offering the area's highest-rated wedding officiants for over 10 years, and we are happy to work with couples from all backgrounds… our team of friendly, professional wedding officiants can work with you to create a custom ceremony that is as unique as the love you share."
Check out our last blog, Most Popular Baltimore Venues of 2017!
Looking for the perfect venue? Click here! Searching for amazing vendors? Click here!