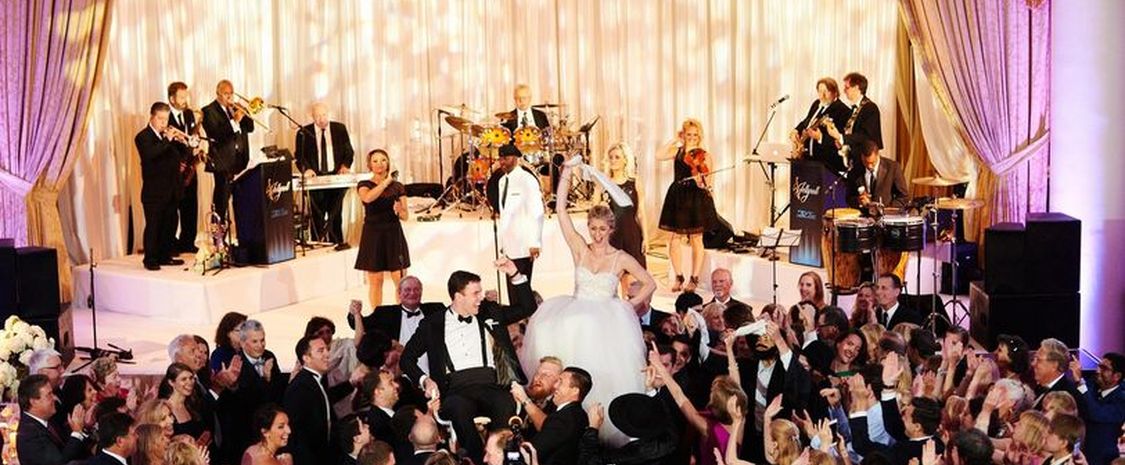 BVTLive!
Maryland
BVTLive!
BVTLive! is Philadelphia's top entertainment company, providing large dance bands, esteemed DJs, specialty musicians, and production enhancements to weddings and events in the Tri-State area. BVTLive! is proud to be the home of the award-winning wedding and event bands, Jellyroll, Elevation, Midnight Hour, Carnivale, Back2Life, City Rhythm, Big Ric Rising, Experience, Strangers, Deja Blue, Philadelphia Funk Authority, and the Philly Special Band. The BVTLive! bands have experience performing at the highest level, and are recommended by the best venues for the most exquisite weddings, galas and events.
If you are looking for live entertainment for your wedding or event, BVTLive is passionate about making your event dreams come true through the gift of live music.
Contact us today for more information or to see a live showcase!
Reviews
We used the band Bounce and they were absolutely phenomenal! All of our guests had a great time and kept raving about how well they performed. They even learned a NSync song since I love them and pulled it off perfectly. Could not have wished for a better band to help us party the night away! Rudy, their leader, was great with keeping in touch with me throughout the whole planning process and answered any questions/concerns I had. A++++++ and highly recommend them!
Jellyroll is seriously the best wedding band ever. They recently played at my wedding and we had a such a blast because of the amazing music! Everyone was on the dance floor, even people who do not usually dance. All our guests told us it was the most fun wedding they had ever been to and we have to thank Jellyroll for that! Kurt is fantastic to work with and really made sure that he had all the details down and understood exactly what we wanted. They even learned a few songs that we really liked so that they could be played at the wedding. We cannot say enough good things about them and we can't wait to see them at future events! We will recommend them to everyone we know!
Contact Person
Kurt Titchenell