Finding the perfect Philadelphia wedding venue can be an exciting yet challenging task. But, considering that it's the foundation of your wedding, the venue you choose plays an important role in your planning. And your budget—since the venue rental and catering comprise half of the total wedding budget. So, where to begin?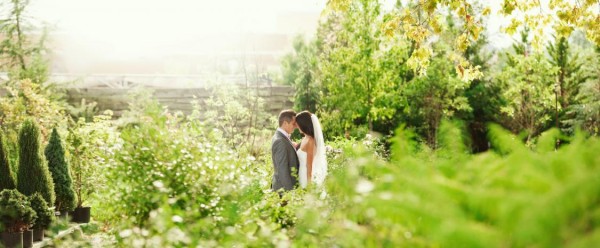 Photo credit: terrain at Styers
We've narrowed your venue search to spotlight an intriguing pocket outside the city limits—Delaware County! From the edge of Philadelphia to Main Street America, the Brandywine Valley, The Main Line and back, this area is diverse and extensive. Here are just some of the many benefits to hosting your wedding in Delaware County:
Variety. From rustic barns and vineyards, galleries and gardens to hotels and inns, Delaware County wedding venues offer a wide range of choices. This vast array of options is sure to fit both your tastes and your budget, especially compared to its Center City counterparts.
Garden & Outdoor Wedding Venues
Here, you will find a tree-lined drive to a garden venue like Appleford, a respite in award-winning formal gardens at The Radnor Hotel, or the ultimate in outdoors at Tyler Arboretum. A 1700s converted Old Mill is set on a 12 acre wildlife and bird sanctuary complete with majestic bamboo as a backdrop. Bird lovers will also enjoy Pomme where lush greenery and even swans mesmerize guests outside of the clubhouse.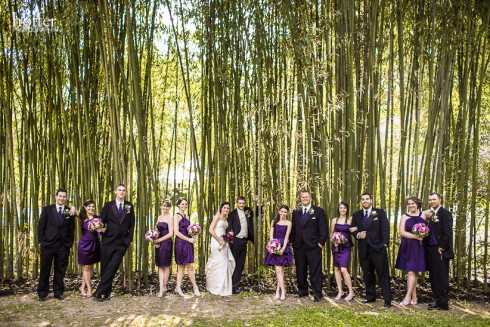 Photo credit: The Old Mill/Hoffer Photography
Take a trip to where tranquility is as abundant as the horses that roam Radnor Hunt's landscape. However, if your idea of serenity is a waterfront wedding, Corinthian Yacht Club of Philadelphia offers scenic views in Essington.
Mansions to Rustic
Perhaps, it's a historic mansion with its many rooms for guests to roam at Bolingbroke tucked away off King of Prussia Road in Radnor, (slow down or you just may miss it), The Willows with its rolling hills, Radnor Valley Country Club's iconic Georgian Style Mansion or a historic renovated rustic carriage house, Anthony Wayne House in Paoli.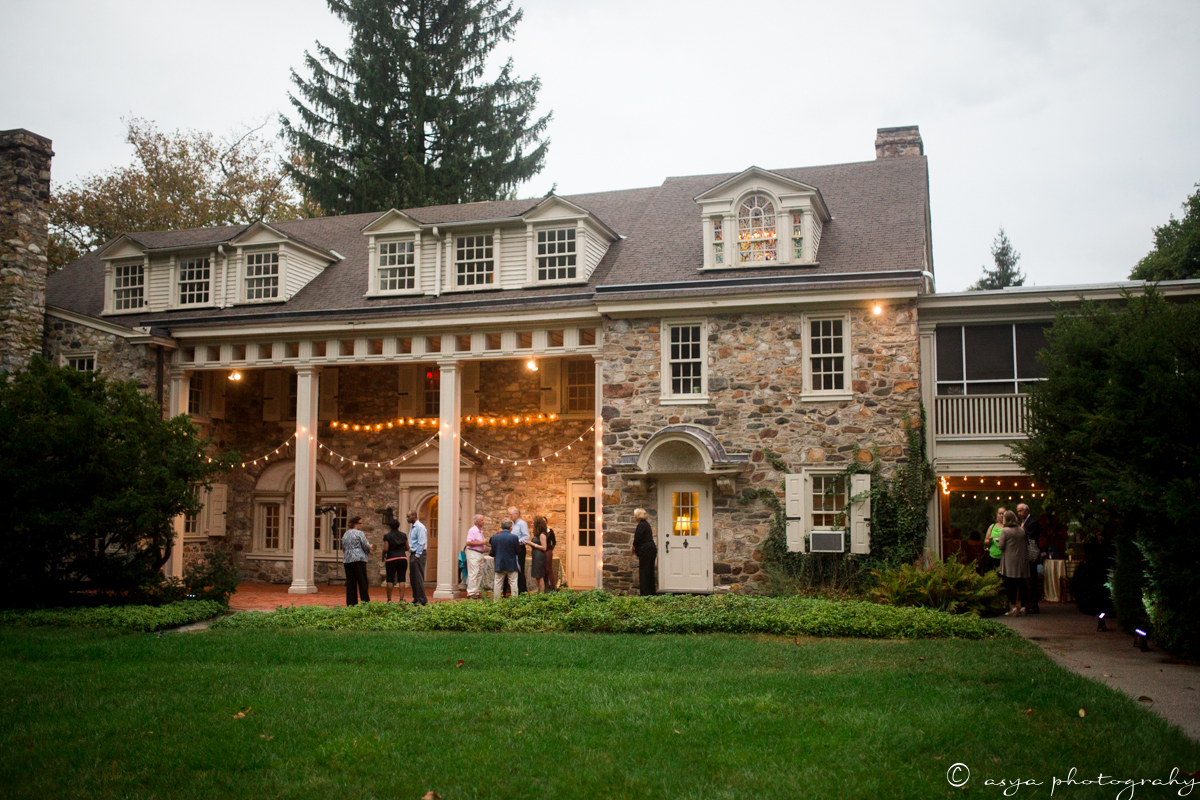 Photo credit: Bolingbroke/Asya Photography
Bridging the gap between rustic and elegant appointed rooms is The Sage Farmhouse, dating back to 1785. The ultimate in rustic? How about a 1750s newly-renovated bank barn at Grace Winery at Sweetwater in Glen Mills!
Photo credit: Twentieth Century Club/Stuart Sanft Photography
Historic
History also abounds at the Arts and Crafts Style Twentieth Century Club in Lansdowne. Nearby, the stately white columns of Drexelbrook welcome guests into its spacious pristine ballrooms.
However, if a more intimate wedding is more your style, Paramour at The Wayne Hotel with its sophistication and classic architecture is an ideal fit in the heart of Wayne. So too is the charming Victorian Style Wayne Bed and Breakfast, and nearby Saturday Club, a Tudor Clubhouse built in 1898.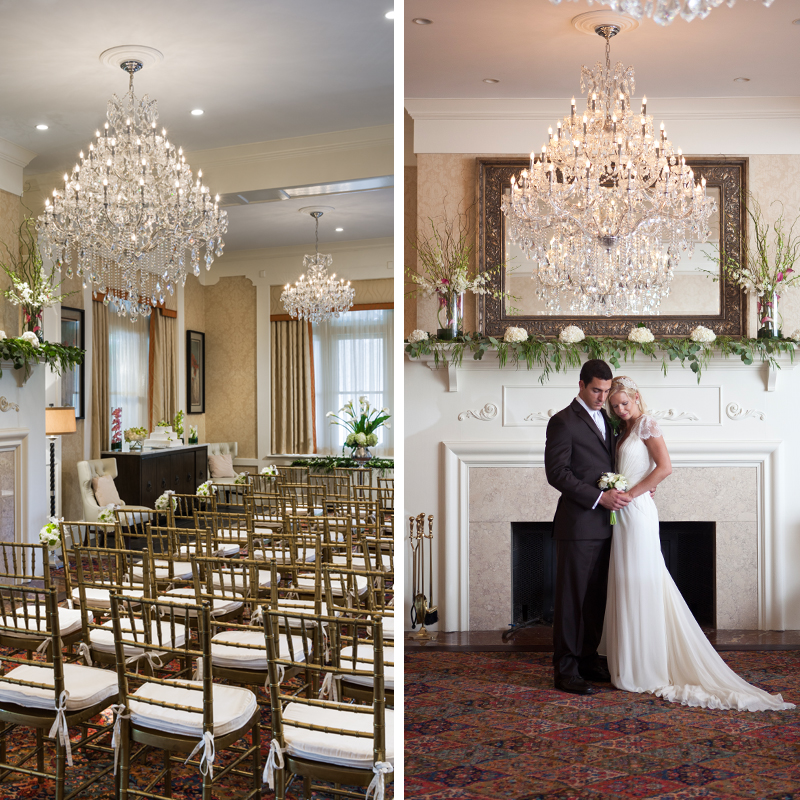 Photo credit: Paramour at The Wayne Hotel/Tom Crane/Ryan Levine Photography
Unique Inns and Restaurants
Heading toward Brandywine Country, terrain at Styers provides a unique rustic greenhouse and chic country gardens unlike any wedding venue around. Mendenhall Inn and Concordville Inn provide a warm atmosphere in an understated elegant setting as Mendenhall is nestled in a woodsy location. Both Delaware County wedding venues offer onsite guest accommodations.
Art Galleries
Art lovers will be drawn to Wallingford's Community Arts Center complete with a fairytale like stone tower or Wayne Art Center with its exciting rotating exhibits.
Rustic weddings. We're rustic and proud of it. From our historic bank barns to arboretums, greenhouses and parks, nature surrounds the area. Farm to table menus? We've got it! Farm tables for that shabby chic look? Oh yes! We can even boast engagement shoots at orchards, cabins, vineyards and horse farms.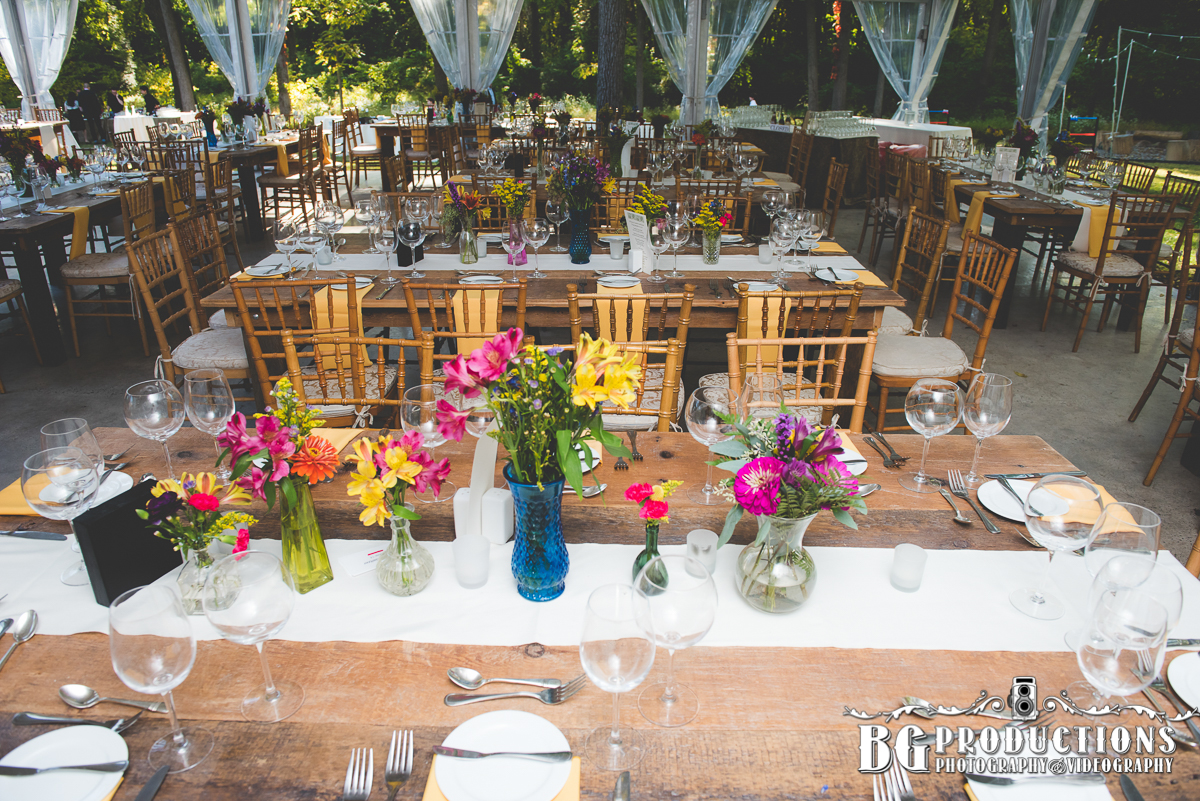 Photo credit: Anthony Wayne House Weddings/BG Productions
Proximity to public transit. Planes, trains and automobiles are at the center of this piece of the Western suburbs. Transportation is a breeze for out-of-town guests with the majority of the Philadelphia Airport in Delaware County. A quick turn onto the Blue Route and you find yourself easily and efficiently on The Main Line. Septa's rails swing right of off Lancaster Avenue with the R5 making its way from Center City to Paoli and Main Line stops in between. Likewise, hop on in Media and soon you'll be on your way through Swarthmore, Lansdowne and east. From highways to windy country roads, the connections are endless to help your wedding guests arrive to your destination.
Ample parking on site. Sorry, guests, you can't blame the parking garage on missing the beginning of the wedding ceremony in Delaware County. But that's a plus for you. You will save hundreds on not having to secure a lot or garage for guest parking. Just pull right in—on site!
Accommodations. Bed and breakfasts, inns and hotels abound. You will take solace in knowing that overnight packages
History. Old and new. The county is rooted in history from inns, taverns and battlegrounds, museums and mansions to the latest additions of restaurants, spas and hotels. Basically, it's a history that affords you the latest amenities. Guests will surely want to take it all in with a tour.
Considering the multitude of choices, it's easy to see why booking a Delaware County wedding venue is an ideal fit.