The winners of our Free Wedding Contest, Yana and Rob, were kind enough to chat with us about the planning of their event before their wedding on March 24. Congratulations, Yana and Rob!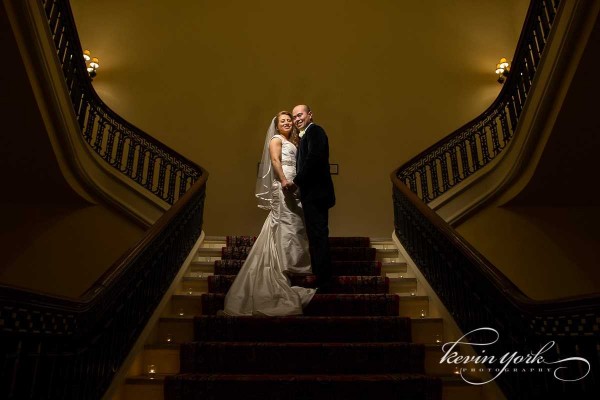 Photo Credit: Kevin York Photography
Yana and Rob's wedding will take place at The Racquet Club of Philadelphia with Jeffrey A. Miller Catering, Buttercup, and Kevin York Photography.
Tell us what you love about your venue!
Everything! So classic and very upscale, we love how it has 3 different rooms, each with its own personality and charm. Our guests can enjoy some quiet time in the dining area or the red room lounge while others can dance the night away in the lobby! We also love the grand staircase and are happy to have the turkey be a part of our big day!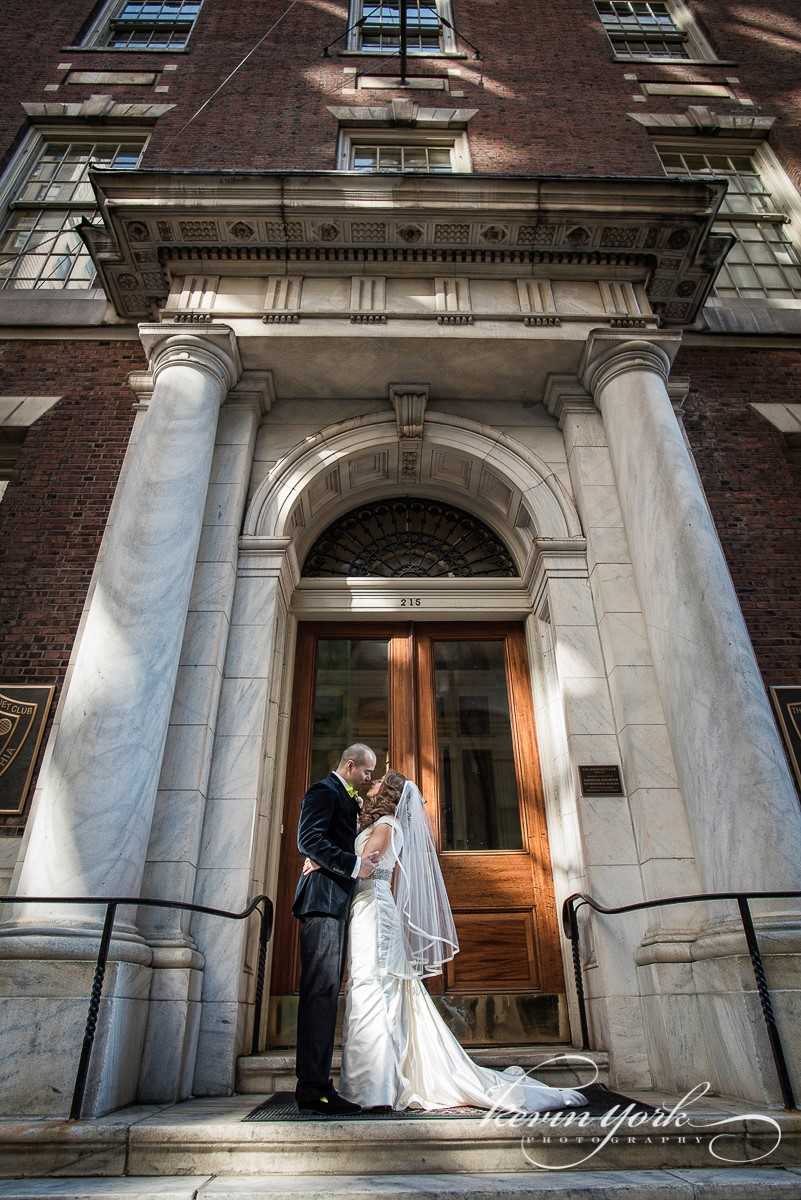 Photo credit: Kevin York Photography
What was your favorite part of wedding planning?
The ability to really customize our day with Laura (BEST WEDDING PLANNER EVER). At times it was overwhelming but seeing our vision come to life and dreams realized was definitely worth it.
What has been the best part of working with your vendors?
Laura has been our guiding light from the beginning. We started following JAM Catering on Instagram, and every time a new dish was published, we thought we'd have to add it to our menu. We enjoyed meeting Tom from Buttercup at his chic studio. We were expecting to be handed an old-school album, but it was far from that. Tom listened to our ideas and helped us organize them. We settled on copper and neon yellow accents in one room and candelabras to the other. We met with Scott from Signature DJ's at Panera back in the summer and he helped walk us through the flow of the events. We decided that after Cocktail Hour we would gather in the central room where the bride and groom would have their first dance and then to get the party started we would do the Hora before settling down for dinner. Scott also had us rethink having too many toasts during dinner, to which we understood after attending an event where that had occurred.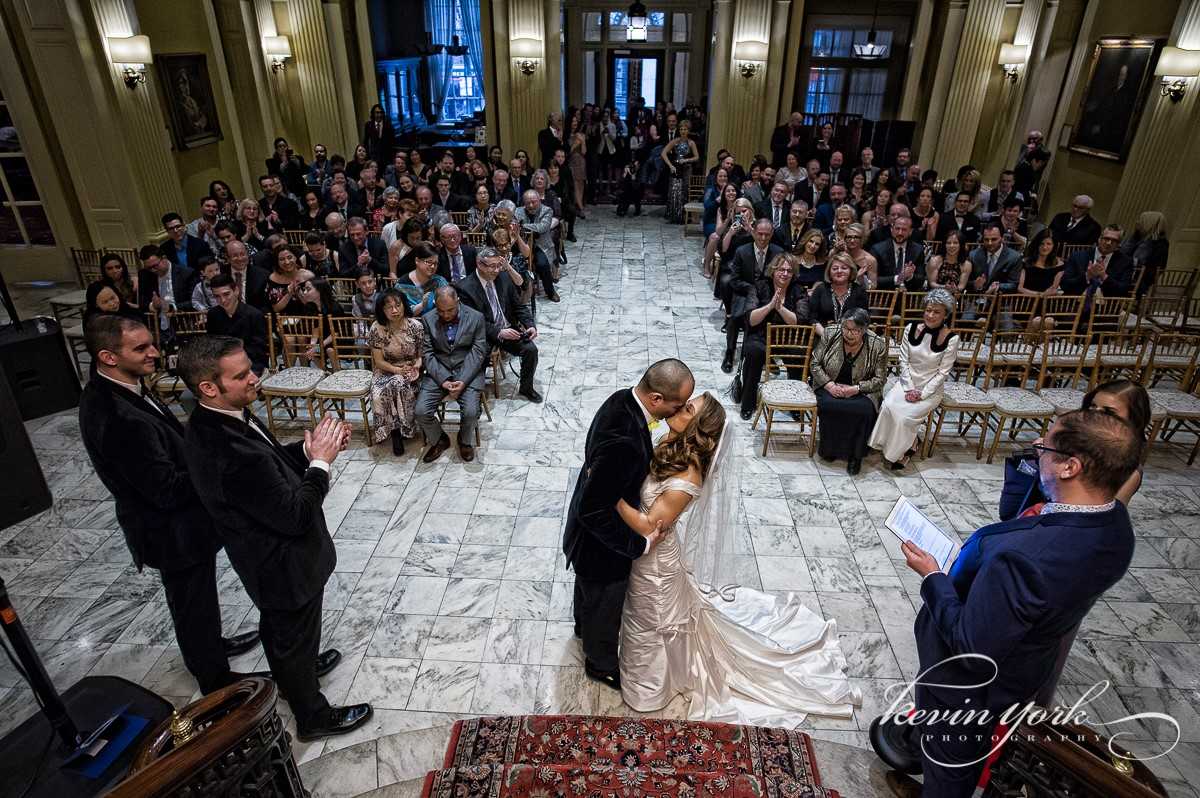 Photo credit: Kevin York Photography
We look forward to meeting Kevin York on our wedding day. He has our itinerary already in place. All the vendors were incredibly receptive and really crafted our day to be perfect. Laura really made everything easy and stress-free!
What are you most looking forward to on your big day?
THE FOOD! We had friends that have used JAM Catering and loved the food. Also, the band that will be playing Motown. We are very excited to give our guests a personal concert!
Did you have a tasting? If so, what was your favorite part?
We did, it was a group tasting with many other couples. While everything was GOOD, we loved the desserts. The homemade chocolate chip cookies were exceptional! The bartender even had our signature drink, Moscow Mule!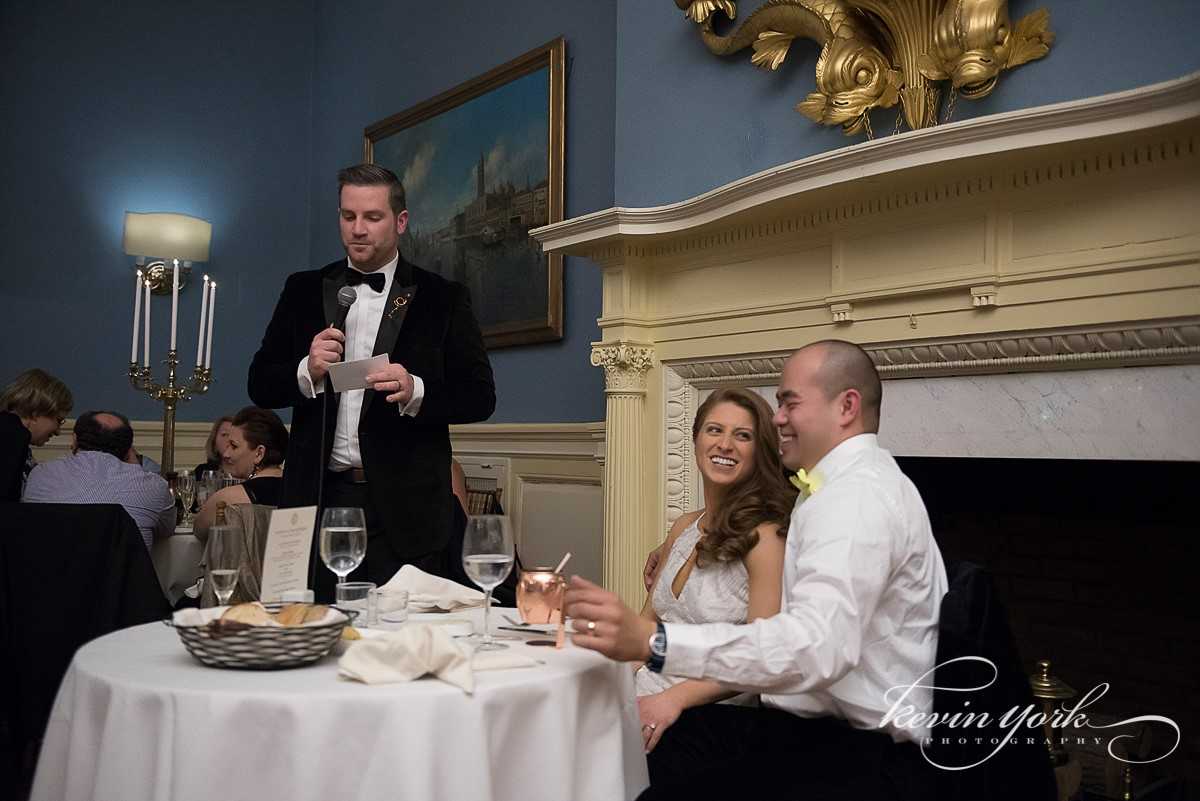 Photo credit: Kevin York Photography
Do you have a favorite menu item?
The chocolate chip cookies were my favorite-Rob
I'm looking forward to all the appetizers during Cocktail Hour- Yana
What flavor is your cake? Does it have any special design elements?
We actually don't have a cake, (speaking about customization), we actually went with tiered cannoli. We had our toppers made from Easy, which will feature a copper wire bent into an Olympic weightlifter to represent Rob and a handstand walk, to represent Yana. We met at CrossFit six years ago and we've continued to motivate each other at the box since.
Is there anything else you guys would like to add?
We are exceptionally grateful to have won this contest and been able to craft our dream wedding!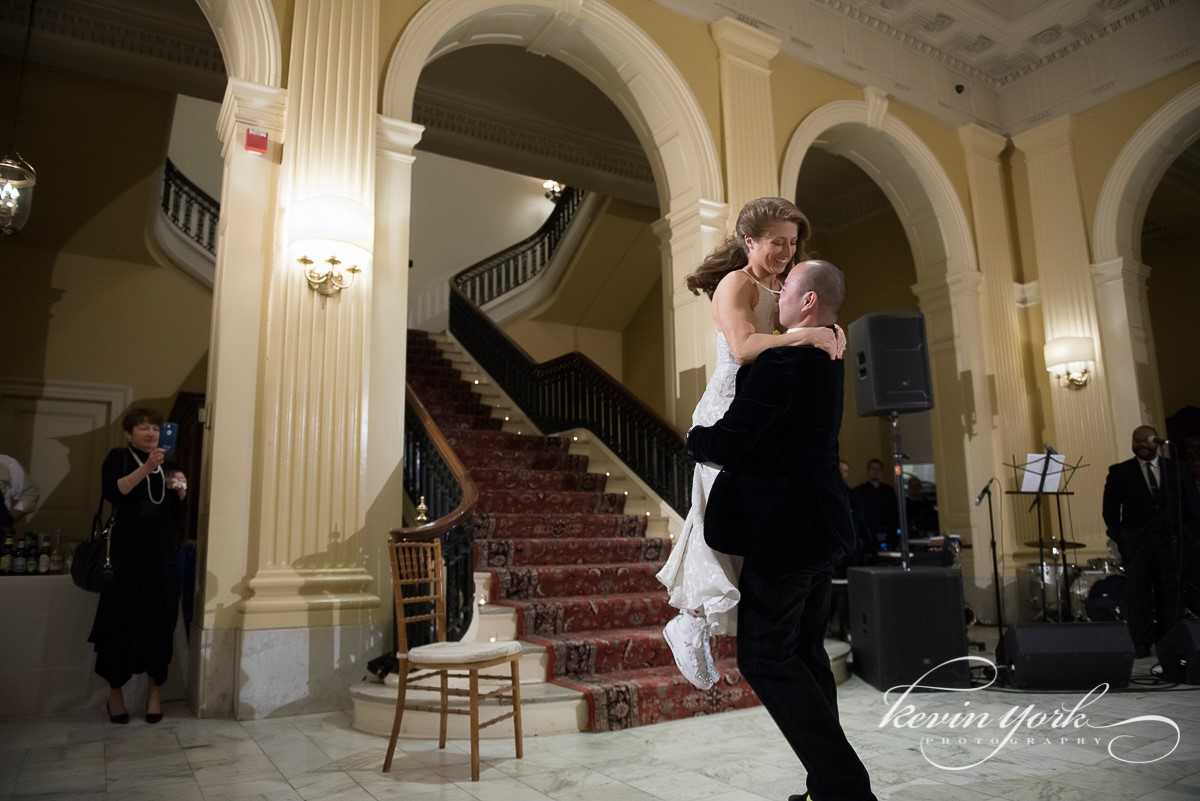 Photo credit: Kevin York Photography
Thanks for your time, Yana and Rob, and congratulations from all of us at PartySpace on your wedding!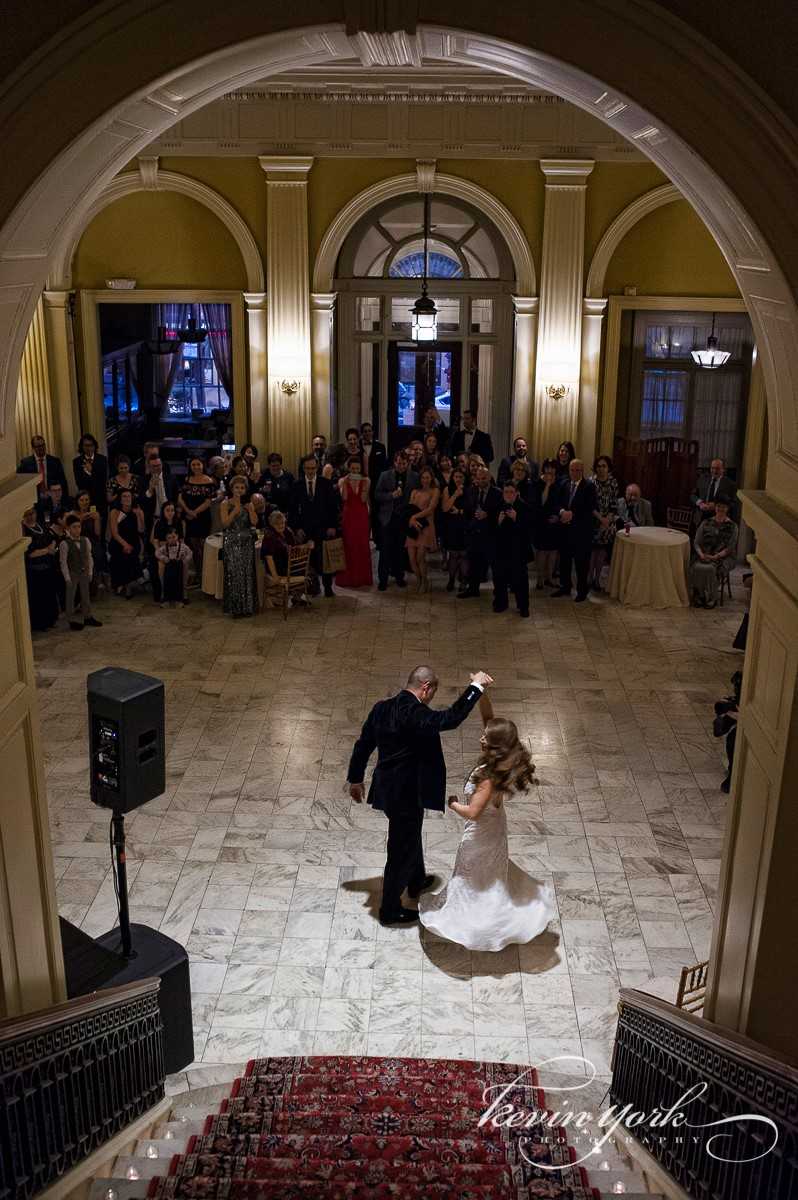 Photo credit: Kevin York Photography
Searching for the perfect venue for your own special event? Click here! Searching for vendors in the Philadelphia area? Click here!