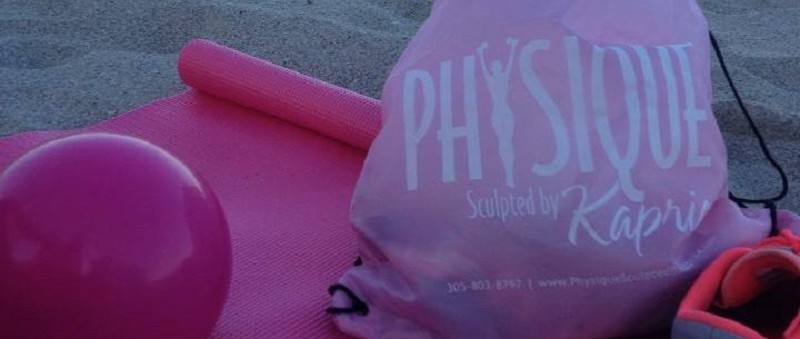 Physique Sculpted by Kaprice
Florida
Physique Sculpted by Kaprice
Physique Sculpted by Kaprice has been established to empower women mentally and physically through Fitness and nutrition. The goal is for every woman who enters into the designed programs and classes to leave differently than how they came. There are thousands of fitness companies in the world but Physique prides itself in making sure each client is reaching her goal by receiving constant one-on-one attention from the training staff. Every trainer actively involves themselves in the training session as well as the days the clients are not training. It is important that we establish a great client/trainer relationship so that all needs are met for the client.

Each time women come to a training session, the programs and workouts are always designed with authenticity to bring about a different and creative routine to keep the clients challenged with new and fun fitness routines. We like to keep the environment fresh and upbeat with innovative ways of training. Our training sessions are always filled with smiles and laughter even with moderate and intense exercises that produce results.

The CEO/founder of physique sculpted by Kaprice is very knowledgeable and compassionate in her area of expertise. She is a certified USATF track and field coach and member of the NCSF personal training company. Having her Bachelors degree in psychology and Masters degree in exercise physiology allows her to give her clients the best results with emotional support and physical improvements.

For years, Kaprice has worked with and trained several professional and collegiate sports teams. Training athletes comes natural for her as she was a successful Division 1 track and field athlete herself. Kaprice has been an assistant coach to several Division 1 collegiate track and field programs. She has extensive experience in developing programs to specifically make these athletes faster and more explosive. Her speed and agility camps have exponentially increased each athletes performance that she has worked with.